TV Ads in Obama's Hawaii Show Democrats on Defense
The goal: Save as many of their seats as they can.
by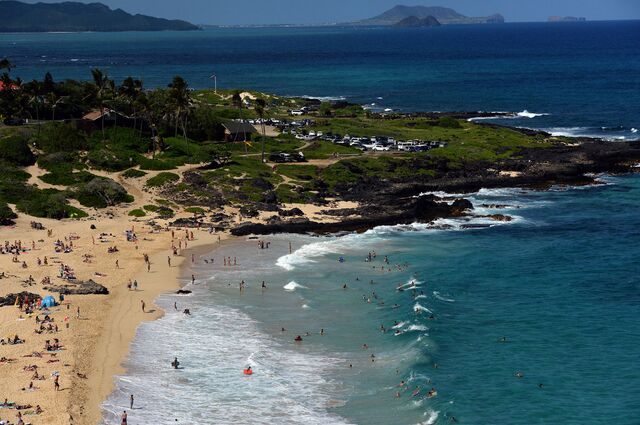 For an indication of the political headwinds Democrats face in next week's election, look to President Barack Obama's birth state.
Democratic groups are spending to save an open congressional seat in Hawaii, where the president won a greater share of the vote in the 2012 election than any other state (71 percent). In other words, it's a state Democrats should carry with ease while turning their attention, and money, elsewhere. 
Yet the Democratic Congressional Campaign Committee, the political arm of House Democrats, and Democrat Mark Takai's campaign in the Honolulu-area 1st District have together paid for ads comparing Takai favorably to Charles Djou, while specifically mentioning their party affiliations, according to Kantar Media's CMAG.
Two pro-Takai groups, VoteVets and the labor-backed Working Families for Hawaii, also have aired ads, as has a pro-Djou group, American Action Network.
It would embarrass Democrats and the White House if they lost Hawaii's 1st District, which nonpartisan political analysts say still favors Takai by a decent margin. Yet it's not certain; Hawaii is a difficult state to poll. 
Djou held the seat for seven months in 2010 after beating two Democrats in a special election with a plurality of the vote. He then lost a one-on-one race that November to Democrat Colleen Hanabusa, who chose not to stand for re-election and instead lost a primary race for U.S. Senate. Hawaii's 1st was among just three districts nationwide to shift to the Democrats in that banner Republican year, so it's a surprise to see Democrats spending money on it this year.
Republicans also are running highly competitive campaigns in at least two Democratic-held districts in Illinois, where Obama still maintains a home. 
More evidence of the Democrats' defensive crouch: from Sept. 1 to Oct. 15, 73 percent of the DCCC's $37.4 million in independent expenditures–generally TV and radio ads that aren't made in coordination with candidates–came in districts that Democrats are defending. Its partisan counterpart, the National Republican Congressional Committee, is spending an even greater share of its funds on offense: 75 percent of its $36.9 million in independent outlays came in Democratic-held districts.
Before it's here, it's on the Bloomberg Terminal.
LEARN MORE