Jeb Bush May Not Be The Answer for Republicans, Senator Says
Jonathan Allen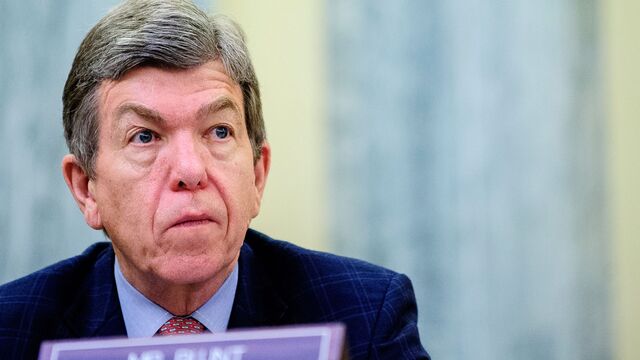 Jeb Bush might represent the wrong direction for the Republican Party in the 2016 presidential election, a U.S. Senate Republican leader said today.
"Republicans have to re-evaluate how we've looked at presidential candidates in the past because we've got more young candidates than we normally have," Missouri Senator Roy Blunt, vice chairman of the Republican Conference, said in an interview with Bloomberg News reporters and editors in New York City. Bush is 61.
Blunt also said that Republicans will seek to use the debate over increasing the U.S. debt limit in 2015 as leverage to force policy changes.
Jeb Bush, the son of President George H.W. Bush and a brother of President George W. Bush, is a favorite of many establishment Republicans who want to avoid nominating a less-seasoned candidate in 2016. The New York Times reported this week that Bush is increasingly leaning toward a run.
Asked whether he wants Jeb Bush to run, Blunt paused and said, "I like him. I've known him a long time. I'm not really sure yet what direction this needs to take, and I'm not sure he wants to run."
In a follow-up discussion, Blunt said there are two types of candidates from which Republicans can choose their nominee.
Best Chance
"We have a lot of great potential candidates next cycle," he said. "I think there are two directions we can take as a party. We can nominate a seasoned and experienced candidate, or we can take a look at younger candidates with different experiences. Neither approach is necessarily wrong -- what's important is we nominate the candidate who has the best chance to win."
Blunt, who was active in the campaigns of Bush's brother in 2000 and Mitt Romney in 2012, said Democrats proved in recent years that it's not necessary to have deep experience in foreign policy, national politics or governing as an executive to be nominated for the presidency.
He cited President Barack Obama, who was elected president as a first-term senator, as well as President Bill Clinton of Arkansas and Michael Dukakis of Massachusetts, former governors who lacked national or international experience before being nominated for president.
"We're going to have to figure out how to look at candidates in their 40s and early 50s and evaluate them differently maybe than we have," Blunt said.
Democratic Playbook
Republicans might do well to take a page from the Democratic playbook and nominate one of their younger aspirants, several of whom serve in the Senate with Blunt, the senator said.
"We're no longer talking about Eisenhower and Reagan and George H.W. Bush," he said, referring to three Republican presidents who were older than most of the current front-runners for the Republican nomination. "We're looking at a different group of candidates than we've looked at before."
Senators Rand Paul of Kentucky and Marco Rubio of Florida, both in their first terms, are 51 and 43, respectively. New Jersey Governor Chris Christie, who is well regarded by many Republicans in the northeastern U.S., is 52.
Blunt said Christie is "a better candidate than I thought a couple of years ago he would be."
Blunt said that when the time comes for Congress to address the federal debt limit next year, "I don't think you'll see a clean debt-ceiling increase."
Change Behavior
Republicans will be looking for "a way to change behavior in some way" if they vote to raise the borrowing ceiling, he said.
Congress will have to deal with highway funding and heading off a cut in doctors' Medicare payment rates by the middle of 2015, Blunt said. He said his priorities are passing all of the fiscal 2016 appropriations bills, doubling funding for the National Institutes of Health and giving Congress more power to reject federal regulations.
Tax inversions, in which companies move their legal address to a lower-tax foreign country, are "a symptom, not the problem" in tax policy, Blunt said. The corporate tax rate should be reduced to make staying in the U.S. more attractive for companies, he said.
Before it's here, it's on the Bloomberg Terminal.
LEARN MORE