Chris Christie Deflects Ebola Quarantine Criticism
The New Jersey Governor stood by his decision to enforce a 21-day quarantine for travelers who have been in contact with Ebola patients.
by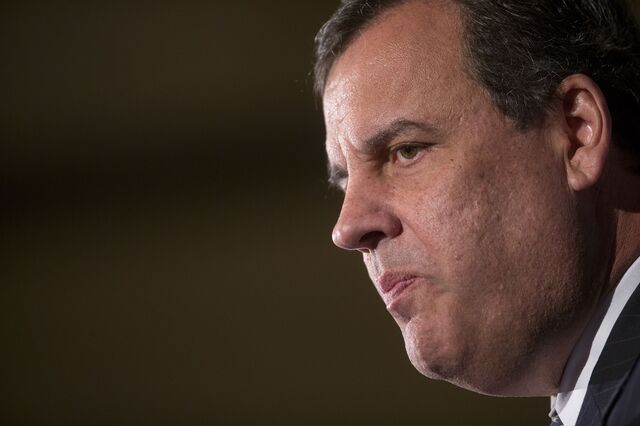 New Jersey Governor Chris Christie has never been one to back down once he has made a decision. On Sunday, Christie stayed true to form, shrugging off criticism from health officials, the White House, and a nurse forced into a controversial 21-day quarantine restrictions put in place Friday in New Jersey and New York. 
"The government's job is to protect safety and health of our citizens," Christie said on "Fox News Sunday." "I have no second thoughts about it."
Announced at a hastily called news conference on Friday night, the joint decision by Christie and New York Governor Andrew Cuomo imposes a mandatory quarantine period for anyone, including medical professionals, that have come into contact with an Ebola patient.  On Thursday, New York doctor Craig Spencer, who traveled to Guinea to treat Ebola patients with the group Doctors Without Borders, was diagnosed with the disease. Prior to his diagnosis, Spencer rode the New York subway and went bowling, sparking a public outcry for tighter restrictions. 
While Florida and Illinois have followed New York and New Jersey in instituting similar quarantine orders, numerous healthcare professionals have warned that doing so could have serious unintended consequences for the effort to contain the disease.
"If you put everyone in one basket, even people who are clearly no threat, then we have the problem of the disincentive of people that we need," Dr. Anthony Fauci, director of the National Institute of Allergy and Infectious Diseases, told ABC. "Let's not forget the best way to stop this epidemic and protect America is to stop it in Africa, and you can really help stopping it in Africa if we have our people, our heroes, the health care workers, go there and help us to protect America."
Christie countered that the federal guidelines were not stringent enough. 
"It was my conclusion that we needed to do this to protect the public health of the people of New Jersey," Mr. Christie said. "I have great respect for Dr. Fauci, but what he's counting on is a voluntary system in which folks may or may not comply."
Kaci Hickox, the first American to be quarantined under New Jersey's new restrictions, blasted Christie for what she deemed "inhumane" treatment. 
"I heard from my mother last night who called me concerned and said, Governor Christie just said in an interview that you were quote-unquote 'obviously ill'. And this is so frustrating to me," Hickox, who is being held in isolation in a tent room with no shower at University Hospital in Newark, said in an telephone interview with CNN. "First of all, I don't think he's a doctor. And secondly, he's never laid eyes on me. And thirdly, I have been asymptomatic since I've been here. I feel physically completely strong and emotionally completely exhausted. But for him to say I'm 'obviously ill', which is even a strange thing, that, what does that mean? Someone define that for me, because I think I don't quite understand what 'obviously ill' means."
An epidemiologist who has twice tested negative for Ebola, Hickox had arrived at Newark Liberty International Airport around 1 p.m. on Friday, just as Christie and Cuomo were deciding to put the new restrictions into place. 
Traveling in Africa on Sunday, United Nations Ambassador Samantha Power praised the U.S. medical professionals who have been traveling to nations where Ebola is widespread to offer much-needed assistance. 
"All of us need to make clear what these health workers mean to us and how much we value their services, how much we value their contribution," Ms. Power said Sunday on NBC's "Meet the Press." "We need to make sure they are treated like conquering heroes and not in any other way."
 Despite White House criticisms that mandatory quarantines will discourage health workers from stopping the disease in Africa, Christie remained resolute that the measures were necessary.
"Folks that … take that step and are willing to volunteer also understand it's in their interest and in public health interest [to be quarantined for three weeks]," Christie said. 
Hickox sharply disagreed with the governor.
"It's not the recommendation of public health and medical experts at this point. You know, I think we have to be very careful about letting politicians make medical and public health decisions, and all of the evidence about Ebola shows that if you are not symptomatic, you are not infectious," Hickox told CNN. 
Late Sunday, Christie's office issued a statement reiterating that the governor would not be bow to pressure to alter the restrictions, but did clarify where an individual could spend the quarantine period.  
"New Jersey is not changing it's quarantine protocol," the statement from Christie spokesman Kevin Roberts read. "The protocol is clear that a New Jersey resident with no symptoms, but who has come into contact with someone with Ebola, such as a health care provider, would be subject to a mandatory quarantine order and quarantined at home. Non-residents would be transported to their homes if feasible and, if not, quarantined in New Jersey."
In a separate news conference, Governor Cuomo announced that he would loosen New York's quarantine so that health care workers to stay at home for the 21-day period, rather than be subjected to a three week stay at a hospital, and would also be allowed to have visitors. 
Hickox has indicated that she may file a federal lawsuit challenging her confinement. 
Before it's here, it's on the Bloomberg Terminal.
LEARN MORE