Greg Orman's Biggest Donor: Himself
The Kansas businessman is helping finance his independent campaign to unseat Republican Pat Roberts
by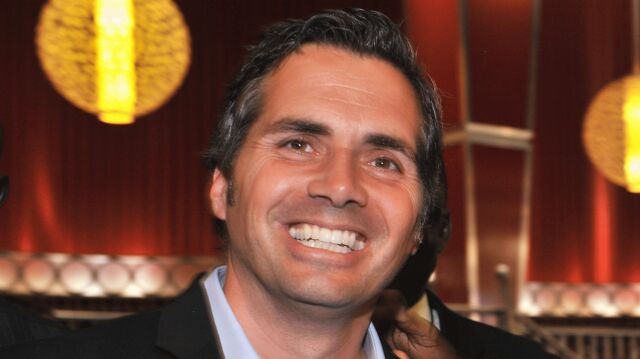 If Greg Orman ends up winning a seat in the U.S. Senate, he'll easily be able to thank his biggest campaign donor: Greg Orman.
The wealthy Kansas businessman, running as an independent against Republican Senator Pat Roberts, accounted for $1.21 million of the $2.37 million his campaign raised through Sept. 30, according to his third-quarter campaign finance filing. 
Orman put in another $400,000 of his own money on October 16, his campaign disclosed.
Roberts and his Republican allies are trying to make Orman's wealth an issue in the Senate race, which polls show is close. During a candidate debate earlier this month, Roberts damned Orman with faint praise after the moderator asked the candidates to say something nice about each other.
"I admire your accumulation of wealth," Roberts said. "Have a little question about how you got there from here, but I think that's the American Dream." 
But Orman isn't doing this all on his own, and some of his donors are known to have bipartisan impulses.
One is Tim Penny, a budget-cutting former Democratic congressman from Minnesota who left the party to pursue a third-party campaign for governor in 2002. Glenn Fuhrman of New York-based MSD Capital LP has given to Democrats, Republicans, and to Maine independent Senator Angus King. Some donors to a super-PAC independently aiding Orman have donated to candidates in both parties.
Other Orman donors, however, are lopsidedly Democratic in their giving. (There is no Democratic candidate in the Kansas Senate race.) James Simons, a New York hedge fund company founder who gave Orman $2,600 on Oct. 16, gave more than $12 million to three Democratic super-PACs in the 2012 and 2014 elections. Agnes Gund, a New York philanthropist, frequently donates to Democratic candidates and super-PACs: she gave $150,000 in 2012 to the Priorities USA Action super-PAC that helped re-elect President Barack Obama in 2012. Another Orman donor is David Stern, the former NBA commissioner who's donated to Democrats including Obama and Hillary Clinton.
Before it's here, it's on the Bloomberg Terminal.
LEARN MORE