The Encyclopedia of All 34 of Obama's Czars, From A to Zients
President Obama's past czars give Ron Klain an idea of what to expect.
by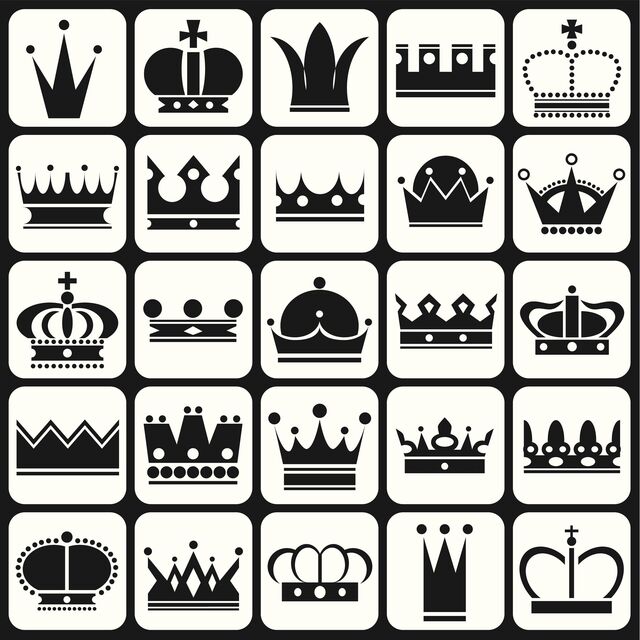 After years of criticizing President Barack Obama's use of special advisors—dubbed "czars" by the media—Republicans suggested that he should assign one to coordinate the effort to fight Ebola. When he settled on Ron Klain, there were concerns that he lacked medical experience, that he's just a political hack, and that it took him five whole days to start.
This is nothing new. Where there are czars, there's criticism, and sometimes for good reason. Administration officials who were unofficially called "czars" date to Woodrow Wilson's administration, and were widely used by President George W. Bush, but Obama critics argue that he appointed his czars in an attempt to circumvent congressional oversight. Just nine months into Obama's presidency, Representative Steve Scalise introduced the Sunset All Czars bill to "sack" (get it?) all of the administration's czars not confirmed by Congress. In 2011, House Republicans voted on another Scalise amendment to defund the remaining czars. 
As Klain starts work to fix what President Obama reportedly called the Centers for Disease Control's "not tight" response to Ebola, it seems pretty clear he may be in for a bumpy ride. At least he'll have plenty of company.  
(Note: The definition of a czar is vague, so we went with FactCheck.org/the Annenberg School of Public Policy's list, with two additions: the Asian Carp and Safe Schools czars.)
Jeffrey Zients, The Peter the Great of Obama's Czars
There's one person on this list whose concrete contribution to the administration saved the president weeks of embarrassment: Jeffrey Zients, whom the administration brought in to fix Healthcare.gov after its trouble-plagued launch. In fact, he's the only person to have multiple "czar" titles: "Performance czar," "Healthcare.gov czar," and "Economics czar." 
Zients served as the U.S. chief performance officer from 2009 to 2013, but he's best known as "Mr. Fix-It" around the White House, a nickname he more than earned after his "tech surge" transformed the garble of bad code occupying Healthcare.gov into a functional website. He's now in charge of working on the administration's economic policy as the director of the National Economic Council (a position held by former Obama czar Lawrence Summers). 
The Czars of Controversy
These people faced pushback either from conservatives or from factions within the administration, and were either forced to resign or left on their own terms.  Some critics argued that their positions were superfluous layers of bureaucracy at best; others said they were unconstitutional.
Van Jones, "Green Jobs Czar" 
Jones served as the White House's special advisor for green jobs, enterprise, and innovation for six months, until he resigned over what he called a "vicious smear campaign" against him. In 2004 he signed a petition that called for an investigation into whether the government played a role in 9/11, which was used to paint him as a conspiracy theorist. He later said the petition "certainly does not reflect my views, now or ever."
Mark Lloyd, "Diversity Czar"  
Lloyd served as the Federal Communications Commission's chief diversity officer from 2009 to 2012. Conservatives tried to oust him, in the mistaken belief that he supported reinstating the FCC's controversial Fairness Doctrine requiring broadcast license holders to present opposing sides of controversial issues. And a clip of Lloyd calling events in Venezuela "an incredible revolution" was used to imply that he supporter Hugo Chavez. Conservatives such as Glenn Beck called for his followers to find dirt on Lloyd, along with his fellow czars, Carol Browner and Cass Sunstein.
Steven Rattner, "Car Czar" 
Rattner served in the administration for six months in 2009, working as an adviser to the Treasury Department to restructure the nation's failing auto industry. Around the same time he was also being investigated for a kickback scandal. His short tenure cut short his hopes of using the position to segue into a longterm political career.
Melissa Hathaway, "Cyber Czar" 
A holdover from the Bush administration, she worked with the administration from February to August 2009 as the director of the White House Office of Cybersecurity. Hathaway stepped down for personal reasons, according to the Wall Street Journal. Sources told the Journal that Hathaway had been "spinning her wheels" after falling out of favor with the administration's economic team.
Dennis Blair, "Intelligence Czar" 
"The ultimate reason Blair is gone is because of the dissatisfaction President Obama and the National Security staff had with Blair's ability to share intelligence in a tight, coherent and timely way," Jake Tapper said at the time of the Director of National Intelligence's departure in May 2010. According to CBS News, Blair resigned before he could be fired, and the White House leaked the news before he could tell his staff.
Cass Sunstein, "Regulatory Czar"
Sunstein—officially the administrator of the White House Office of Information and Regulatory Affairs—worked for the administration from 2009 to 2011 and was responsible for reviewing every economically significant regulation introduced by the government. At first, liberals didn't like him because he had a libertarian streak. Then conservatives (led by Beck) turned on him because he favored gun control. 
Kevin Jennings, "Safe Schools Czar"
Jennings, a gay man who advocated for LGBT youth, was accused by social conservatives of pushing a "pro-homosexual agenda" in a letter signed by 53 Republican lawmakers. Jennings stayed on as the assistant deputy secretary for the Office of Safe and Drug Free Schools until 2011. 
Alan Bersin, "Border Czar" 
Bersin, who worked on illegal immigration and drug trafficking along the southern border under Presidents Clinton and Obama, served as Obama's special representative for border affairs for the Department of Homeland Security. Under Clinton he was in charge of an operation that strengthened the part of the border near San Diego, prompting illegal immigrants to attempt their crossings further east. According to a Time profile, "immigrant advocacy groups blamed his policies for increased border-crossing deaths."
 John Holdren, "Science Czar"
In 1977 Holdren and two other authors wrote a textbook that described but did not condone methods of forced sterilization. Beck, who spent much of 2009 waging war against czars, said Holdren, the director of the White House Office of Science and Technology Policy, advocated forced abortions. Politifact rated that statement "pants on fire."
Todd Stern, "Climate Czar" 
Stern, who joined the administration in 2009, continues to work on the government's international climate change policy as the Department of State's special envoy for climate change, a job that by its very nature is  controversial.  He was the top target of House Republican's 2011 "sack the czars" bill, along with Carol Browner, the "energy czar."
Carol Browner, "Energy Czar" 
Browner, who stepped down in 2011, was "the president's clean-energy and climate conscience," Frank O'Donnell, president of Clean Air Watch, told the Los Angeles Times. (Officially she served as the director of the White House Office of Energy and Climate Change Policy.) Environmental groups worried her departure signaled a shift in the administration away from energy issues that alienated businesses. Browner was also controversial for her background—in 2009 The Washington Times accused her of having socialist ties. 
... And Here Are the Rest
These are the czars who weren't hunted by conservative opponents of Obama's socialist agenda, or praised by the administration for putting out fires. They just did their jobs—sometimes well, sometimes not that well. 
Richard Holbrooke, "Afghanistan-Pakistan Czar" 
Holbrooke, a distinguished diplomat, had a long history in foreign affairs. James Mann argued in "The Obamians" that he would have been secretary of state if Hillary Clinton had won the 2008 election, but he had to settle for being Obama's special representative for Afghanistan and Pakistan, a position he held from January 2009 until his death in December 2010. According to Mann,  Holbrooke "had the wrong history, personality, and operating style to fit in with the Obama inner circle."
Kenneth Feinberg, "Pay Czar" 
Feinberg, who managed payments for victims of tragedies like 9/11, the 2007 Virginia Tech shooting and the Gulf Coast oil spill, was in charge of making sure companies receiving bailout funds weren't paying their executives too much as the administration's special master for TARP executive compensation. 
Nancy-Ann DeParle, "Health Czar" 
As director of the White House Office of Health Reform, DeParle served as Obama's policy point person from April 2009 until January 2011, when she became deputy chief of staff. She left the White House two years later to work for the Brookings Institution.
John Brennan, "Homeland Security Czar" or "Drones Czar"
"If you've heard about any drone strike over the last four years, you've witnessed his hidden hand," is how The Atlantic described John Brennan's time as the assistant to the president for homeland security and counterterrorism. Brennan served from January 2009 until March 2013, and went on to become director of the Central Intelligence Agency. 
Jeffrey Crowley, "AIDS Czar"
Obama has had three directors of the Office of National AIDS Policy during his administration. After Obama's first AIDS czar, Crowley, left in 2011, he was followed by Grant Colfax (2012-2013) and Douglas Brooks (March 2014 to present). 
Ron Bloom, "Manufacturing Czar" 
After replacing Rattner as the head of the auto bailout task force in 2009, Bloom was selected that same year to oversee the improvement of the U.S. manufacturing industry as the senior counselor for manufacturing policy.
Ashton Carter, "Weapons Czar" 
He served as the undersecretary for acquisition, technology and logistics in the Department of Defense until October 2011, when he was named deputy secretary of defense. 
Gary Samore, "WMD Czar"
Samore was a non-controversial choice for the non-controversial position of White House coordinator for weapons of mass destruction, proliferation and terrorism. He left the White House in 2013 to become the executive director of the Harvard Kennedy School's Belfer Center for Science and International Affairs.
David Hayes, "California Water Czar"
Hayes was confirmed as the deputy secretary of the Department of the Interior by the Senate in May 2009. Despite his water czar title he was known as the department's go-to guy on Arctic energy development until his departure in April 2013.
John Goss, "Asian Carp Czar"
In 2010 Goss was tasked with protecting the Great Lakes from Asian carp, an invasive, aggressive species that threatens native fish and their food sources. But when you're the Asian Carp director of the White House Council on Environmental Quality, you have to be in it for the long haul. At the 2014 Fish & Wildlife Conference he noted that there's no "silver bullet" in the struggle against the invaders. "We're still early in this fight," he said. 
Cameron Davis, "Great Lakes Czar"
In July 2009 Davis was tapped to help with the effort to clean up the Great Lakes as the Environmental Protection Agency's special advisor overseeing the Great Lakes project. Davis continues to work with the EPA on projects related to the region. 
Vivek Kundra, "Information Czar" 
Kundra served as the country's first official chief information officer from March 2009 until August 2011, when he took a private sector job. During his tenure he created a public web tool to track the progress of federal IT projects. 
Aneesh Chopra, "Technology Czar" 
Chopra, Virginia's former secretary of technology, worked with Kundra to find ways to use technology to make government more efficient. He served as the chief technology officer from 2009 to 2012, and was replaced by Todd Park. 
Ed Montgomery, "Auto Recovery Czar" 
Montgomery joined the czar squad in 2009 to oversee the recovery of the auto industry as the director of recovery for auto communities and workers. He left in 2010 to become the dean of Georgetown University's School of Public Policy.
R. Gil Kerlikowske, "Drug Czar" 
The former Seattle police chief was hired as the director of the Office of National Drug Control Policy at the same time the administration announced a shift away from incarceration and toward rehabilitation and treatment. Kerlikowske served from 2009 until he became the Commissioner of the U.S. Customs and Border Patrol in March 2014. 
Lynn Rosenthal, "Domestic Violence Czar" 
Rosenthal was appointed to the position of White House adviser on Violence Against Women in June 2009. 
Adolfo Carrion, "Urban Affairs Czar" 
The former Bronx Borough president worked with the administration as the director of Urban Affairs for one year before taking a job as the regional Housing and Urban Development director for New York and New Jersey. The position was later phased out.
Daniel Fried, "Gitmo Czar"
Foreign Policy Magazine described Fried as the perfect man for the hardest job in Washington: the Department of State's special envoy to oversee the closure of Guantanamo Bay detention center. That job, when he came on in March 2009, was to persuade European countries and Yemen to take in the prison's inmates so Obama could close Guantanamo Bay by the end of his first year in office. It didn't work out.
Earl Devaney, "Stimulus Accountability Czar"
As the chairman of the Recovery Act Transparency and Accountability Board, the former Secret Service agent was tasked with making sure stimulus spending wasn't wasted.
Dennis Ross, "Iran Czar" 
A veteran diplomat, Ross joined the administration in 2009 to work on its outreach to Iran as the special advisor for the Persian Gulf and Southwest Asia, particularly regarding its nuclear program, before leaving in 2011. 
George Mitchell, "Mideast Czar" 
Here's how Michael Crowley at Time magazine summed up Mitchell's tenure as the special envoy for Middle East peace in 2011: "After some two years of shuttling around the Middle East, George Mitchell left the State Department with the Israelis and Palestinians having made no real progress toward a peace deal."
Before it's here, it's on the Bloomberg Terminal.
LEARN MORE