Newest Ebola Case Revives Political Questions
As a House committee looks into the Ebola response, Virginia Democrat Gerry Connolly acknowledges the electoral implications.
by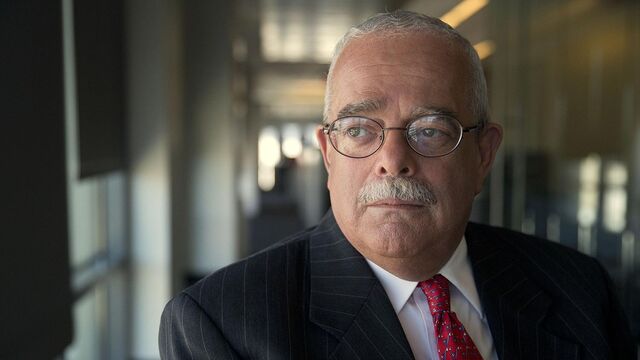 Ebola was fading as a problem for President Barack Obama and his fellow Democrats, with reports that health workers were making progress against the disease in Africa and the U.S. But a new case of Ebola in New York City may make it nearly impossible for the president and his party to play down the threat in the 11 days before the mid-terms.
"EBOLA HERE!" the New York Post's front page blared Friday morning. 
Acknowledging the anxiety, Republican Senate candidate Scott Brown said in a New Hampshire debate Thursday night that there's a "rational fear" about Ebola.
Later Friday, Representative Darrell Issa—a frequent White House nemesis—was scheduled to bringing his committee into session to examine the administration's response to the crisis, even though Congress is otherwise in recess.
The bottom line: The timing and location of the latest case promise to ensure that Ebola remains the obtrusive background music of this year's elections. And both sides think fear of the disease helps Republicans and hurts Democrats down the stretch.
"We know Ebola fear is there, as unfounded as it may be, but now the question is how much fear will the media capital of the world spin up," said Democratic strategist Chris Kofinis. "Prediction: a lot—and that has political effects."
Just a few weeks after Obama was criticized for a lackluster response to the first U.S. Ebola cases in Dallas, the White House and New York Senator Chuck Schumer, a member of the Democratic leadership, quickly vowed that New York will get all the federal help it needs.
Republicans already were trying to capitalize on security concerns around the country by raising the growth of  the Islamic State and the specter of terrorism in ads targeting Democratic candidates.
"There is a phenomenon that I haven't seen in my lifetime, and that is this fear factor, whether it's Ebola or the wars," Republican consultant Ed Rollins, who ran President Ronald Reagan's 1984 re-election campaign, told Bloomberg News earlier this week.
During last night's New Hampshire debate, Democratic Senator Jeanne Shaheen accused Brown of "fear-mongering" because he has called for a travel ban and quarantines. And Virginia Democrat Gerry Connolly, a member of Issa's House Committee, planned to directly acknowledge the electoral implications of Ebola during today's hearing.
"Two weeks out from a midterm election, I implore my colleagues to join me in rejecting political solutions that substitute pithy slogans for substantive policy," he planned to say, according to prepared remarks distributed by his office.
Typically, it's the losing side that screams "Politics!"
Issa, a California Republican who relishes the spotlight of political theater, has called his committee back to Washington for one last investigation of the administration before term limits force him to give up his gavel next year.
Issa's thrust of late, in concert with Republican campaign themes, has been to show that the Obama administration isn't capable of protecting the American public—or even the president. His panel's hearing on White House security after a fence-jumper ran into the president's residence led to the resignation of Secret Service Director Julia Pierson at the beginning of this month.
Friday's Ebola hearing, the second time in as many weeks that the House has dragged administration officials to Capitol Hill to defend their response, may increase the political damage to Democratic candidates. That's because Republicans, Democrats and independent witnesses are expected to testify that the response to three cases in Dallas was inadequate at best.
"The only effective way to stop the spread of fear is to ensure full preparedness in every U.S. hospital," Deborah Burger, a nurse scheduled to testify today, planned to say, according to prepared remarks posted on Issa's committee website. "The response to Ebola from U.S. hospitals and governmental agencies has so far been dangerously inconsistent and woefully inadequate."
Angela Rye, a Democratic strategist, said Republicans run a risk if they're perceived to be taking advantage of a public health scare for political gain.
"The American people will be sophisticated and thoughtful enough to give the newly implemented plan time to work," Rye said. "The bigger challenge will be for the party that continues to put partisan political interests over the concerns of everyday Americans."
But even Connolly, a Democrat who is cruising to re-election in the Northern Virginia suburbs outside Washington, where federal employees and contractors are abundant, plans to take the White House to task for Obama's handling of Ebola.
"Regrettably, the administration's response has left much to be desired," he planned to say, according to his opening statement. "A lack of clarity and consistency is undermining the public's confidence in a our country's public health system—which in reality remains world-class." 
Before it's here, it's on the Bloomberg Terminal.
LEARN MORE