Lawmakers Grill Officials At Ebola Hearing, Where Issa Cites 'Guyana'
by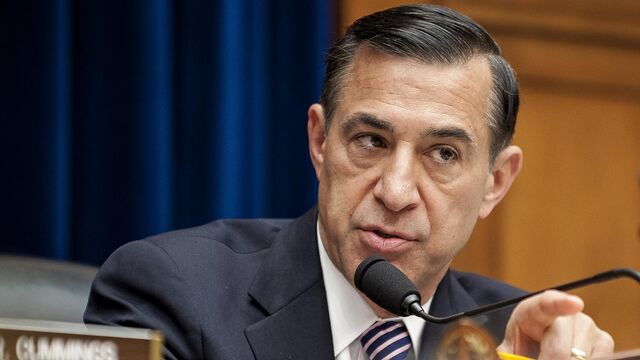 House Oversight Chairman Darrell Issa tripped over his words at a hearing on the Ebola response Friday, misstating the country where the outbreak originated (Guinea) a day after New York City saw its first confirmed case of the disease.
The first time could have been interpreted as a flustered fluke. Issa had stumbled on the word "nation" when saying that "in the West African nation of Guyana, the world first learned about yet another new outbreak of the Ebola virus" several months ago.
But then it happened again. And again. 
"The news of that medical doctor returning from Guyana," he said, and then restarted the sentence. "The news that a medical doctor returning from Guyana has tested positive for Ebola has raised even more questions."
Other lawmakers used the hearing to grill officials.
Representative Jim Jordan, a Republican from Ohio, questioned Nicole Lurie, assistant secretary for preparedness and response in the Department of Health and Human Services. His questions were based around a Washington Free Beacon story that criticized allocation of funds by the National Institutes for Health.
Jordan was particularly unimpressed with funding that went to a healthy-eating initiative. "Why, in fact, did we spend so much money on, for example, $374,000 to host fruit and vegetable puppet shows for pre-schoolers, when, in fact, some of this money … could have been used to help with treatment something like Ebola and potentially a vaccine?" he asked.
Lurie said her role has more to do emergency preparedness. "I'm not familiar with the details of grant programs at NIH," Lurie said.
She did find a fan in South Carolina GOP Representative Trey Gowdy, who said he thought she would be much better suited to be the Ebola czar than appointee Ron Klain. "I want the record to be complete on why in the world the president picked a dag-gone lawyer to head the Ebola crisis instead of someone with your vast and varied background," Gowdy said.
Lurie said it is not necessary to be a doctor to do the job. Gowdy countered, saying if a non-doctor could oversee the Ebola crisis, a non-lawyer should be considered for appointment to the Supreme Court.
Before it's here, it's on the Bloomberg Terminal.
LEARN MORE