If It's Election Time, It's Willie Horton Time
In tough races around the country, voters are warned that Democrats' weakness will get them murdered.
by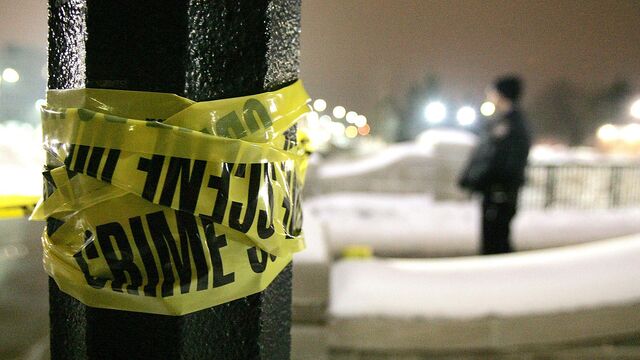 Four days ago, Maryland's surprisingly competitive Republican nominee for governor told the Associated Press why he differed from the party's norm. He believed, according to the wire, that "sometimes the criminal justice system makes mistakes, and the clemency process provides a way for a governor to decide whether a person's case deserves a second look or a second chance."
The next day, the Baltimore Sun published a blood-curdling report about the release of convicted murderer Rodriquez Purnell, spotted "flashing his papers" and triggering a manhunt. Hogan pounced. "The lives and safety of Marylanders are once again at risk because of a colossal management failure in an O'Malley-Brown Administration agency," he said, referring to outgoing Governor Martin O'Malley and Lt. Governor Anthony Brown.
In 24 hours, Hogan had both demonstrated the GOP's post-crime wave, Rand Paul-era, Chris Christie-era approach to crime and rediscovered the classic Republican law-and-order campaign. It's been a very long time since voters pegged crime as a top voting issue. (Taylor Swift's new album title reminds us that she wasn't even born when George H.W. Bush lassoed Willie Horton and rode him to the White House.) They've been plied with anti-crime appeals in some key races. Colorado's race for governor, for example, is often described as a case of backlash to progressivism on guns, drugs, and social issues. As Kim Strassel points out, Democratic Governor John Hickenlooper was wounded first and worst by his temporary reprieve for a quadruple murderer, Nathan Dunlap. At least two out of three voters disagreed with Hickenlooper, and Republican Bob Beauprez is closing out his campaign with an ad that scans like the opening scene of a Scream sequel, all quiet suburbia with menacing crime stories told in captions.
Hickenlooper's campaign got Beauprez to alter this ad, and got the media to take the shine off it, for how it breezed past the fact that one of the murder victims mentioned was a friend of the governor. But a third-party group is still blasting its 13-minute video documentary about the Dunlap case.
And that case was famous before the ads ran. In Nebraska's always-competitive second district, the NRCC has been running an ad that attacks Democratic candidate Brad Ashford–sorry, "Liberal Brad Ashford"–for supporting a sentence-reducing "good time" law that freed a tattooed, murderous man.
The press, which remembers the Willie Horton ad as a nadir in political history, has been disdainful of the strategy here. And the backlash to such commercials has stopped exactly none of them. Earlier this year, Chris Christie's RGA was attacked for running an ad that said South Carolina's Democratic candidate for governor "made money off of criminals"—as a lawyer. The careful listener of radio ads, which can get away with more than TV, could find more 2014 examples of candidates being demolished over the clients they'd taken, and given responsibility for crime by osmosis.
Rand Paul isn't alone in his campaign to change criminal codes. Texas's Right on Crime project does nothing but this; less-famous Republicans in Congress, like Representative Raul Labrador, spent part of 2014 trying (and probably failing) to cohere a sentencing reform bill. The promise of a libertarian approach to crime, as a way to win over young voters and black voters, is untested. Attacking liberals for being soft on crime, or lawyers for representing rapists? That's been tested. That works. If Republicans can thread the needle between going easy on less-violent criminals, and pummeling liberals for going easy on the living nightmares, Democrats will be in real trouble.
Next on the hurdle-strewn path for criminal justice reformers and libertarians: The nomination of Vanita Gupta to run the Civil Rights Division of the DOJ. The Heritage Foundation has pre-condemned her for favoring the decriminalization of "small amounts" of most drugs, including cocaine and heroin. I asked Paul and some Judiciary Committee Republicans if this was an impediment to her confirmation, and did not hear back this week.
Before it's here, it's on the Bloomberg Terminal.
LEARN MORE