Scott Brown, Like Mitt Romney, Has Trouble With Forms
Note to politicians: Remember to double-check.
by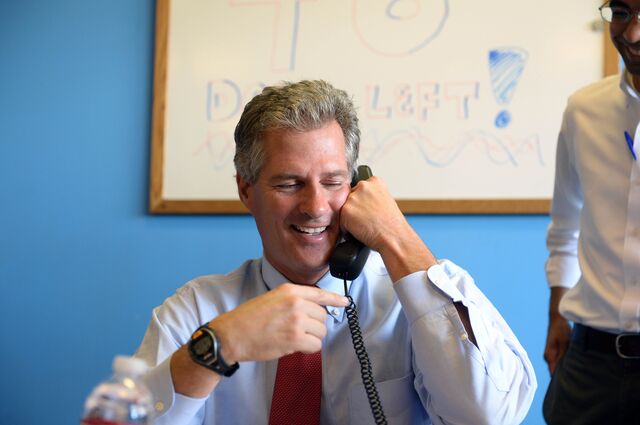 As the saying goes, all politics is local. Apparently, however, someone forgot to remind Scott Brown just where local was. Running for Senate in New Hampshire, the former Senator from Massachusetts listed the "Commonwealth of MA" as his employer on his latest campaign finance report, saying he was a "state senator" there. 
"This was a clerical error and the report is being amended and refiled accordingly," Brown spokeswoman Elizabeth Guyton told WMUR.
The "clerical error" would not be so egregious were it not for the fact that Brown has been under repeated fire from his opponent in the Senate contest, Democratic incumbent Jeanne Shaheen, who has tried to paint him as a carpetbagger.
"Tonight, New Hampshire voters will be rightfully questioning why Scott Brown is even at the debate," read a press release from Shaheen's campaign sent out before Tuesday's debate. "Brown's flirting with running for office in Massachusetts — for both Governor and Senator — and later testing the Presidential waters in Iowa showed voters that he's solely interested in getting back into office. That's why polls consistently show New Hampshire voters don't trust him."
It's not the first time Brown has had difficulty filling out a form during the campaign. Back in April, the candidate received a letter from the Federal Election Commission informing him that he had forgotten to select a party affiliation when filing to run for office in New Hampshire. 
Brown's clerical difficulties oddly mirror another former Massachusetts politician, Mitt Romney, who signed a form listing an outdated address when registering to vote in his new home state, Utah, and forgot to identify as a Republican. 
"This must be a purely clerical error," Josh Romney, Mitt Romney's son, told the Salt Lake Tribune when he heard about the mixup. 
Before it's here, it's on the Bloomberg Terminal.
LEARN MORE