Fan Flap Only Reinforced Loathing in Florida Governor's Race
Florida voters don't approve of Republican Rick Scott's job performance and have an unfavorable view of Democrat Charlie Crist.
by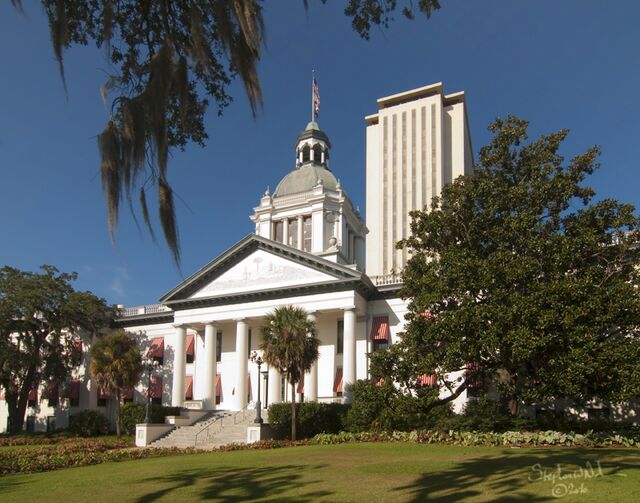 If you're wondering how the Florida governor's race could further demoralize voters, our colleague Phil Mattingly has the answer: just add lawyers. As Republicans and Democrats plan for potential polling place issues and post-Election Day battles, no race is closer than this one. Ready for another recount in Florida?
In a new poll from Quinnipiac University, Republican Governor Rick Scott is tied, 44-44, with his Democratic challenger, former Republican Governor Charlie Crist. It's the third poll released since last week when the two produced one of the strangest starts to a political debate as the campaigns bickered over the use of an electronic fan. Florida voters seem to agree that, instead of favoring one candidate or another, the fan flap was par for the course in a race that may set a record for voter head-shaking and temple-rubbing.
The poll, which shows voters don't approve of Scott's job performance but also have an unfavorable opinion of Crist, follows a post-fangate survey from Rassmussen Reports, which showed Crist and Scott deadlocked at 47. St. Pete Polls showed Crist up by 3 on Saturday, but barely above the margin of error of 2.3 percentage points.
Scott and Crist met in their final debate on Tuesday, which produced a tense hour of television for CNN but probably won't move the needle in the race. Scott gave a troubling performance when Crist confronted him over delaying an execution to accommodate a political fundraiser for Attorney General Pam Bondi, a fellow Republican. Showing why he's failed to win over voters these past four years, Scott seemed to struggle to find the right emotion to describe the solemn duty of signing a death warrant, and refused to say what he knew about the fundraiser.
But Crist's team isn't spiking the ball. Crist refused to take responsibility when CNN's Jake Tapper asked about his judgment as a number of his top allies, including former state Republican Party Chairman Jim Greer and fundraiser Scott Rothstein, have been imprisoned. "Well, you know I don't have a crystal ball," Crist said.
In an exchange over raising the minimum wage (in which Scott refused to say whether he supported even the concept of a wage floor), Crist also couldn't stick his landing on a question about what he would say to someone who was laid off in order for a business owner to pay for the increase. "I think it is worth it because people deserve it," Crist said, before pivoting to talking points about Scott's private plane and beach-front home.
Before it's here, it's on the Bloomberg Terminal.
LEARN MORE