Gore to Stand In at Udall Fundraiser
It's easy to see why the senator is choosing to stay in his home state rather than attend an event with heavyweight environmental donors and activists.
by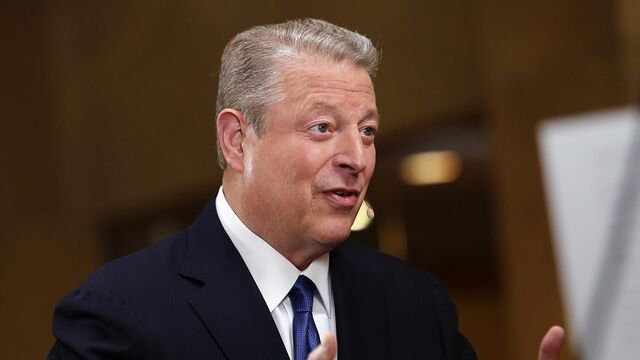 Former Vice President Al Gore will pinch hit as the headliner at a California fund-raiser for politically embattled Democratic Senator Mark Udall tonight as Udall stays home in Colorado, where he is campaigning today with former Secretary of State Hillary Clinton.
Udall, who is locked in a tight re-election battle against Republican Representative Cory Gardner, won't be attending the Palo Alto event "because the race is neck and neck," fund-raiser Tracy Sturman wrote in e-mail obtained by Bloomberg Politics. "We appreciate that Vice President Gore will be attending as our special guest and surrogate for Mark."
Gardner, winning men by as much as 20 percentage points in recent polling, has led Udall by between 2 and 6 percentage points overall in a half-dozen polls taken this month, according to data kept by the website RealClearPolitics.com. Udall has consistently been the favorite among women, though by a much smaller margin than Gardner's edge with men. The arrival of Clinton and first lady Michelle Obama, who plans to visit Denver and Fort Collins later this week, speaks to Udall's need for strong turnout among women in the final two weeks of the election.
Facing defeat, it's easy to see why Udall chose to stay in his home state rather than attending a Palo Alto fund-raising event hosted by heavyweight environmental donors and activists such as Guy Saperstein, Graham Chisholm and Nicole Lederer.
Gore, a champion for many on the host committee, may have been an easy get for the Udall Campaign: Udall's wife, Maggie Fox, once worked as the president and CEO of Gore's Climate Reality Project. Fox will "provide an update on the race" after "working on the campaign in the trenches," Sturman wrote.
Before it's here, it's on the Bloomberg Terminal.
LEARN MORE