Ohio Institutes Travel Restrictions for Ebola-Monitored
Mark Niquette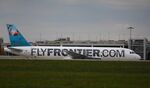 Ohio has issued travel restrictions for residents who had contact with an Ebola-infected nurse from Dallas to limit the risk of spreading the disease.
Residents who are actively monitored with daily temperature checks are being told they can't leave their home county unless the health department where they are going assumes that responsibility, according to guidelines released by the Ohio Department of Health for local agencies to implement. Ohioans who are monitoring themselves and reporting to officials can't leave the U.S., according to the guidelines.
The state issued the recommendations after learning that some residents being monitored had travel plans, said Scott Milburn, a spokesman for Ohio Governor John Kasich. Counties that include Cleveland and Akron have begun notifying affected residents of the restrictions, Milburn said.
"Ohio is in the situation it is in because of travel," Milburn said. "It would have been beneficial if Texas had taken similar steps to these two weeks ago."
Amber Vinson, a Dallas nurse, helped care for Thomas Eric Duncan, the first person diagnosed with Ebola in the U.S., at Texas Health Presbyterian Hospital Dallas. He died Oct. 8. Two days later, she flew to Cleveland. She returned to Dallas Oct. 13, the night before she went to the hospital with a fever.
153 People
Ohio officials have reached 153 people who may have had some contact with Vinson on one of the flights or at an Akron bridal shop that she visited on Oct. 11, according to a release from the state health department.
Of that number, 22 are being actively monitored and would be subject to the county travel restriction, while 48 couldn't leave the U.S., Milburn said. Fifty-two others are being asked to self-monitor and report any changes, and 28 individuals are being reviewed for their level of contact, he said.
All those being monitored will be given written notice of their exposure category, which they must sign and acknowledge, according to the guidelines. If individuals don't voluntarily comply with the recommended restrictions, the state could consider quarantining them, Milburn said.
There are three Ohioans in quarantine today, an increase from one yesterday, as a precaution given their contact with Vinson, Milburn said. All of the individuals being monitored are healthy with no confirmed cases of Ebola, he said.
Hospital Preparations
Kasich met yesterday in Akron with health officials and a team from the U.S. Centers for Disease Control and Prevention and said preparations are continuing. Ninety-one percent of state hospitals have begun either simulations or education with nurses and other personnel, he said.
Other than feeling "funny," Vinson didn't have typical symptoms of Ebola while in Ohio, said Christopher Braden, director of the CDC's division of foodborne, waterborne and environmental diseases.
Because officials can't rule out that she was ill while in the state, he said, they have to be careful during the 21-day incubation period for the virus.
"Time is on our side," Braden said during a press conference yesterday. "We're getting through this incubation period and, God willing, everybody will be healthy on the other side."
Before it's here, it's on the Bloomberg Terminal.
LEARN MORE