President Obama Says He May Appoint Ebola Czar
The president said he was considering whether to appoint a single person to coordinate the government's response to the virus.
by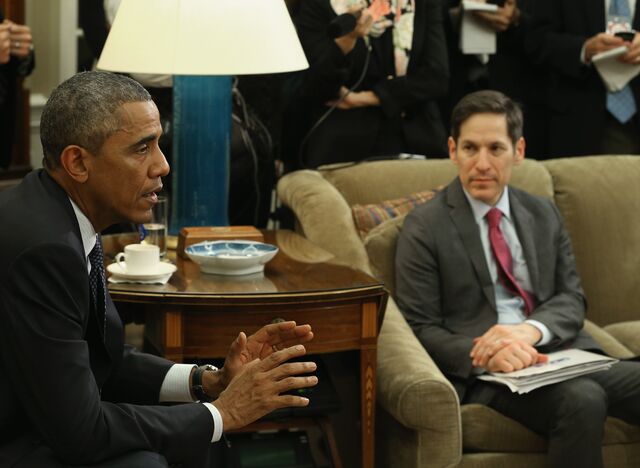 With criticism of the government's response to the Ebola virus continuing to grow, President Obama said on Thursday that it may be appropriate to name an Ebola czar to act as a point person on the effort to stop the pathogen in its tracks. 
"It may be appropriate for me to appoint an additional person," Obama told reporters that the White House.
Obama's remarks were made four days after Senator John McCain called for the appointment of an Ebola czar in an interview with CNN. 
"I would say that we don't know exactly who's in charge. There has to be some kind of czar," McCain said on Sunday.
On Thursday, Obama briefed Texas Governor Rick Perry, who returned from a European trip after a second Dallas nurse was diagnosed with Ebola.  
"We are taking this very seriously at the highest levels, including me," Obama said.
Before it's here, it's on the Bloomberg Terminal.
LEARN MORE