Spinning the Iowa Early Vote
The Iowa Senate race is scored as a tie in several polls and both parties are scouring the political landscape for every possible vote.
by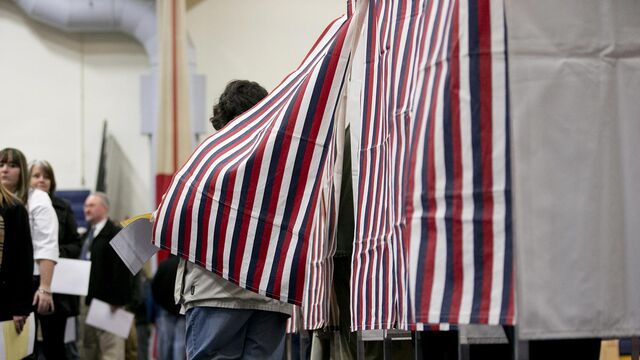 Democrats and Republicans both love the numbers they're seeing in an Iowa race that could help determine control of the Senate. 
Through Tuesday — three weeks before Election Day — 67,896 registered Democrats, 58,945 Republicans and 24,647 Iowans with no party affiliation had cast ballots.  
More telling, according to the Democratic Senatorial Campaign Committee, is that roughly 26,000 of those early voters didn't cast ballots in 2010. Democrats say 50 percent of them are registered with their party, 28 percent are unaffiliated and 22 percent are registered as Republicans. And DSCC modeling, based on demographic data and extensive polling, suggests those voters will break for Democratic Representative Bruce Braley over Republican state Senator Joni Ernst by a 2-to-1 margin. 
"There's tremendous enthusiasm to vote, and from voters who did not vote in 2010," said Matt Canter, deputy executive director of the DSCC. 
Republicans say the same numbers actually favor them.  
Here's why, according to an official at the National Republican Senatorial Committee: Democrats have a lower share of the early vote than they did at this point in 2010. Back then, Democrats accounted for 64.5 percent of the share of partisan early voters, compared with nearly 54 percent now, the official said. And Republicans swept the gubernatorial and Senate races that year. 
Moreover, the NRSC official said, the gain Braley would get from having 67 percent of the 26,000 of the early voters who didn't participate at all in 2010 nets less than half of 1 percent of the 2010 electorate for him. With both sides expecting higher turnout, that fraction probably gets smaller. 
So it only matters in a count-the-ballots-all-night election. And it's not hard to imagine that in Iowa this year.
Before it's here, it's on the Bloomberg Terminal.
LEARN MORE