Obama Authorizes Call-Up of Reserves for Ebola in Africa
Angela Greiling Keane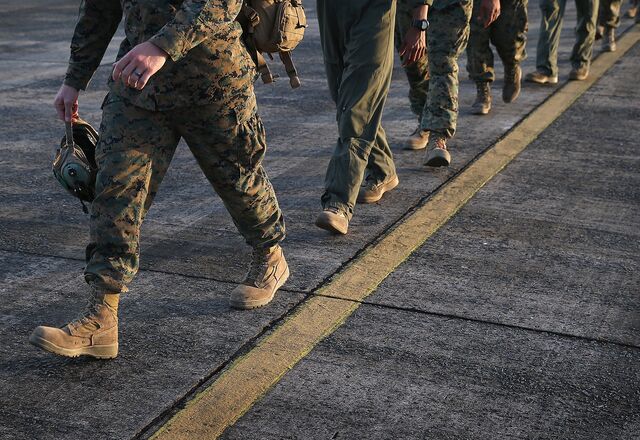 President Barack Obama today authorized the Defense Department to mobilize military reserve troops who may have special skills to assist operations to stem the spread of Ebola in West Africa.
The order furthers Obama's attempt to keep a focus on dealing with the Ebola outbreak in Africa, where at least 4,400 people have died, even as the government responds to three cases diagnosed in the U.S.
If the virus "rages out of control in West Africa," Obama said yesterday, "it will spread globally, in an age of frequent travel and the kind of constant interactions that people have across borders."
Obama and federal health officials have said repeatedly that there's little chance of widespread infection in the U.S.
The U.S. has committed almost $1 billion to the effort in Africa and the Pentagon is prepared to send as many as 4,000 personnel there, mostly to set up a system to carry personnel and supplies to patients in Liberia, Guinea and Sierra Leone. U.S. troops are also building medical facilities to treat victims and training health-care workers.
The order doesn't activate any reserve or National Guard units. It gives military commanders authority to call up troops not on active duty to serve in Africa to provide special skills, such as medical doctors, or replace active duty personnel.
Before it's here, it's on the Bloomberg Terminal.
LEARN MORE