Iowa: Like Kryptonite to Fact-Checkers
Why a debunked story about a key Democratic candidate refuses to die.
by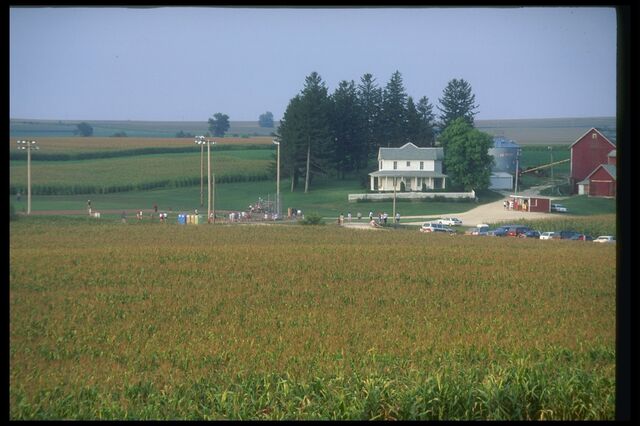 The earth has completed one-quarter of a rotation around the sun since the Iowa Republican blog first reported that Democratic Senate candidate Bruce Braley got into a dispute about a neighbor's chickens wandering into his yard. This much is clear: Braley, who knew his political career would thrive or end depending on this year's election, failed to dispose of a minor personal spat in a politic way. As The Washington Post's Phil Rucker reported in August, Braley's wife curtly refused an offer of eggs from Pauline Hampton, the neighbor in question. (Hampton's the source for that story.) That seemed plenty damning, but Rucker's next lines undercut the hook of the Republican story — that Braley had threatened to sue Hampton.
Her husband, Bruce, then called the association's lawyer, Thomas Lacina, to say that he believed "chickens are not pets and should not be permitted at Holiday Lake," and that he wanted to "avoid a litigious situation," according to an email Lacina wrote. Braley denied that he threatened a lawsuit.

... "At no time did I ever — ever — threaten a lawsuit or threaten litigation. Never. And anybody who says that I did is not being truthful," he said. "This was a personal dispute between my wife and a neighbor because chickens were on our property all the time."
The reader came away thinking that Braley was being a jerk — a crazily self-destructive jerk — but not that he sued. Which makes this new ad from the NRSC especially bold. It cites the Rucker story for the claim that "Braley Threatened to Sue!" Exclamation point in the original. 
The chicken story, one of the dumber controversies of a fairly dumb year, has demonstrated complete immunity to fact-checking. One reason is that a key antibody, Thomas Lacina, refuses to characterize the word "litigious" and why it appeared in the email. In a long PolitiFact story, Lauren Carroll pointed out the obvious ("avoiding a litigious situation" is not filing a lawsuit) and the obscure. "In an interview with PolitiFact," Carroll wrote, "Hampton said Braley never threatened to sue her – though she was under the impression that he threatened to sue the neighborhood association board."
That turns it into a literal he-said/she-said story, but leaves out a storyline that, to much Democratic frustration, has been absent from most "chicken" pieces. Yahoo! News's Chris Moody was the first reporter to explore the "litigious" line. "Hampton has a litigious history," he wrote, "having filed four unrelated lawsuits since 2010, including a complaint against an employer who fired her for 'insubordination' in 2012." In 2011, her guns were seized by the ATF; when she lost the legal battle over getting them returned, she sued her attorney for malpractice.
Why does that matter? It shouldn't, because Pauline Hampton isn't on the ballot. That's one of many reasons why the other legal issues have been reported but generally forgotten. They only matter as decoder rings to place above the "litigious" email, as the only people who could explain what that meant are either intimately involved or refuse to talk about the story. It doesn't matter insofar as even a story that implies the "lawsuit" claim is probably false can be cited in ads insisting that Braley really did threaten to sue his neighbor in the middle of his life's biggest campaign. The election's going to happen anyway, and we'll probably just have to wait 10 or 20 years for some future Matt Bai to explore whether the media botched a personality-driven story because it read so good.
Before it's here, it's on the Bloomberg Terminal.
LEARN MORE