Target of Wendy Davis Wheelchair Ad Takes the High Road
In his first interview since the ad aired, Greg Abbott shrugged it off as the desperate last gasps of a failed campaign.
by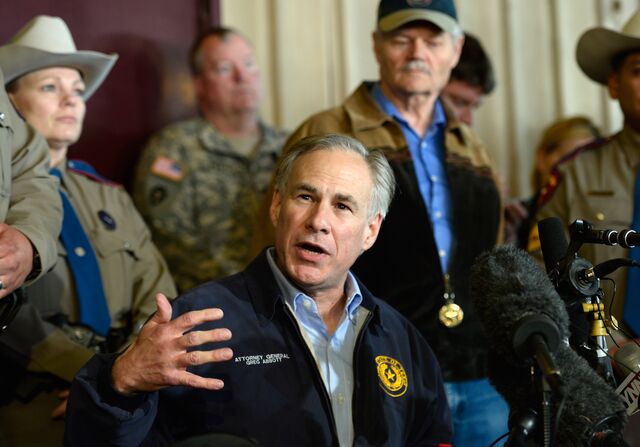 If you're Greg Abbott, there's no wrong way to respond to the controversial attack ad released by the Wendy Davis campaign, as the Republican candidate for Texas governor proved Monday night during an appearance on Fox News.
"My reaction is, if she wants to attack a guy in a wheelchair, that's her prerogative," Abbott told Sean Hannity. "As for me, I'm running a different type of campaign. I'm running a campaign that's focused on solving the problems of Texans."
The Davis ad opens with an empty wheelchair, as a narrator describes the 1984 accident that left Abbott paralyzed from the waist down. Abbott sued for millions in damages and won, but the ad argues that he's "spent his career working against other victims." As attorney general of Texas, he argued that a woman missing a limb wasn't disabled because she had a prosthetic limb, and as a state justice ruled against a rape victim who sued a company for not performing a background check on a sexual predator the company sent to her house.
Abbott hasn't been above calling his opponent's ethics into question, but none of his ads have left liberals and conservatives with a bad taste in their mouths. With a few exceptions, including our own David Weigel, no one has argued that this is an effective ad. Hannity called it "one of the most disgusting political attack ads" of the election cycle. The Abbott campaign released a statement calling the ad "despicable" and "desperate," but in person Abbott shrugged it off as the desperate last gasps of a failed campaign and challenged the idea that he hasn't helped sex crime victims. "I created an entire new unit at the office of the attorney general, where I arrested more than 4500 sex offenders and put them behind bars," Abbott said. 
The Fox News interview happened on the same day that Davis publicly defended the ad. "Greg Abbott got his justice," she said. "Why doesn't he believe that a rape survivor or a person with a disability or a victim paralyzed forever?" she asked. The spot focuses on his hypocrisy, she said, but it also gave Abbott a chance to be dismiss her campaign as desperate.
"It shows that her campaign is focused on one thing, and that is attacking me," he said. "What Texans really want — they want a governor who has a vision for their fellow Texans, and for a brighter future." 
Before it's here, it's on the Bloomberg Terminal.
LEARN MORE