It's Chipotle vs. Monsanto on Colorado GMO Labeling Initiative
The Denver-based Mexican fast food chain is going up against some bigger U.S. companies on the question of labeling genetically modified ingredients.
by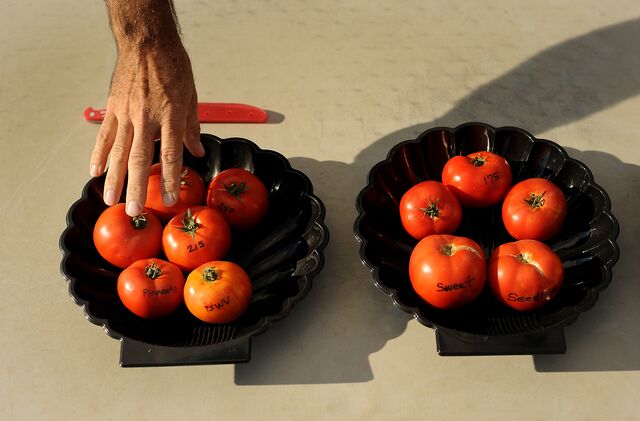 With voters in Colorado and Oregon set to decide measures requiring clear labels on food that contains genetically modified ingredients, Chipotle, the Denver-based fast-food chain, is urging residents to approve the initiatives that Monsanto, Kraft, and Pepsico have spent millions to defeat. 
"Fundamentally, we believe that people have a right to know what's in the food they eat," Chipotle chairman and co-CEO Steve Ells said Tuesday in a statement, Denver Westword reported. "Consumers want this information, and we are already giving it to them. But well-funded opposition groups continue to fight labeling efforts, with opponents putting their own profits ahead of consumer preferences."

Also on Bloomberg Politics: Ben Carson's Longshot Presidential Bid Suddenly Looks a Lot More Realistic 
Monsanto, which has spent $4.7 million to defeat Proposition 105 in Colorado, argues that an abundance of scientific research has failed to show that there are any health risks associated with genetically engineered foods.  "We oppose current initiatives to mandate labeling of ingredients developed from GM seeds in the absence of any demonstrated risks," the company says on its website. "Such mandatory labeling could imply that food products containing these ingredients are somehow inferior to their conventional or organic counterparts."
Opponents of GMO labeling laws argue that costs for consumers will undergo steep rises if they were to pass. In Oregon, where ice cream maker Ben & Jerry's has joined in the food fight over Measure 92, a study by Consumers Union—the public policy and advocacy arm of Consumer Reports which supports GMO labeling—agreed, to a point:
We concluded that the median cost of labeling in the studies that provided relevant models was $2.30 per person per year.
That's less than the cost of a burrito, or a pint of ice cream. 
Before it's here, it's on the Bloomberg Terminal.
LEARN MORE