In the Washington Firmament, Uncountable Czars
Is it time to send a venerable D.C. institution to the ash heap of history?
by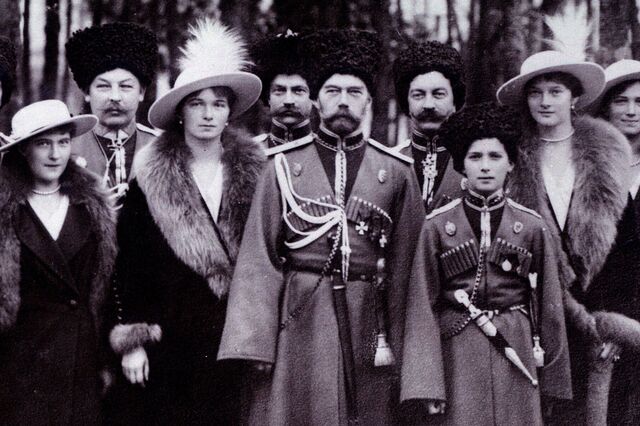 Arizona Republican Senator John McCain made headlines yesterday when he suggested that the White House should appoint an Ebola czar.
It's a term with a long and controversial history — not least for President Barack Obama. During his first term, Obama and his team faced a full Republican assault for their decision to tackle the country's thorniest problems with special aides. 
The American czar was born shortly after the Russian revolution of 1917 eliminated the last Russian czars from the earth. Newspapers quickly repurposed the term, using it to describe unusually powerful, government appointees, brought in to manage specific problems.  
Judge Kenesaw Mountain Landis was named "baseball czar" in 1919, to clean up a game dirtied by the Black Sox scandal. The Milk Chamber of Commerce, a New York organization of independent milk dealers, appointed a "milk czar" in 1926 to manage the handling of food products.
Woodrow Wilson appointed an industry czar to head the War Industries Board during World War I. And Franklin D. Roosevelt appointed czars for oil, fuel, transportation, food, housing and rubber, to coordinate the resources needed to fight World War II.
The Czar moved offstage for a couple of decades. Richard Nixon restarted the trend for the modern White House with a drug czar and an energy czar — a title that followed its owner to his death and was lampooned by the comic strip Doonesbury. 
Since then, every president in recent history has had his own czars: President George H.W. Bush appointed a savings and loan czar, President Bill Clinton had a Y2K czar, and Hillary Clinton promised to create a "poverty czar" if she won the presidency.
During his first year in office, the Obama administration had about 30 czars. Most of these aides had official titles with real responsibilities. Todd Stern, the international climate czar (or the Special Envoy for Climate Change at the State Department), is the country's chief United Nations climate negotiator. And the so-called pay czar (or special master for compensation), Kenneth Feinberg, oversaw the executive pay guidelines for companies that accept federal bailout funds.
Obama's total czar count was about the same as George W. Bush, who had an abstinence czar, a bird flu czar, and a reading czar, among other positions. The Obama administration argued that the czars could cut through government bureaucracy to coordinate responses to big problems.
"These are positions that date back to many administrations, where there may be policy coordination between many different departments in order to make governmental responses more efficient,'' then-press secretary Robert Gibbs told reporters in 2009.
The Republicans made the Obama White House's cadres of czars a favored line of attack, feeding into their narrative of arbitrary government power (which of course was one reason the original czars got cashiered). Michelle Malkin manufactured trading cards adorned with images of some of the White House officials. FOX News Channel's Glenn Beck ran a regular segment called "know your czars." And lawmakers from both parties complained that czars circumvent the legislative branches' authority by not requiring congressional confirmation for their positions.
"The rapid and easy accumulation of power by White House staff can threaten the Constitutional system of checks and balances," Senator Robert Byrd (D-W.Va.) wrote in a letter to Obama. "At the worst, White House staff have taken direction and control of programmatic areas that are the statutory responsibility of Senate-confirmed officials."
The critics claimed one high-profile scalp: Van Jones, the Council on Environmental Quality's special adviser for green jobs — or the green jobs czar. Jones was attacked for his past affiliation with the 9/11 conspiracy "truthers" and for calling Republicans a--holes in a video before he was appointed to the administration.
Car czar Steven Rattner resigned a few months earlier amid reports that New York Attorney General Andrew Cuomo was investigating the investment firm he founded, the Quadrangle Group. But despite predictions of others to fall, the other Obama aides largely survived the GOP's czar-hunt.
The more interesting question, however, is whether the czars have thrived.  Political scientists say that despite their billing as super-aides who can cut through bureaucratic in-fighting, many czars end up plagued by the same problems as other government workers. Czars, said Paul Light, an expert on government at New York University, have "a high get-in-the-way factor."
"Senator McCain's idea is just plain nuts at this particularly moment of urgency." he said. "The Center for Disease Control people just must be going nuts. Now, we're going to have an epidemic of czars."
Before it's here, it's on the Bloomberg Terminal.
LEARN MORE