Wisconsin Voter ID Law Blocked
Greg Stohr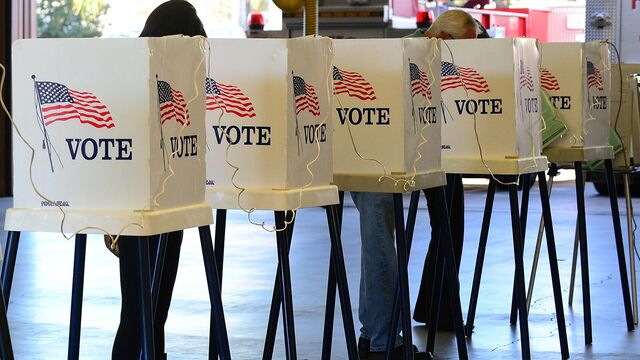 A divided U.S. Supreme Court yesterday blocked Wisconsin's new voter photo-identification law, heeding calls from civil rights groups that said hasty implementation of the measure would mean widespread confusion in the Nov. 4 elections.
Those groups say a federal appeals court invited chaos by reviving the law in a Sept. 12 order. They say the state won't be able to adequately train poll workers, educate voters and get IDs into the hands of the 300,000-plus people who qualify for them.
"Wisconsin's limited DMV locations -- the only places where voters without qualifying ID can obtain one free of charge -- cannot issue anywhere near the number of IDs that are needed to avoid widespread disenfranchisement," the American Civil Liberties Union and League of United Latin American Citizens of Wisconsin argued in court papers.
Wisconsin's 2011 law, one of the strictest in the nation, would have applied for the first time in this election, which features a tight race for governor between incumbent Republican Scott Walker and Democratic challenger Mary Burke.
Justice Samuel Alito, Antonin Scalia and Clarence Thomas dissented.
The Supreme Court order marks the third time in two weeks the justices have intervened in a voting clash on an emergency basis.
Earlier this week, the Supreme Court cleared a North Carolina law that eliminates same-day registration and prevents voters from casting ballots outside their precincts. On Sept. 29, the court blocked an Ohio early-voting period known as "Golden Week" because people could register and cast ballots on the same day.
Courting Confusion
Wisconsin told the Supreme Court that the civil rights advocates are the ones inviting confusion by seeking to block a law the state is already in the process of implementing.
Those groups "focus on a very small number of voters who they speculate will have problems obtaining qualifying ID," Wisconsin Attorney General J.B. Van Hollen argued. "But this focus on a small fraction of the electorate is not an adequate justification" in the face of the confusion that would result.
The civil rights groups said some voters would find it impossible to get the needed ID. For people who were born outside the state and don't have a birth certificate, "obtaining the necessary identification can take months," Judge Ann Claire Williams wrote in a Sept. 30 dissenting opinion for the appeals court.
The new law also raised questions about thousands of absentee ballots that were mailed to voters before the Sept. 12 order with no mention of a photo ID requirement. Many of those ballots have already been submitted and those voters would have had to provide a photo ID.
Before it's here, it's on the Bloomberg Terminal.
LEARN MORE