That's B-R-A-L-E-Y, Please
Michelle Obama botches candidate's name, but hey, she's not alone.
by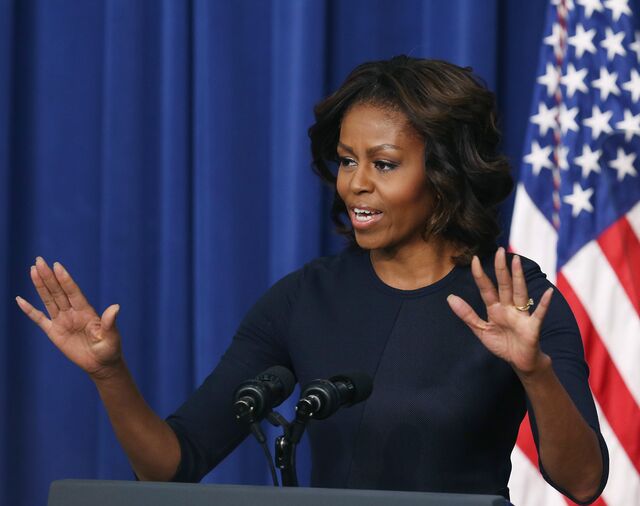 Michelle Obama seemed to be having a bit of trouble Friday with the name of her preferred candidate in Iowa's highly competitive U.S. Senate race.  Appearing Friday at Drake University in Des Moines, the first lady repeatedly referred to Democrat Bruce Braley as "Bruce Bailey," and also incorrectly said Braley served in the Marines (according to his official bio, Braley's father was a Marine at Iwo Jima and Braley has worked on veterans' issues in Congress).
The crowd eventually corrected Obama.  "Braley. What did I say?" she asked. "I'm losing it. I'm getting old. I've been traveling too much."  
"I know we can elect Bruce Braley as the next senator from Iowa," she said in closing, getting the name right.
Obama's not the only surrogate to mix up Braley's name. President Bill Clinton botched it at Senator Tom Harkin's Steak Fry in September.
Before it's here, it's on the Bloomberg Terminal.
LEARN MORE