Someone Should Tell Obama Medium Isn't Cool
For some reason, the president made his economic pitch to millennials on the often-mocked blogging platform.
by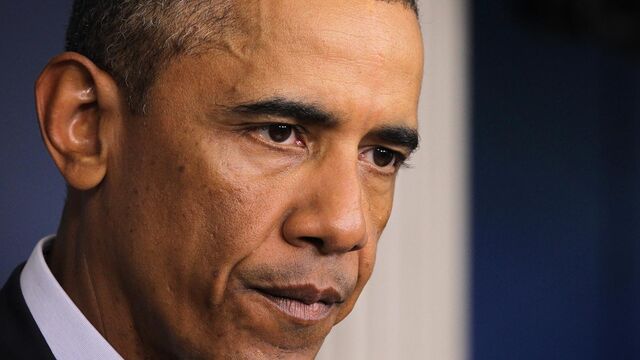 As part of his "Millennials Appreciation Tour" Thursday, President Obama published a blog post on Medium about the role young adults will play in the new economy.
The post was part of the president's pitch to millennials on the economy, which is part of a larger attempt to change the subject from Ebola/Islamic State/the Secret Service and anything that's not the economy. After briefly mentioning talking points such as student loans and equal pay, it focuses on a new generation of science, tech, engineering and math students who'll use cutting-edge technologies to innovate in a "vibrant job market."
A White House official described Medium as a site that has reached 16 million "influencers, young professionals, creators, and thought leaders" — if that was the goal, fair enough. But if the goal was to reach millennials by being cool, Obama would have been better off with a Tumblr post.
Medium's (slightly unfair) reputation is that it's the final resting place for story pitches that couldn't find a home anywhere else."This blogger took it to Medium when the White House blog said his pitch wasn't good enough," Brett LoGiurato at Business Insider tweeted. "Haha, all you other editors rejected Obama's submission too?" tweeted The Atlantic's David Graham. Last year, Alexis Madrigal at The Atlantic offered this definition for the site: "Medium is chaotically, arrhythmically produced by a combination of top-notch editors, paid writers, PR flacks, startup bros, and hacks." Yes, there have been good, beautiful posts on Medium, but hip? Even Mitt Romney has used the site to post photos from his family vacation over two months ago. 
What Medium doesn't have a reputation for is being a place where millennials go to be influenced by thought leaders. "Medium tricked Obama into thinking it has millennials reading it," Jay Yarow, Business Insider's tech editor, wrote. Or, as Jessica Roy at New York magazine put it, "lol no." 
Obama knows how to be cool, or at least how to use social media platforms to get his message out to younger generations. In June he held a Tumblr social with founder David Karp to help promote Senator Elizabeth Warren's student loan bill, which would have let older borrowers refinance their loans at today's lower rates. Despite a slightly corny gif of Karp and Obama fist bumping, the president engaged with young adults in person and via questions submitted on the blogging site. "You're laughing because you think, what does he know about Tumblr?" Obama leading up to the Q&A session. "But you will recall that I have two teenage daughters — so I am hip to all these things." How things change.
But maybe the biggest difference between this round of millennial outreach and the president's student debt push is the fact that Obama's millennial economic plan isn't millennial specific. As Matt Yglesias at Vox noted, "if the Obama agenda did end up benefiting millennials, it would be for the exact same reasons that it benefited Generation X or anyone else — ideas to generate more rapid and more broadly shared economic growth would be great for everyone." 
Before it's here, it's on the Bloomberg Terminal.
LEARN MORE