The Ad Stats Behind 'Mark Uterus'
The Colorado senator and his supporters have run more ads focusing on abortion and equal pay than candidates in the other tossup states.
by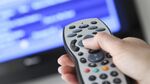 It's no secret that Mark Udall is depending on female voters to help him hold on to his Colorado Senate seat — to the point that a debate moderator said he has a new nickname, Mark "Uterus."  Want to know just how important the women's vote is to the Democrat? Check the ad data.
Fifty-one percent of pro-Udall ads in Colorado between January 2013 and September 2014 focused on abortion rights, according to Kantar Media/CMAG, which tracks political ad content. An additional 17 percent focused on equal pay.
The national rate among pro-Democratic ads in Senate races was 7 percent for abortion rights and 5 percent for equal pay during that time range, according to the agency.
"Udall has done the math and has decided that women are either going to win this election for him or not," said Elizabeth Wilner, senior vice president for political advertising at Kantar. "These are two issues that resonate, not just with women, but also with men."
On the Republican side, there have been fewer anti-abortion ads, she said. Nationally, four percent of ads focusing on abortion have been sponsored by Republicans. Pro-Republican ads accounted for 19 percent of all spots focusing on equal pay.
Other ads this cycle have focused on domestic violence, though CMAG does not code for them to track numbers.
Udall and his supporters have run more ads focusing on abortion and equal pay than candidates in the other tossup states. In Alaska, 6 percent of ads supporting Democratic Senator Mark Begich focused on abortion, while 5 percent focused on equal pay. Iowa also had 6 percent focusing on abortion but none focusing on equal pay, according to the agency.
In North Carolina, Arkansas and Louisiana, no Democratic ads focused on abortion, according to the agency's tracking system. But that has more to do with Bible belt culture than with a decreased need for votes from women, said Fred Yang, a partner at the Democratic polling firm Garin Hart Yang Research Group. Democratic advertisements in those tossup states have, to some degree, focused on equal pay, with 6 percent in Louisiana, 4 percent in North Carolina, and 1 percent in Arkansas.
While women are an important part of the electorate in campaigns across the country, the question of how to reach them most effectively still remains. Yang said online ads, like the recent "Say Yes to the Dress" parody by the College Republican National Committee, are often meant to generate buzz at least as much as they're intended to mobilize voters.
Ads that target women specifically might not be the ones that women care the most about, said Lauren Luxenburg, a pollster for Republican firm WPA Opinion Research.
"Although issues such as equal pay are relevant, the polling we are seeing shows the primary issues driving female voters run much deeper," Luxenburg said. "They are concerned about the leadership in DC and improving the economy, the size of the government and how this effects themselves, their families, and everyday lives."
Before it's here, it's on the Bloomberg Terminal.
LEARN MORE