National Republican Senatorial Committee Head is Pretty Stressed Out Right Now
For NRSC head Jerry Moran, a loss in Kansas isn't just the Senate — it's personal.
by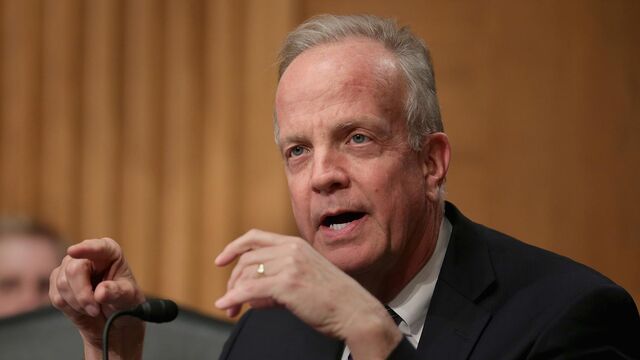 If you're the head of the National Republican Senatorial Committee and you lose the Senate in a year that seems like it could be a landslide, it's humbling.
If you are Jerry Moran and you lose the Senate in your ruby-red home turf of Kansas, it's mortifying.
 That's why Moran found himself in the basement of McFarland's Restaurant in Topeka, Kansas selling his state's senior senator — Pat Roberts — to a room of elderly Republican voters eating pie.
"Oh, what a shame it would be to wake up the day after the election and learn that we had six senators, six Republican senators running in difficult states like Iowa, like Colorado and wake up and discover that Kansas had failed in its responsibility,'' he said. "That would be a terrible morning if we were unable, unwilling to do that."
The last time a Senate campaign chairman lost the seat of a home town colleague was in 1972, when Senator Peter Dominick of Colorado was chairman of the National Republican Senatorial Campaign Committee. Roberts, a three-term senator, is fighting for his political life against Greg Orman, a politically inexperienced independent who leads in many of the polls.
Orman has refused to say which party he would caucus with if elected, saying instead that he would back neither Senate Majority Leader Harry Reid nor Republican leader Mitch McConnell. If the Senate ends up tied and Orman decides to caucus with Democrats, Roberts' loss would cost Republicans the majority.  
Much of the Republican Party has invested vast resources in Kansas, sending in bold-face name surrogates for campaign events and spending millions on campaign ads.  Given the stakes, Moran said his committee is considering running television ads in Kansas, reversing their position last month that they would not devote significant resources to shore up the red state.
Speaking to reporters after the event, Moran acknowledged the personal dimension of Roberts' race.
"I care about lots of races around the country. How am I supposed to answer this question in front of him?'' he exclaimed, as he stood next to Roberts. "From a personal point of view, this is very important to me."
Roberts tried to reassure his anxious colleague. "Don't worry about it. We're going to win this race. Well, worry about it a little bit."
Moran replied: "I'm a little bit on edge these days."
Before it's here, it's on the Bloomberg Terminal.
LEARN MORE