Proof That New Hampshire Plays Hard to Get
So far this cycle, visits to the state don't translate into popularity.
Annie Linskey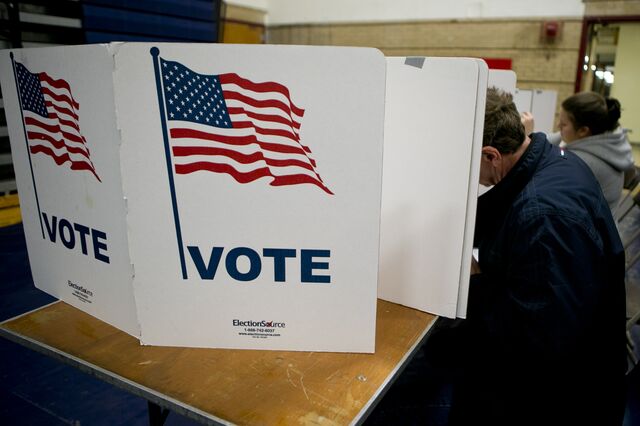 Candidates flocking to New Hampshire aren't exactly seeing a payoff in the early polls. The relationship between stops in the state and popularity is, in fact, inverse for a number of potential 2016ers. 

Consider Louisiana Governor Bobby Jindal, among the most frequent GOP visitors with four stops in the state since 2013. He only has the support of 3 percent of the state's likely Republican voters in a Granite State WMUR poll released Thursday. Senator Ted Cruz of Texas also made four stops and is doing just slightly better, getting support from 6 percent.

Republican Representative Peter King of New York has been to New Hampshire eight  times – twice as many visits as any other Republican – and he's such a long shot that his name wasn't even tested in the poll.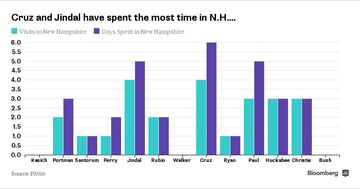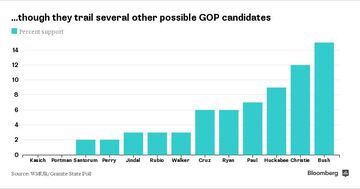 The trend holds with Democrats. Maryland's Governor Martin O'Malley touched down four times in the Granite State and has 3 percent support among likely Democratic voters. Same for Senator Bernie Sanders of Vermont: Four visits; 3 percent. 
Turns out, you can't beat name recognition. Hillary Clinton hasn't visited the state once and leads in the polls. Ditto Jeb Bush on the Republican side.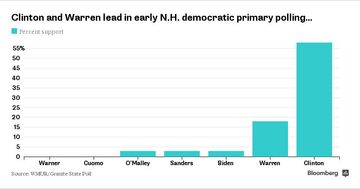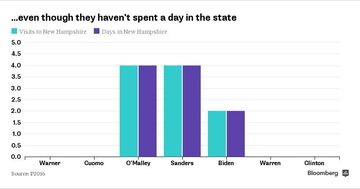 Those lagging in the polls, naturally, have more reason to visit the state. And the front runners in both parties are still being coy about their intentions. 

Here's how the Democrats stacked up in the poll: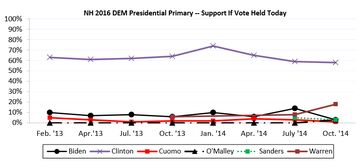 And here's what the early GOP field looks like: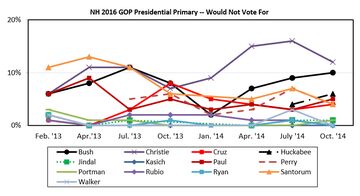 Before it's here, it's on the Bloomberg Terminal.
LEARN MORE