Hagan Campaign Says Supreme Court Ruling Won't Prevent Victory
Democrats say the Supreme Court ruling that lets North Carolina's same-day voter restrictions stand will hinder African American participation.
by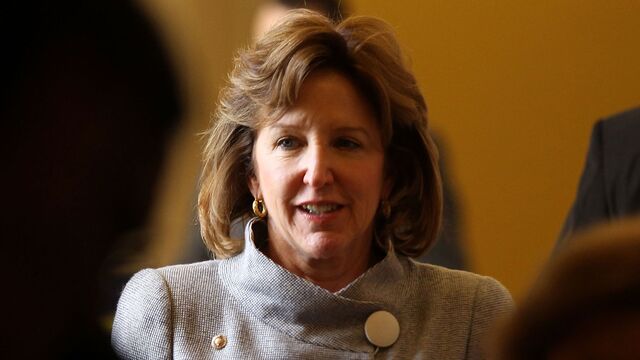 Oct. 9 (Bloomberg) — Wednesday's Supreme Court ruling blocking same-day voter registration in North Carolina could spell big trouble for Senator Kay Hagan's reelection bid. 
The plaintiffs in the case, including the U.S. Justice Department and civil rights groups, has argued that black voters, a key constituency for Hagan's path to victory, disproportionately use same-day registration and out-of-precinct voting. Now that the court has upheld the North Carolina restrictions, Hagan will have to find a way make up that lost ground. 
A series of recent polls shows Hagan clinging to a thin lead over her Republican opponent, state House speaker Thom Tillis, and the race could hinge on whether a significant number of black voters are turned away because of the new restrictions. The Supreme Court also opted to let the state enforce a 2013 election law that bars voters from casting ballots outside their precincts.
When Hagan unseated Republican Senator Elizabeth Dole in 2008, it was with the help of 96 percent of black voters and in a year when President Barack Obama was also on the ballot. Still, Hagan's campaign and the state party say they're confident they'll be able to overcome any fallout from the ruling, which civil rights groups say will depress black votes.
"Our campaign has built the largest turnout operation North Carolina has seen for a Senate race," Hagan campaign spokesman Chris Hayden said today. "Part of that operation is educating voters about where and when they can vote."
Gina Wright, a spokesman for the N.C. Democratic Party, said the organization anticipated that the courts could allow the new voting law -- which she described as "one of the country's worst" -- to be enforced and have planned tailored their get-out-the-vote efforts accordingly.
"We structured our Get Out the Vote efforts to overcome the obstacles the extreme Republican General Assembly put in place for North Carolina voters," Wright said, without providing details.
Republicans, meanwhile, hailed the high court's move, in an overtly a-political manner.
"This ruling is a victory for North Carolinians who want fair elections in which every citizen can fully and equally participate in an election system with improved integrity," said Todd Poole, executive director fo the N.C. Republican Party.
The General Assembly, of which Tillis is a leader, enacted the law a month after the Supreme Court struck down a central part of the Voting Rights
Act, the landmark 1965 law that opened the polls to millions of black Americans.
In an emailed statement, Hagan laid blame on Tillis, who she claimed "is infatuated with making it harder to vote and erecting barriers to the ballot box."
Yesterday's order marks the second time in recent days that the high court has reinstated voting restrictions in the face of contentions that they are discriminatory. On Sept. 29, the Supreme Court voted 5-4 to restore Ohio rules and block an early voting period known as "Golden Week."
Civil rights groups are asking the Supreme Court to block Wisconsin's new photo ID law, which they say is one of the strictest in the nation. A Chicago-based federal appeals court said the law could be enforced for the first time in the November election.
— with assistance from Greg Stohr
Before it's here, it's on the Bloomberg Terminal.
LEARN MORE