Shaheen Leads Brown in New Poll of New Hampshire Senate Race
The Democratic senator extends her lead from August in the same poll.
by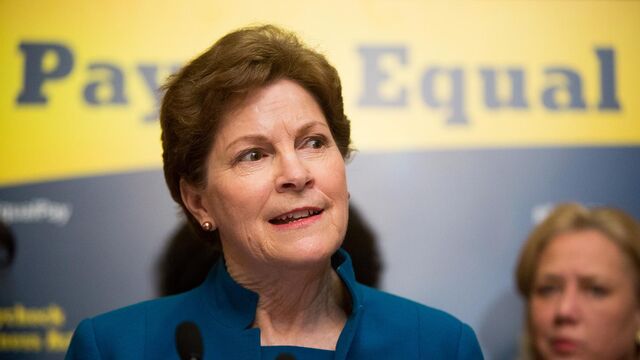 Corrected
Democratic Senator Jeanne Shaheen is leading her Republican challenger, former Senator Scott Brown, 47 percent to 41 percent, according to a new WMUR Granite State poll.  Shaheen, who is battling for a second term and trying to keep her party in control of the chamber, had seen her lead dip to just two points when the same poll was taken in August.  
What's changed is the favorable ratings for the two candidates. Shaheen's is at 50 percent, up two point from August. Just 29 percent say they have a favorable opinion of Brown, down from 36 percent. He's 19 points underwater right now, compared to just 2 points in August.
The poll, conducted by the University of New Hampshire Survey Center, was taken Sept. 29 to Oct. 5, before Shaheen started airing a tough TV ad on Tuesday questioning Brown's record on women's issues. The spot accuses Brown of sponsoring legislation that would force women to look at pictures of fetuses before receiving an abortion.
 Brown released his own ad Wednesday vehemently refuting the charges made by Shaheen's campaign.  
 The new poll, which interviewed 681 randomly selected New Hampshire adults by landline and cellular telephone, has a margin of error of 3.8 percentage points.
Correction (Oct. 9): An earlier version of this story incorrectly said that both candidates' favorability ratings decreased from August to October in the WMUR Granite State poll. Senator Jeanne Shaheen's rating increased by two points.
Before it's here, it's on the Bloomberg Terminal.
LEARN MORE