Can You Imagine Jon Stewart Anchoring 'Meet the Press'?
by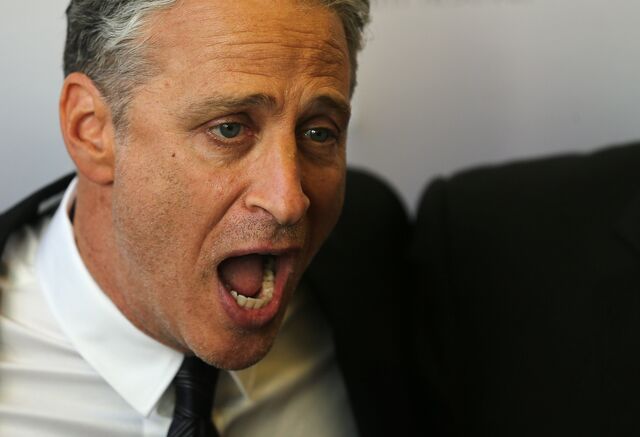 Fake news almost got very real. Before promoting Chuck Todd to the anchor role of "Meet the Press," NBC reportedly considered offering the position to comedian Jon Stewart.
The move to enlist the Comedy Central host of "The Daily Show" was seen as a way to try and appeal to a younger audience, New York Magazine reports, and NBC was willing to pay a pretty penny.
"They were ready to back the Brinks truck up," a source familiar with the proposed deal told the magazine. 
While Sunday mornings aren't exactly the ideal time to lure 18-24-year-olds, Stewart's power to launch viral videos and promote a brand is beyond question, but with his left-leaning politics a fixture of "The Daily Show," his appointment to "Meet the Press" would have been difficult to swallow for many conservatives. 
Before it's here, it's on the Bloomberg Terminal.
LEARN MORE