Scott Brown: Rubio's Immigration Bill Encouraged Illegal Border Crossings
Rubio loses a vote for his immigration bill by helping elect Brown to the Senate.
by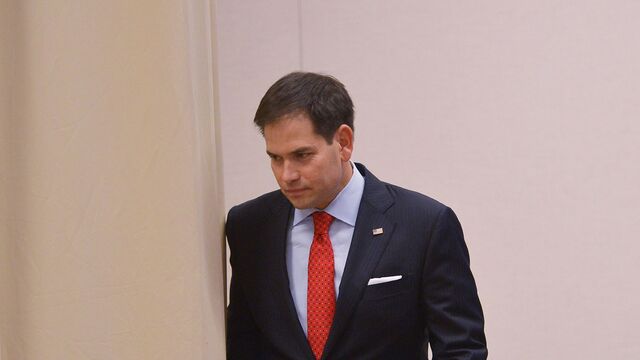 Senator Marco Rubio is in New Hampshire today to campaign for Scott Brown, and one thing they probably won't be talking about in front of the cameras: Rubio's bipartisan immigration bill. If Brown is successful in defeating Democratic Senator Jeanne Shaheen, Rubio loses a vote for the bill he spent much of last year getting through the Senate.
Brown was emphatic when asked Monday during his first debate with Shaheen whether he would support the bill.
"No, I would not have supported that bill, because it still did not address the one thing that is very important. Whatever we do on these very important issues, I can't provide and  continue to provide incentives rewarding that illegality by EBT cards, preferential housing. I did not believe the mechanisms in there were strong enough to address that very real issue. And I also believe that it dealt with the amnesty issue a little bit too leniently."
As Rubio climbs back into the 2016 conversation, he's distanced himself from his immigration bill, which was panned by the Republican base and contributed to the Florida senator's drop in the very early presidential primary polls. Shaheen gave a more vigorous defense of the bill on Monday that Rubio has in quite some time.
"The way to make the border secure is to do some of the things that are in that legislation," Shaheen said. "It provides for additional border security — almost double the number of border agents  — 700 miles of fence, more money for interdiction and surveillance efforts, that E-Verify system. And it would have also dealt with the 11 million people who are here illegally, because they would have gotten in line behind the people who were here legally. And it would have said they have to pay fines, they have to learn English, they have to pay their taxes in order to qualify to continue to be here."
Rubio is in New England today to endorse Brown's campaign and help him raise money, including a fundraiser in Atkinson, New Hampshire. This afternoon, the pair will also a hold a public event to criticize U.S. foreign policy and the 2011 withdrawal of troops in Iraq.
Before it's here, it's on the Bloomberg Terminal.
LEARN MORE