Rick Santorum Plunges Head-First Into the Midterms
The surprise 2012 contender's schedule keeps his name in the 2016 conversation.
by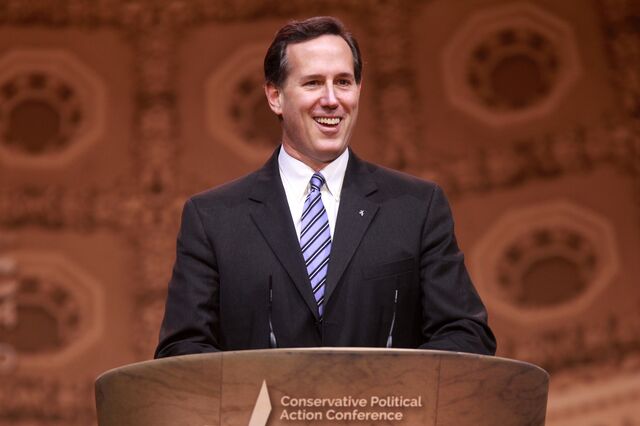 Former Republican presidential candidate Rick Santorum is hitting the media, fundraising and campaign trail in a three-day swing this week, continuing a recent a push that has reinserted the former Pennsylvania senator into the periphery of the 2016 talk. 

Santorum, who recently made a stop in Iowa, will drop in on a state Republican field office in Michigan on Tuesday before heading south to Mississippi and Alabama over the next two days for a fundraiser for his political action committee, Patriot Voices, and candidate endorsements. For Santorum, whose surprise 2012 campaign surge for a time put a scare into eventual nominee Mitt Romney, the week's events mark the latest in what has been a steady drum beat of endorsements, speeches and primary state visits. 

The moves have sparked stories of a resurgence  and have given Santorum the opportunity to lay claim again to the social conservative wing of the party that drove his momentum in 2012. He's recently moved heavy into foreign policy, taking some not-so-veiled shots at potential 2016 competitors, all while continuing his push to call out Republicans who may seek to avoid contentious social issues in their campaigns. 

"I have never been involved in a race where you play defense on an issue and you put points on the board," Santorum said in his speech at September's Values Voter Summit. "But that's what we've decided to do as an establishment Republican Party is to simply play defense. To ignore these, to put our heads in the sand and hope that these issues go away."
Before it's here, it's on the Bloomberg Terminal.
LEARN MORE