Democrats on Defense: Barrow, Rahall, Barber See Most TV Ads
House districts in Georgia, West Virginia and Arizona are among the toughest for Democrats to hold in the November 4 election.
by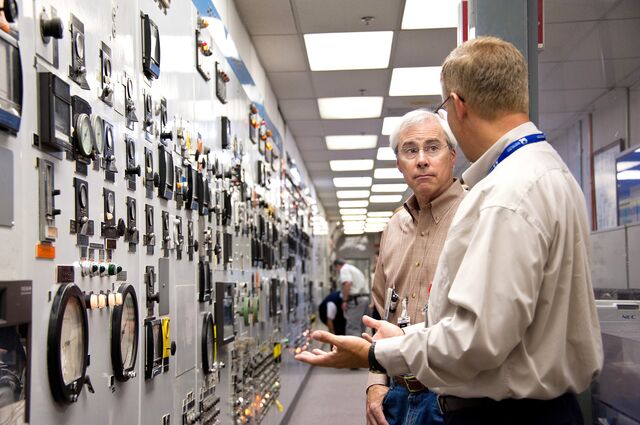 Here's more evidence that House Republicans are on offense in the November 4 election: the congressional districts with the most TV commercials are held by Democrats.
The most ad-heavy district in the 2014 election? Georgia's 12th, where Democratic Representative John Barrow is seeking a sixth term in a Republican-leaning area that takes in Augusta and other territory in the eastern part of the state. 
Candidates, political parties and outside groups like super-PACs have combined to account for 16,340 ads on broadcast television through Oct. 6 in the race between Barrow and Republican Rick Allen, according to Kantar Media's CMAG, an ad tracker.
Barrow, who has survived Republican redistricting plans designed to end his career, is running in a district "that's just absolutely ugly for a Democrat," political analyst Charlie Cook said last week. Still, he thinks Barrow will hang on.
In the past 30 days alone, 8,850 ads ran on TV stations in Georgia's 12th, or about 295 per day.
Here's a Barrow ad that's been running in heavy rotation the past couple of weeks. Note how he's playing up his political independence and distancing himself from Democrats:
And here's a response ad from the National Republican Congressional Committee, which is aiding Allen:
Barrow's district supplanted West Virginia's 3rd as the district with the most overall ad activity in the 2014 election. In that district, one of the nation's most impoverished, 19-term Democratic Representative Nick Rahall faces Republican state Senator Evan Jenkins. There have been 15,569 ads in West Virginia's 3rd since the start of the 2014 election.
In Arizona's 2nd District, which includes most of Tucson, Democratic Representative Ron Barber is up against Republican Martha McSally in a rematch of their very close 2012 race. The ad count there: 13,754.
The three districts are among just nine nationwide that voted Democratic for the House and Republican for president in the 2012 election. Republicans hope to pick up all three seats in their drive to win 245 total. They hold 234 now, counting the vacant Virginia district formerly held by Eric Cantor).
Bloomberg Politics reported early Monday on how recent campaign-finance reports indicate how Democrats are in a defensive crouch. They're looking to limit their losses rather than wage a serious effort to win a majority of seats in a lower-turnout midterm election.
Before it's here, it's on the Bloomberg Terminal.
LEARN MORE