Why Politicians Should Stop Pushing for an Ebola Travel Ban
The best way to protect Americans from Ebola is to end the outbreak in Africa.
by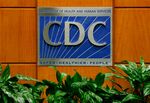 The Obama administration has for now ruled out travel bans between the U.S. and Ebola-stricken countries in West Africa, despite calls from lawmakers and concerned citizens. During a press conference Monday President Obama announced that there will be additional screenings of people, both in West Africa and the U.S. "We're also going to be working on protocols to do additional passenger screenings, both at the source and here in the United States," he said. 
For several politicians, this is a step in the right direction, but not enough. Senator Ted Cruz called on the FAA to use "every available precaution" before mentioning that several African countries have restricted air travel to Ebola-stricken countries. Representative Paul Ryan called for a 21-day "quarantine" period, though his staff later said he meant a monitoring period. Louisiana Governor Bobby Jindal, Representative Ted Poe, and Arkansas Representatives Tom Cotton, Tim Griffin, Steve Womack and Rick Crawford, among others, have all called for travel restrictions.
It's not just politicians. Donald Trump wants to know if President Obama is "stupid or arrogant" for continuing to allow travel between the U.S. and West Africa, and conservative blogs have latched on to the idea as well. 
The problem is that a travel ban could make things worse. Barry R. Bloom, a Harvard professor and former dean of the School of Public Health, said during a phone interview that he couldn't think of any reason why the U.S. would benefit from a travel ban.
First, a travel ban wouldn't cover as many sick people you might think. Bloom said that only two airlines regularly fly into the hardest hit regions. For example, only two airlines — Royal Air Maroc and Brussels Airlines – offer international flights out of Liberia, and there are no direct flights between the United States and Liberia (only Delta and United fly directly to  West Africa, and only to Nigeria and Senegal, countries that weren't hit hard). And the socio-economic group most likely to be exposed to Ebola isn't regularly flying to the U.S.
It's much more likely that the people using those flights are health care workers from the U.S. and other countries, and it would be hard to persuade them to travel to Liberia or Sierra Leone if they didn't know how they would get back home. That would make it harder to combat the disease where it's doing the most damage.
"People often ask me when Americans will be able to stop worrying about Ebola," Bloom said. "We're not going to have to worry about it when we shut it down in Africa."
And yet, the idea of travel ban will likely gain more traction during the coming week, not less. Representative Tim Murphy, Chairman of the House Energy and Commerce Subcommittee on Oversight and Investigations, will lead a hearing this week on the administration's response to the outbreak. During an appearance last week on Fox News, Murphy joined the calls for a travel ban. "I think there has to be some kind of travel restrictions on people coming from hot zones in Africa," Murphy said, pointing out that "there are not enough workers out there."
Before it's here, it's on the Bloomberg Terminal.
LEARN MORE