Only 11 Percent of Americans Are 'Very Worried' About Ebola
Don't tell that to the Republican presidential candidates.
by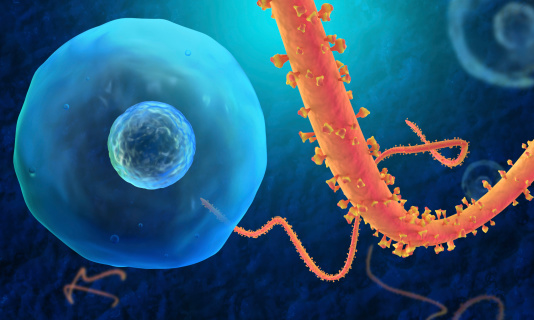 Ebola is scary. Very scary. And if you watch TV news or listen to politicians like Rand Paul, we're one infection away from a U.S. pandemic. 
"We should not underestimate the transmissibility of this," Paul, an ophthalmologist, said on Laura Ingraham's radio show. "It's a big mistake to downplay it and act as if 'oh, this is not a big deal, we can control all this.' This could get beyond our control."
But most Americans are not panicking—at least not yet. A new survey conducted last week by Pew Research Center finds that only 11 percent of Americans are "very worried" that they or someone in their family will be exposed. Another 21 percent are "somewhat worried." More than two-thirds—67 percent—are not worried. 
That's significantly lower than in previous public health threats. Pew reports that in August 2009, 45 percent were worried about exposure to swine flu, and in November 2005, 38 percent feared contracting bird flu.
With Ebola, concern is notably higher among blacks. Forty-seven percent  said they are "very" or "somewhat" worried, and among Hispanics, with 39 percent concerned. 
But the most telling divide is partisan. While nearly 70 percent of Democrats say they have confidence in the ability of the government to deal with Ebola, only 48 percent of Republicans agree. Nearly as many Republicans say they have little or no confidence (51 percent) in the federal government's ability to prevent an outbreak.
 Those numbers may explain why Republicans are calling for travel bans, intensified screening, and other tough measures -- and trashing efforts by public health officials and the Obama administration to reassure Americans about their safety.
"It just makes sense to stop these civilian flights from West Africa into the United States at the very least as a common sense step to protect our country, make sure you don't see this spread here,'' Louisiana Governor Bobby Jindal said this morning in Washington. "Look, the president first told us that Ebola was very unlikely to come to the United States and we certainly, I know that he's having a meeting today with his leading experts, we certainly hope that they are better prepared." 
Even if the virus is contained, accusations of incompetence and a lack of readiness aimed at the White House are expected to spread on the campaign trail. 
Before it's here, it's on the Bloomberg Terminal.
LEARN MORE