How Gay Marriage Decision Instantly Changes the Midterms
The Supreme Court decision means gay marriage may become an issue in the midterms – and maybe 2016.
by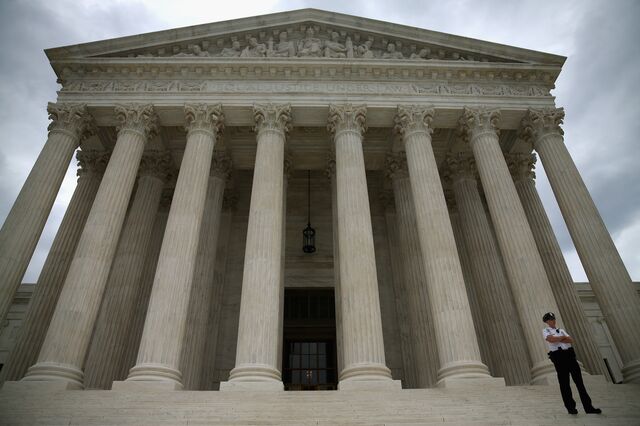 Most Republicans don't want to talk about gay marriage. But Ted Cruz and the Supreme Court might just force them to do it. 
By passing on five cases involving same-sex marriage, the high court left the issue in the hands of the states and in the process revived its currency as a political issue just a month before the midterm elections. As news of the decision spread Monday, many Republicans took the kind of hands-off approach favored by Governor Scott Walker, who concluded that "for us, it's over in Wisconsin."
But Cruz, a possible 2016 presidential candidate who opposes same-sex marriage, vowed in a late afternoon statement that he would introduce a constitutional amendment that would bar the federal government from interfering with state marriage laws. "Traditional marriage is an institution whose integrity and vitality are critical to the health of any society," he said. "We should remain faithful to our moral heritage and never hesitate to defend it."
Proposals for constitutional amendments rarely go anywhere, but Cruz's statement presents a more immediate problem for the GOP.  The party's conservative wing generally opposes same-sex marriage, even though polls show that a majority of Americans support it. A statement that condemns gay marriage would play well with ardent conservatives but alienate moderates who are key to Republican hopes of winning a Senate majority this fall.
Perhaps not surprisingly, the party's candidates in a handful of battleground states, including Kansas and North Carolina, were slow to react to the court's ruling. Conservative activists were not. 
"This is the new norm in the Republican Party, playing down social issues," said Maggie Gallagher, a senior fellow at the American Principals Project and a longtime opponent of same-sex marriage. "We will complain about it. We will feel betrayed."
As same-sex marriage expands – five states will immediately recognize it as a result of the Supreme Court's inaction, and six more are expected to swiftly follow suit – GOP candidates in swing states and districts may face questions about whether Congress should take up the issue, and how it affects their calculations on judicial confirmations to the high court. 
"By punting on marriage, the Supreme Court keeps the issue in the political sphere and amplifies the conversation just before the midterms," said Brian Ellner, a political strategist at Edelman Public Affairs who played a key role in legalizing same-sex marriage in New York.
The GOP's political arms declined to comment in the immediate aftermath of the decision. Walker and Louisiana Governor Bobby Jindal, a pair of potential 2016 presidential candidates, maintained some reserve on the issue. 
Jindal reiterated his opposition to same-sex marriage but added, "Look, the ball is certainly in the courts. The ball is the court's court." Walker, whose state will be immediately impacted by the court's inaction, called same-sex marriage "the law of the land" and said he would uphold it. 
In addition to Wisconsin, the court's rejection of cases immediately legalizes same-sex marriage in Utah, Oklahoma, Virginia and Indiana. Because the cases came from appellate courts that cover multiple states, same-sex weddings could also soon begin in Colorado, Wyoming, Kansas, West Virginia, North Carolina and South Carolina.   Three of those – Colorado, Kansas, and North Carolina – have highly competitive Senate races.
In Kansas, Republican incumbent Pat Roberts faces an unexpectedly tough challenge from independent Greg Orman. Roberts has supported a constitutional amendment banning same-sex marriage, while Orman has said he believes government shouldn't prevent it, according to the Kansas City Star.  Meanwhile, Kansas voters are closely divided, opposing same-sex marriage 48 percent to 44 percent in a February automated-call poll by Public Policy Polling. 
In North Carolina, voters in North Carolina approved a ban on same-sex marriage two years ago, and polls suggest that position hasn't changed.  That dynamic could put Senator Kay Hagen, a Democrat, out of step with voters in her tight re-election bid. She supports same-sex marriage while her Republican challenger, state Representative Thom Tillis, opposes it.
The situation is reversed in Colorado, where 61 percent of voters support gay marriage, compared to 33 percent opposition in a Quinnipiac University survey in April.  Senator Mark Udall, a Democrat, campaigned on his support for same-sex marriage earlier this year. He launched a social media campaign – #TakingColoradoBackwards – to highlight the votes his opponent, Representative Cory Gardner, took to ban same-sex marriage. 
A taste of what might face Republicans in the days ahead came Monday morning in Virginia, where incumbent Senator Mark Warner, a Democrat, endorsed same-sex marriage a year ago.
Asked about the issue, Republican challenger Ed Gillespie sounded resigned: "I've always felt that this is a matter for the states to determine," Gillespie said. "Obviously, given the court's ruling, it is the law of the land today."  
Before it's here, it's on the Bloomberg Terminal.
LEARN MORE