Halperin's Daybook
Leon Panetta's new book kicks up some dirt in USA Today.
by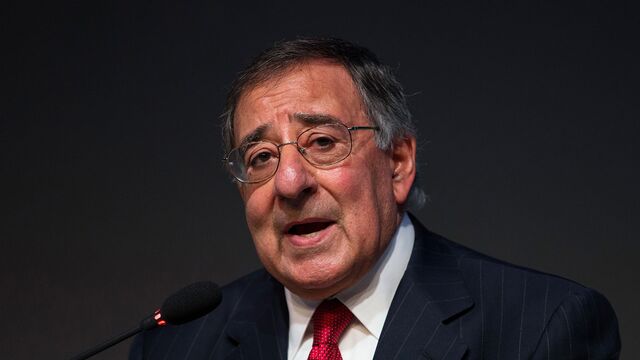 What I'm looking at today (all times Eastern):
It is unclear if the Ebola story will dominate the week or be replaced by something else (remember Israel-Hamas, Crimea, the Islamic State, the Secret Service story, and their sequential dominance of the news cycle?). Barring another case or some other new news on Ebola, the vacuum is there and the news bazaar is open.
Here's one candidate for a big emerging story: Leon Panetta's new book, which is officially out tomorrow but which kicks up some dirt in USA Today. Panetta in an interview seems to take a shot at President Barack Obama, whom he accuses in the book of not using his available leverage to get a status of forces agreement with Iraq before U.S. troops were withdrawn. After saying in the interview that Hillary Clinton would make a great president, Panetta is quoted as saying, "One thing about the Clintons is they want to get it done. When it comes to being president of the United States it's one thing to talk a good game. It's another thing to deliver, to make things happen." Panetta's history as a Democrat and a straight talker who has huge credibility with the establishment and the media makes him a very dangerous critic of the administration, just a month before Election Day.
At this writing, the president has a trio of events today: a pool spray with financial regulators at 11:30 a.m.; another pool spray before an update on Ebola in the Oval Office at 3:05 p.m.; and a DNC finance event at a D.C. restaurant at 5:35 p.m., which is not open to cameras.
Josh Earnest is scheduled to give the White House briefing at 12:30 p.m. Look for questions about Ebola, Biden, and David Axelrod saying on "Meet the Press" that his old boss erred in saying his policies are on the midterm ballot.
Three other big-time Democrats are giving speeches that have a very solid chance of making news:
— Bill Clinton campaigns for the Arkansas Democratic ticket with a noon rally at the University of Central Arkansas in Conway and a 4 p.m. rally at Arkansas State University in Jonesboro. He will talk the owls down from the trees at both events, and likely invoke the concept of messing up a two-car parade at at least one of them. Here's the full Bill Clinton Arkansas schedule, with more events Tuesday.
— Joe Biden, in the midst of both driving an economic message and serially apologizing to America's allies, speaks about the minimum wage at 4 p.m. in Las Vegas.
— Hillary Clinton speaks to a group called Canada 2020 in Ottawa at 12:30 p.m. There's supposed to be some sort of Q&A after her remarks. 
Mitt Romney, Chris Christie, Marco Rubio, Rand Paul, John Kasich, Kelly Ayotte, and Reince Priebus appear at a closed-press, early-evening Republican National Committee fundraiser at the Manhattan home of Jets owner Woody Johnson. There will be a lot of tire-kicking by some of Gotham City's biggest donors, many of whom are still pining for a Jeb Bush candidacy.
The Supreme Court starts its term.
Louisiana Governor Bobby Jindal delivers an address on "Rebuilding American Defense" at the American Enterprise Institute at 11am. The event will be streamed live here.
Democratic Senator Jeanne Shaheen and Republican Scott Brown have their first New Hampshire Senate debate in Conway at noon. Brown has been looking to debate more than Shaheen. The Republican strategy in this race is to rattle Shaheen and get her off her game, and debates are a good place to try that.
There's also a Colorado Senate debate between Democratic Senator Mark Udall and Republican Cory Gardner at 1:30 p.m.
Romney appears as our guest on the first episode of "With All Due Respect," live at 5 p.m. on Bloomberg TV and on all mobile devices and computers at bloombergpolitics.com.
The Nationals try to stave off elimination at 5 p.m. in San Francisco, while either the Dodgers or the Cardinals will go up 2 games to 1 after tonight's 9 p.m. faceoff in St. Louis.
Before it's here, it's on the Bloomberg Terminal.
LEARN MORE