2016 Hopefuls Dominate Today's Political Schedule
Campaigning for candidates and raising money in a midterm election is a prerequisite to running for president.
by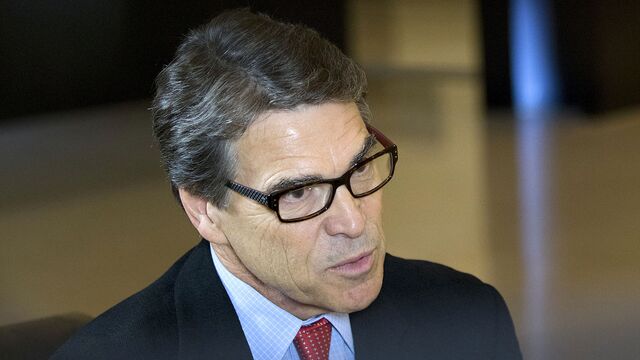 The final month of the 2014 election begins today, and it's really all about the 2016 presidential election. From New Hampshire to Arkansas, prospective candidates or their surrogates are getting behind podiums or working campaign events to raise their profiles and test the waters for the next election.  
Louisiana Republican Governor Bobby Jindal is in Washington today to promote a plan to boost spending on national defense. Governors have little direct influence on defense and foreign policy, and those who schedule speeches on those topics out-of-state call attention to their presidential aspirations.
Texas Governor Rick Perry is in New Hampshire to campaign for the party's nominees for governor and the state's 2nd congressional district. In July, Perry formed a federal political action committee, which is the also the sort of due diligence done by prospective White House candidates.
New Jersey's Chris Christie will campaign in Connecticut for Tom Foley, who's challenging Democratic Governor Dan Malloy in a rematch of their exceptionally close race in 2010. As chairman of the Republican Governors Association, Christie is focused on raising money and expanding the number of Republican governors; the party currently holds 29 of the 50 top state jobs; 36 states are holding elections on Nov. 4.
A New York City fundraiser for the Republican National Committee will draw Christie, Senators Rand Paul of Kentucky and Marco Rubio of Florida, Ohio Governor John Kasich and former Massachusetts Governor Mitt Romney, the 2012 Republican presidential nominee.
Kasich, who ran a perfunctory campaign for president in 2000 as a little-known House member, would attract more speculation about a potential 2016 campaign with a blowout re-election victory in his home state, one of the top electoral college prizes.
Romney will also appear on the inaugural edition of the daily Bloomberg Politics television program, "With All Due Respect."
On the Democratic side, Former Secretary of State Hillary Clinton will be in Ottawa, addressing the Canadian think tank Canada 2020. Bill Clinton, who helped negotiate a free-trade treaty with Canada, will be campaigning in Arkansas, the state he led as governor for a dozen years before his ascension to the White House in 1992. Bill Clinton is trying to provide a boost to Democratic Senator Mark Pryor, who is in a tough re-election campaign.
Vice President Joe Biden is in Las Vegas to promote a hike in the minimum wage. He'll also raise money in Los Angeles on behalf of Democratic Representative Bruce Braley, an Iowa Democrat battling Republican state Senator Joni Ernst for the seat of retiring Democrat Tom Harkin.
Maryland Gov. Martin O'Malley plans to attend fundraisers for Democratic candidates in Massachusetts and Rhode Island.

The upshot: Hard not to stumble on the pack circling to replace President Barack Obama when traveling the trail for next month's midterm elections.
Before it's here, it's on the Bloomberg Terminal.
LEARN MORE