George R.R. Martin Finds a Political Leader He Won't Kill
Tom Udall is raffling a chance to meet the "Game of Thrones" author.
by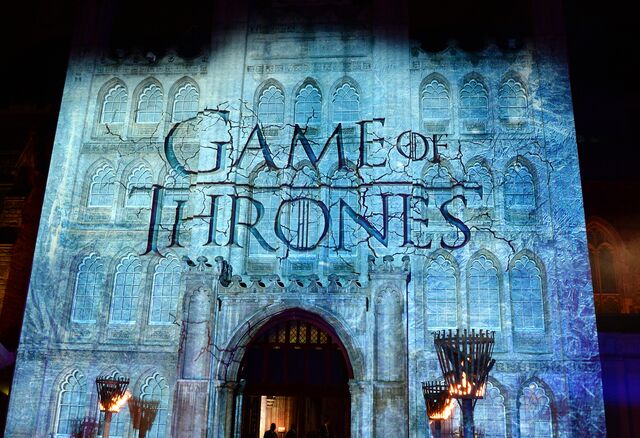 If you're a political leader in author/epic fantasy god George R.R. Martin's Game of Thrones series, odds are you'll wind up dead (much to the chagrin of, well, everyone.)
Turns out if you're a real live politician, who also happens to be a Democrat and from Martin's home state of New Mexico, the author is one heck of an ally to have on your side.
Senator Tom Udall is tapping Martin's popularity (huge in science fiction circles before HBO opted to turn the books into a television series, immeasurably massive worldwide after) to raise cash for his re-election bid. Udall's campaign is dangling a chance to meet Martin (and Udall) at an October 7 "VIP reception" in Martin's "personal theatre."
For $5, according to the fundraising page, you're automatically entered into the raffle.
"All you have to do is pick someone to bring, and be ready to talk politics with Tom and George. And we'll pay for the plane and the hotel!"  
Given that Martin is big time enough to have an official fan club, it seems like a pretty good play for Udall's campaign.
As for Martin, it appears to be a politically astute move on his side, too. Udall's race is rated solidly Democratic by the Cook Political Report.
Nothing like siding with a guaranteed winner, even if polls point to a Democratic winter coming to the Senate next year.
Before it's here, it's on the Bloomberg Terminal.
LEARN MORE