Poll: Americans Open to Ground Troops Against ISIS
As far as the current strategy goes, people aren't optimistic.
by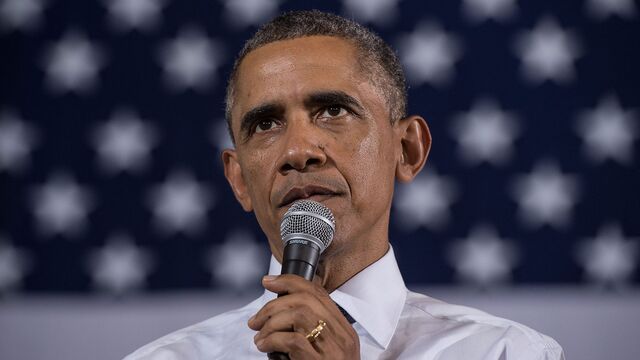 A majority of Americans would be open to sending troops to fight against ISIS if airstrikes aren't enough, according to a new Fox News poll. The poll found that while 78 percent of voters approve of U.S. airstrikes against the Islamic State, 52 percent would favor a boots on the ground approach if the current strategy doesn't work.
And as far as the current strategy goes, people aren't optimistic: only 24 percent of likely voters think airstrikes will be enough, compared to 5 percent who believe we'll need ground troops to defeat ISIS. A majority of Americans — 57 percent — also think U.S. military action against ISIS is not aggressive enough.
The poll also shows that most Americans aren't convinced that President Obama has a clear strategy at all. About two thirds of voters (64 percent) said they didn't believe the administration has "a clear strategy for defeating" ISIS, compared to 26 percent of voters who said they did. In other words, people still haven't forgotten the president's "we don't have a strategy yet" comment.
The poll data is based on 1,049 registered voters interviewed over the phone from Sept. 28 to 30, with a margin of error of plus or minus 3 percent.
Before it's here, it's on the Bloomberg Terminal.
LEARN MORE