How Republicans Celebrated the Worst Day in Obamacare's History
Healthcare.gov: the glitchy gift that keeps on giving.
by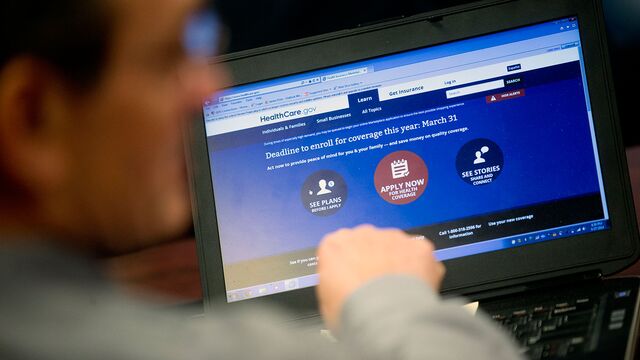 Republicans have finally found something to celebrate about Obamacare: the one-year anniversary of HealthCare.gov's disastrous launch. A year ago, the not-so-grand opening of the Obama administration's greatest technological failure was overshadowed by a government shutdown sparked by the effort to defund it. Having helped keep the government open this year, the GOP spent this Oct. 1 reveling in the site's early struggles and calling for an end to the Affordable Care Act.
Above all else, the anniversary was a great day to be a social media manager for a Republican — the tweets practically wrote themselves. While some lawmakers, like Rep. Renee Elmers of North Carolina, were a little more original...
...the House Republicans' account sent out the following tweet, which served as a template for several lawmakers.
For example, today is the one year anniversary of Obamacare and "the disaster than ensued" ... and "too many have seen skyrocketing premiums & lost plans they liked" ... and "RT if you agree that the party is over" ... and "Not expecting too much for year two…" Meanwhile Missouri Sen. Roy Blunt asked people to "RT" a link to his full statement "if you think we should repeal & replace this flawed law."
The HealthCare.gov anniversary was also a reminder that more insurance plans that don't meet the standards of Obamacare will be cancelled in the coming weeks. A recent report from Morning Consult estimated that 50,000 people will see their plans cancelled before the November midterm election. In Tennessee, it's estimated that 2,000 plans will be cancelled and, in a statement, Sen. Lamar Alexander argued this is "one more reason" to repeal Obamacare. "Today is the first anniversary of the Obamacare exchanges, and this news is one more reason that it should be the last anniversary," he said.
But even with what could be a GOP Senate, the party "must face the reality that this is unlikely to happen anytime soon," doctor and Rep. Michael Burgess (R-Texas) acknowledged in a piece for The Washington Times outlining the usual conservative health care reforms (insurance sales across state lines, expanded health savings accounts and tax deductible premiums). For Burgess, the anniversary was another opportunity to reiterate the tenants of the party's eventual Obamacare replacement. "Repealing it is certainly the ultimate goal," he wrote, "but there are real problems that cannot wait two years to be fixed."
Democrats weren't above commemorating the other major political event of Oct. 1, 2013, as this tweet inspired by modern classic "Turn Down for What?" demonstrated:
But they fell short of finding a Republican poster child to rival "Pajama Boy." 
Before it's here, it's on the Bloomberg Terminal.
LEARN MORE