Candidate Betrayed by Rand Paul Doesn't Hold It Against Him
Jim Rubens, the "liberty" candidate in New Hampshire, understands why Scott Brown got picked over him.
by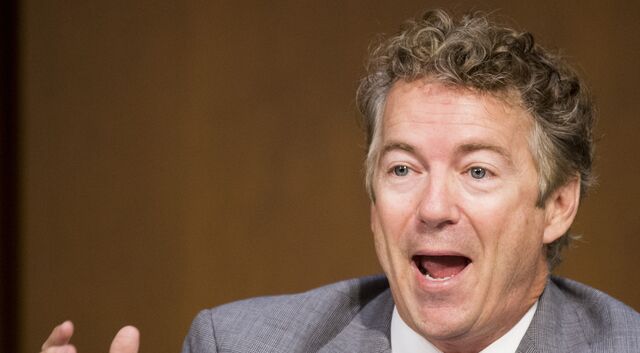 The reader who navigates to the end of Ryan Lizza's massive new piece, "The Revenge of Rand Paul," encounters an anecdote with Godfather overtones. Scott Brown, the recent New Hampshire immigrant who was the favorite to win the state GOP's nomination for U.S. Senate, wanted Paul to endorse him. The liberty wing of the GOP had endorsed former state Senator Jim Rubens over Brown. Rubens had even told Lizza that "whenever someone asks what senators I admire, I always cite Rand Paul."
Lizza explains what happened next:
In the car, Rand told Brown, "We'll do it." But he had one request. Paul's grassroots supporters were uneasy about his evolving positions on key issues. [Paul consigliere Jesse] Benton said, "There's a sub-layer that's a very, very loud minority of supporters, and nothing is ever going to be right unless Rand is on a regular basis standing on the floor of the Senate smashing the establishment." He went on, "They want Ted Cruz on steroids, and that's just not going to work in the long term." With this in mind, Paul asked Brown to keep their deal secret until Brown had defeated Rubens and his other opponents. "We don't want to get any backlash from that," Paul said. "I know you're going to win."
What did Rubens think of that? I called him, he called up the article on his computer, and read the anecdote. Then he explained why he held no grudge.
"If Bob Smith and I had been able to reach an agreement about which one of us should stay in the race, I probably would have been in a position to win," said Rubens.
Smith, a two-term Republican senator who was defeated in a 2002 primary (after a quixotic independent bid for president -- hey, it's New Hampshire) had made the race after telling Rubens that he wouldn't. While Smith entered the race with higher name identification, Rubens won more endorsements, crucially getting the backing of Larry Lessig's anti-corruption Mayday PAC. Rubens surged, but ended up losing by 26.3 points to Brown -- as Smith won 22.8 percent of the vote.
"Senator Paul was being pragmatic," Rubens said. "We know that politics is the art of the possible." Thanks to the crowded primary, Rubens assumed that the "liberty wing" of the party, "which is becoming very potent in New Hampshire," was too divided to marshal resources against Brown.
Would Rubens hold any of this against Paul if he ran for president? "No, I understand politics," he said. "He wants to be elected president, and the chess board is laid out as it's laid out. He controls some of it, but not much of it."
Before it's here, it's on the Bloomberg Terminal.
LEARN MORE