Protesters = Progress, Christie Says
The New Jersey governor and Michigan Governor Rick Snyder are greeted by bullhorns in Detroit.
by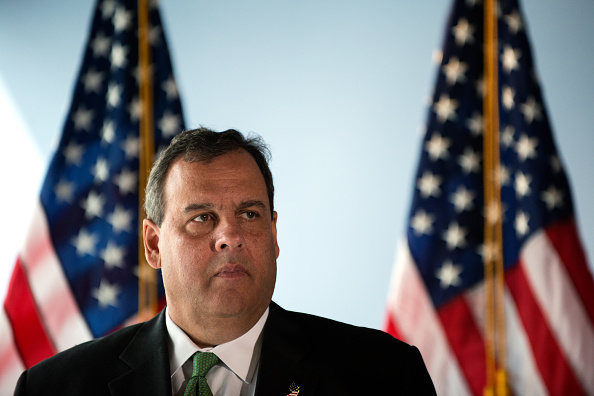 "Snyder Closed Schools, Christie Closed a Bridge," were among the protest signs that greeted New Jersey Governor Chris Christie as he campaigned today in Detroit for his Michigan counterpart Rick Snyder.
The Michigan stop was one of 28 campaign appearances Christie plans in the 38 days before the election.   He's scheduled to be in Camp Hill, Pennsylvania, tonight with Governor Tom Corbett and in Wisconsin and Ohio on Sept. 29 with Governors Scott Walker and John Kasich.
He met with Snyder and a half-dozen young entrepreneurs at a downtown coffee shop, where about 50 protesters across the street with a bullhorn denounced Snyder's policies. Christie, who relishes his image as a happy brawler, praised Snyder, a self-described nerd, as decisive and one reason Detroit's center is bustling with new businesses and residents.
"I love campaigning for candidates who have protesters," said Christie, who is chairman of the Republican Governors Association. "At least it shows they're doing something. Nobody agrees on everything."
Snyder is neck-and-neck with Democratic challenger Mark Schauer, according to recent polls. The former venture capitalist has presented himself as an accountant at heart whose attention to finances has turned Michigan around economically.
"I'm so encouraged by the extraordinary work that Rick has done with the legislature and the private sector here in Michigan," Christie said. "He had a big challenge when he got here four years ago."
Before it's here, it's on the Bloomberg Terminal.
LEARN MORE