About-Face
The Worrisome 'Why' Behind Eli Lilly's Change of Heart
It's finally considering dropping its animal-health unit -- because it may have to.
By
The Worrisome 'Why' Behind Eli Lilly's Change of Heart
It's finally considering dropping its animal-health unit -- because it may have to.
By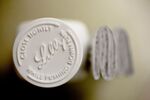 About its animal-health unit Elanco, Eli Lilly & Co. protested too much. 
The drugmaker has repeatedly claimed Elanco was a core part of its business, rebuffing investor calls for a divestiture. But on Tuesday, along with its third-quarter earnings results, Lilly announced it will decide whether to spin off, sell, or keep the unit by mid-2018.
Lilly said the business has grown to the point where it can stand alone and that it wants to "maximize future value." But this change in attitude may also be motivated by a variety of pressures on Lilly's business and share price. 
For one, the company likely feels some pressure to live up to its valuation. It trades at a premium to other large U.S. pharmaceutical companies.
Spinning off or selling Elanco could help by focusing attention on Lilly's more rapidly growing pharmaceutical unit. Elanco's momentum has noticeably waned recently and could weigh on Lilly's earnings growth. 
Lilly has also made cost containment and margin expansion a key part of its growth story; its operating margins are low compared to other large U.S. pharma companies. The company has already announced major job cuts, and splitting from Elanco could be another boost.  
Most importantly, the move could generate billions in cash to invest in the pharma business. The unit is growing, but faces a number of risks. Lilly said on its earnings call that it won't challenge a Sanofi copy of its best-selling medicine, Humalog. Sanofi's competing drug may lead to significant sales and pricing pressure. 
Two other diabetes drugs, Jardiance and Trulicity, are expected to provide the bulk of Lilly's growth over the next few years. But they will face competition from rival medicines, as well as a general pricing pressure afflicting diabetes drugs.
Lilly's most significant recent launches, Taltz and Verzenio, will both have to fight for share in highly competitive markets. A number of its older medicines are set to face increasing generic competition.
Lilly has the cash and debt capacity to make some deals. But the proceeds from an Elanco sale or IPO would widen its M&A aperture substantially
The fact that Lilly's shares fell more than 3 percent in spite of this long-anticipated announcement is telling. But don't read it as a negative review of the move itself -- it's more likely a reaction to the challenges that may be inspiring it. 
To contact the editor responsible for this story:
Mark Gongloff at mgongloff1@bloomberg.net