deals
Can Business Insider Make Money?
Axel Springer has acquired a global digital brand, but the ad-based business model is shaky.
By
Can Business Insider Make Money?
Axel Springer has acquired a global digital brand, but the ad-based business model is shaky.
By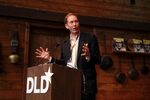 Business Insider's acquisition by Germany's biggest publisher, Axel Springer, could mark the redemption of disgraced stock analyst Henry Blodget, or his revenge. 
Blodget's story has become emblematic of the excesses of the dot-com bubble: as a Merrill Lynch analyst, he relentlessly promoted tech shares, even as he described those stocks as "dogs" in personal e-mails. He was charged with securities fraud, and in a settlement, was banned from the securities industry, paid a $2 million fine and returned $2 million in profit. Blodget always has insisted that he was sincere in his analysis, saying that he invested his own money in some of the stocks, too, and lost most of it when the bubble burst. Nonetheless, he was mocked and vilified. He  was a central protagonist of "Blood on the Street: The Sensational Inside Story of How Wall Street Analysts Duped a Generation of Investors,"a book on the scandal by Charles Gasparino.
Blodget switched to business journalism and ended up as chief executive and editor of Business Insider. From the beginning, in 2009, the site specialized in clickbait headlines, but it quickly acquired an audience by aggregating business news and selecting the most important stories. Venture investors, led by Amazon.com founder Jeff Bezos, soon took an interest. Axel Springer acquired 7 percent of the company during one of Business Insider's seven financing rounds that raised $55.6 million. The German publisher later expanded its stake to 9 percent.
Springer, a venerable Berlin company best known as the publisher of Bild, Germany's biggest tabloid, is the exact opposite of Business Insider. It's a legacy business with a golden high-rise headquarters and a stable of print publications that are household names in Germany. It has been trying for years to transform itself into a digital, international company. (Full disclosure: I worked for Springer in 2003-2004, when the company entered Russia). The transformation largely has succeeded: Only slightly more than half of Springer's revenue now comes from Germany, and in the first half of this year, digital media accounted for 62 percent of that revenue and for 75 percent of earnings before interest, tax and depreciation. 
The legacy business, with its shrinking circulation and advertising revenue, is increasingly becoming a drag. The company has almost quadrupled its debt since 2010, to 1.3 billion euros ($1.46 billion), to pay for its digital transition, and it has prevented revenue from slipping, but it has not built or acquired a real flagship for the new era.
Earlier this year, Springer pursued the Financial Times. But Japan's Nikkei, also looking for a global flagship, outbid it, paying $1.3 billion in cash. It wouldn't have been easy for Springer, with a 5 billion euro market cap, to raise that kind of money. 
So Chief Executive Mathias Doepfner called Blodget, who said on an analyst call Tuesday that he hadn't been looking to sell, though he had suggested in the past that the company would eventually either grow through acquisitions or be acquired.
In a way, Business Insider was an even better target for Springer than the FT. It's exclusively digital, with a younger audience than other business media: 60 percent of its traffic comes from mobile devices and 39 percent from social networks. Axel Springer said it would buy 88 percent of Business Insider, bringing its stake to about 97 percent, for $343 million.
The deal sends a powerful message about Axel Springer's ambitions. The company said Tuesday that the acquisition puts it in sixth place among international publishers by audience reach -- a feat made possible by Business Insider's 76 million unique visitors per month. Doepfner called the purchase Springer's biggest step into the English-speaking world.
As a business proposition, the benefits of the acquisition are less clear. Springer's chief financial officer, Julian Deutz, said Tuesday that Business Insider would have been profitable this year had it not invested in global expansion and two new sites, Tech Insider and simply Insider, a general interest offering. In 2016, Springer projects Business Insider's valuation to equal six times revenue, and break-even is only expected in 2018. 
The German company reports the results of the U.S. site among its "Paid Models" assets, so called because they include titles that have paying subscribers --- such as Bild. About half of that segment's revenue comes from subscriptions. Business Insider, though, makes almost all of its money from advertising -- that's what makes it vastly different from the FT with its 720,000 digital subscribers. Business Insider is essentially a traffic reseller, producing lots of stories with catchy headlines and selling advertisers on the eyeballs they collect.
Internet advertising is overdue for a reappraisal. It's not clear what advertisers are buying, who gets to see the ads -- bots or real people -- or whether they help sell anything. Like other ad-financed websites, Business Insider has bet heavily on video ads. The site can claim these have reached a consumer even when an annoyed user clicks away two seconds into a clip. Advertising, of course, supports major players such as Google and Facebook, but I doubt it can be a sustainable business model in the long term. As traditional publishers such as Springer know, a content-based publication needs subscription revenue, not just ad sales. At the moment, it's hard to imagine who would pay to subscribe to Business Insider (with the possible exception of its tiny offshoot that sells original analytical reports): The site has such a huge audience because it distributes for free the stories for which other business publications -- which usually do more of their own reporting -- want to be paid.
Blodget has shown he could build and sell a tech company, which should be a satisfying comeback from his exile from Wall Street. Yet Axel Springer may have acquired a company with some of the characteristics of the dot-com "dogs" Blodget once pitched. Eventually, the German publisher may need to invest more money in Business Insider to turn it into a convincing flagship.
To contact the author of this story:
Leonid Bershidsky at lbershidsky@bloomberg.net
To contact the editor responsible for this story:
Max Berley at mberley@bloomberg.net