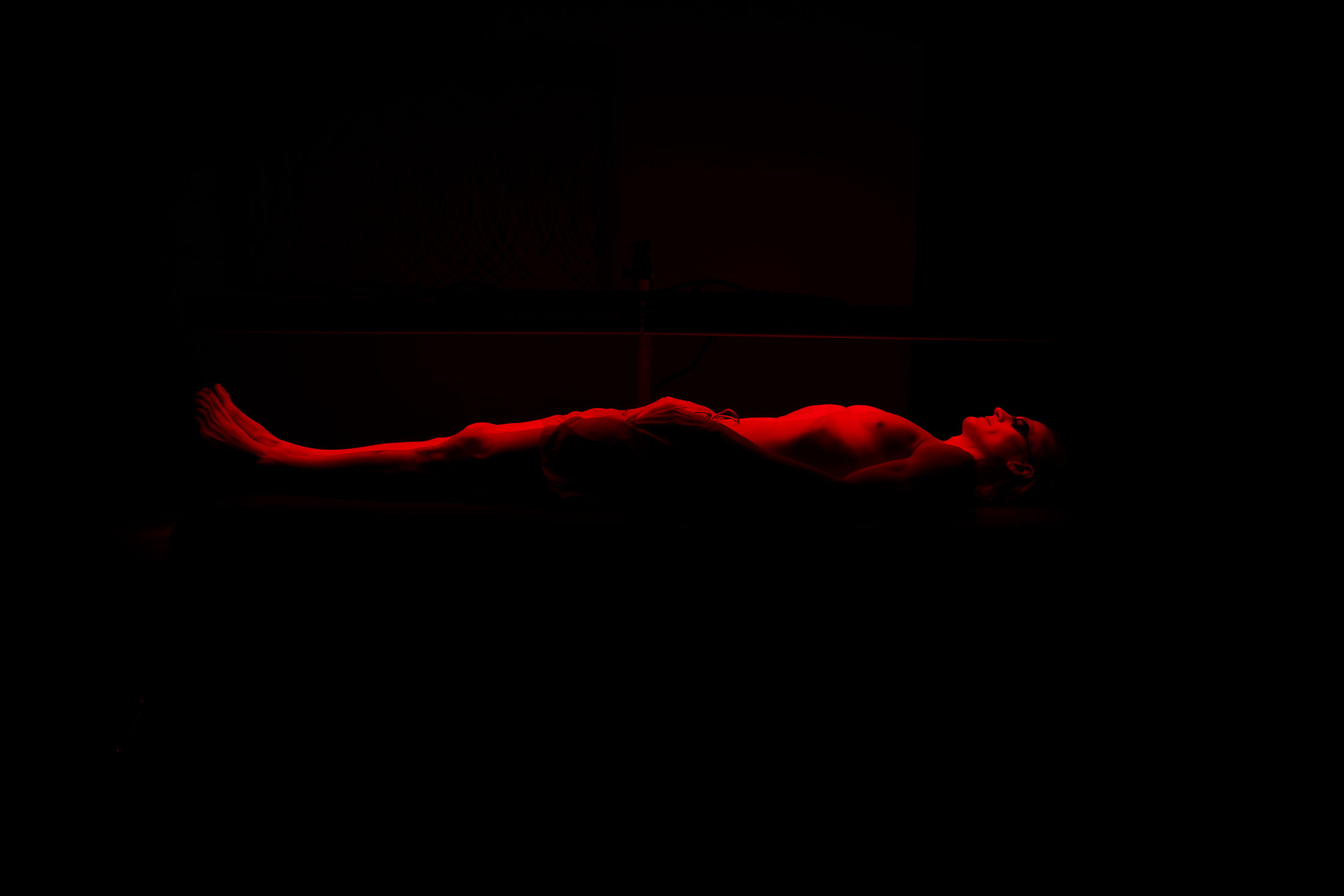 How to Be 18 Years Old Again for Only $2 Million a Year
Middle-aged tech centimillionaire Bryan Johnson and his team of 30 doctors say they have a plan to reboot his body.
Novak Djokovic, age 35, sometimes hangs out in a pressurized egg to enrich his blood with oxygen and gives pep talks to glasses of water, hoping to purify them with positive thinking before he drinks them. Tom Brady, 45, evangelizes supposedly age-defying supplements, hydration powders and pliability spheres. LeBron James, 38, is said to spend $1.5 million a year on his body to keep Father Time at bay. While most of their contemporaries have retired, all three of these elite athletes remain marvels of fitness. But in the field of modern health science, they're amateurs compared to Bryan Johnson.
Johnson, 45, is an ultrawealthy software entrepreneur who has more than 30 doctors and health experts monitoring his every bodily function. The team, led by 29-year-old regenerative medicine physician Oliver Zolman, has committed to help reverse the aging process in every one of Johnson's organs. Zolman and Johnson obsessively read the scientific literature on aging and longevity and use Johnson as a guinea pig for the most promising treatments, tracking the results every way they know how. Getting the program up and running required an investment of several million dollars, including the costs of a medical suite at Johnson's home in Venice, California. This year, he's on track to spend at least $2 million on his body. He wants to have the brain, heart, lungs, liver, kidneys, tendons, teeth, skin, hair, bladder, penis and rectum of an 18-year-old.