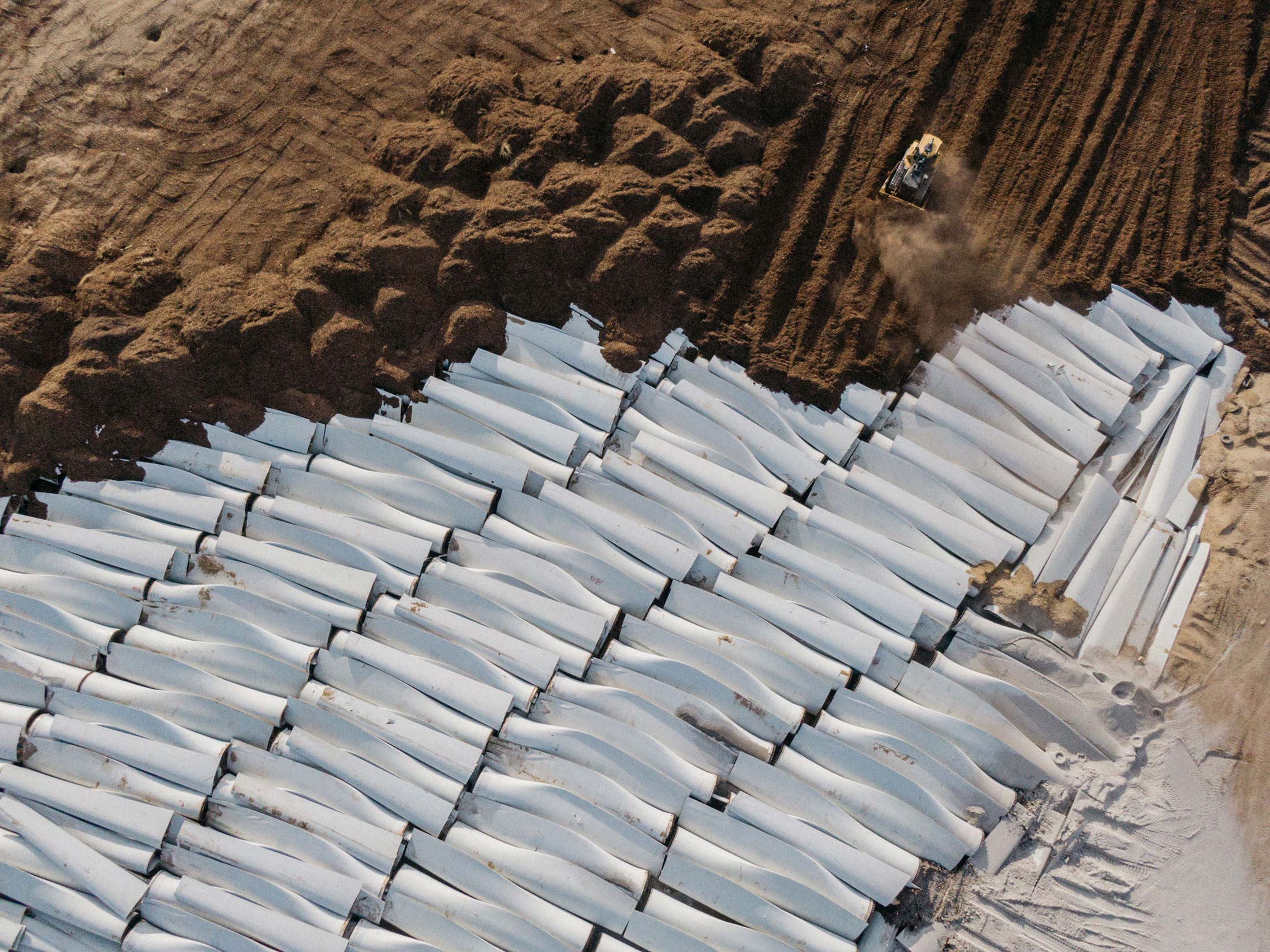 Wind Turbine Blades Can't Be Recycled, So They're Piling Up in Landfills
Companies are searching for ways to deal with the tens of thousands of blades that have reached the end of their lives.
A wind turbine's blades can be longer than a Boeing 747 wing, so at the end of their lifespan they can't just be hauled away. First, you need to saw through the lissome fiberglass using a diamond-encrusted industrial saw to create three pieces small enough to be strapped to a tractor-trailer.
The municipal landfill in Casper, Wyoming, is the final resting place of 870 blades whose days making renewable energy have come to end. The severed fragments look like bleached whale bones nestled against one another.