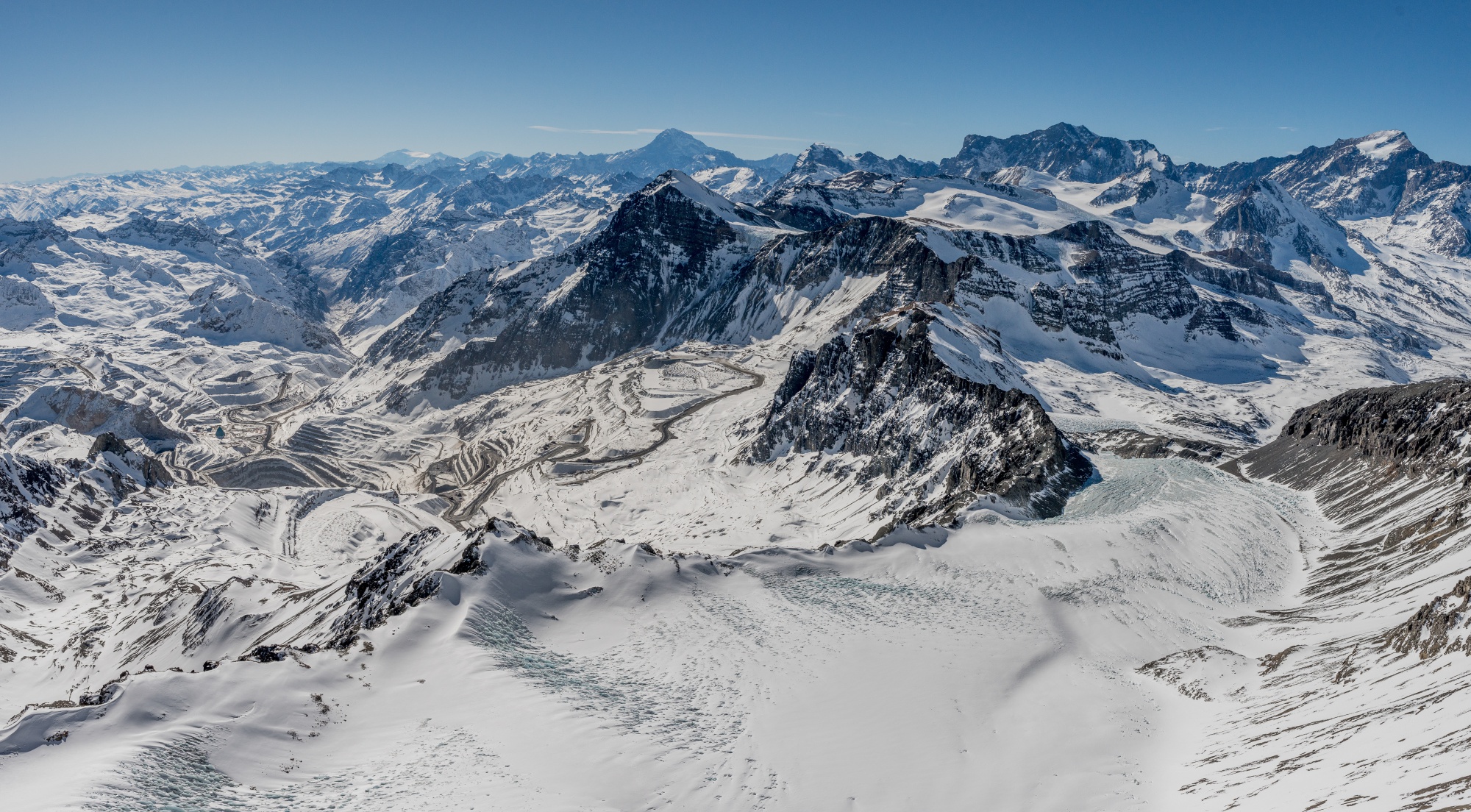 South America's Glaciers May Have a Bigger Problem Than Climate Change
Massive layers of ice cover some of the continent's rich copper deposits. Uncovering those minerals threatens to hasten their demise.
Government geologist Gino Casassa steps down from the helicopter and looks around in dismay.
Casassa is standing at the foot of a glacier, 4,200 meters (13,800 feet) above sea level. The sky over the Andes is a deep blue, but something is not right: It's July—mid-winter in South America—and yet it's mild for the time of year, above 0 degrees Centigrade. He takes off his orange ski jacket and walks on the bare rock.