Flight of the Brexit Bankers
Where in Europe will they go? If London loses its luster, Dublin and Frankfurt look like winners, but places like Warsaw—yes, Warsaw—stand to gain, too.
After the British stiff-armed Europe this summer, sterling plummeted, London-traded shares quavered, consumer confidence took a dive, and businesses shelved expansion plans. But within a few weeks, Britons saw that the shops were still open, the Tube was running, and the fish and chips remained as crisp as before the June 23 vote.
So, is that it? Has Britain endured all the pain it's likely to feel over its vote to leave the European Union? Probably not. The repercussions will echo through the City of London's glass canyons and walnut-paneled boardrooms for years. London, a trading center since Roman times that's become the world capital of foreign exchange trading and the No. 1 international banking center, has a lot to lose. Consulting, financial, insurance, legal, and related services account for 12 percent of the U.K.'s gross domestic product. They pay more in taxes than any other sector and support an estimated 2.2 million British jobs.

While it's unlikely we'll soon see thousands of bankers camped out at Heathrow, it's a safe bet the City will suffer from Brexit while other European cities benefit. Who loses, who wins—this will depend on the deal the British government ultimately makes with the EU. "There's no one-size-fits-all with Brexit," says Susan Dargan, head of State Street Global Services Offshore in Dublin. "You're going to see activity spread out to cities across Europe."
All right, but where exactly?

Hubertus Väth went to bed on June 23 expecting Britain to remain in the EU. Jolted awake by the unexpected news, the head of the Frankfurt Main Finance trade group was at his desk before 7 a.m. honing a message to London bankers: Frankfurt wants you. Two hours later, his team had launched a Twitter campaign and a website touting the city's glories. "We think we'll get the biggest chunk of jobs from London," Väth says in his office, a bright space with sweeping views of the European Central Bank's new tower across the Main River. "It's our prize to lose."
There was no dancing in Germany's Straßen after the vote—Brexit could spell broader economic trouble, since Britain is the country's No. 3 trading partner—but Väth optimistically predicts that as many as 10,000 jobs could move from London to Frankfurt over the next five years. Some of these positions may have once been located here anyway; Frankfurt's financial sector has shrunk in the decade and a half since the introduction of the euro (a vigorous market for foreign exchange, once centered on the deutsche mark, largely shifted to London).
There are about 200 banks in Frankfurt and about 60,000 people employed in finance; an influx would give a significant lift to the economy, says Uwe Becker, the deputy mayor and treasurer. "London will still be London, but Frankfurt will grow in its role in European finance," he says over coffee in the Altes Rathaus, a neo-baroque confection on Paulsplatz in the city center.
Frankfurt's key attraction is simple: It's an established financial capital at the heart of Europe's biggest economy. It's home to the ECB and a clutch of agencies regulating insurance and German banking. It hopes to become the new headquarters of the European Banking Authority, the EU regulator now based in London. And Frankfurt's Deutsche Börse, Europe's biggest exchange operator, is in the process of buying London Stock Exchange Group. Liquid assets denominated in euros could gravitate to Frankfurt, says Stefan Winter, chairman of the Association of Foreign Banks, who moved back from London two decades ago. "Whatever poses a risk to financial stability in the euro states will be supervised here," Winter says.
The biggest moves are likely to come in clearing, the business of holding collateral for traders to protect both sides against losses or potential default until a transaction is settled. London's clearinghouses handle about 70 percent of euro-denominated derivatives trading, valued at more than €500 billion ($560 billion) a day, and the ECB might decide that's too much risk to have outside its regulatory purview. And American and Asian financial institutions might also shift away from London, preferring to keep their European operations based inside the EU. To that end, Frankfurt's investment promotion agencies are adding employees and have dispatched trade missions to Seoul, Tokyo, and elsewhere in Asia to preach the German city's advantages.
The downside? Germany's restrictive labor laws won't win many friends among employers, and the country's high taxes will be a turnoff for their workers. Also, Frankfurt is small—its population is less than a tenth of London's—with a reputation for being overly buttoned-down, provincial, and, well, kind of boring. "In London there's an attitude of, 'Frankfurt, ugh,' " says Florian Sommer, a portfolio manager at Union Investment who moved to the city from London a decade ago. "That image exists for a reason, but when people get here, they really enjoy it."
Carsten Brzeski, chief economist for ING Germany, who moved to Frankfurt two years ago after 15 years abroad, says the city is, in the end, a village. While he's settled in and enjoys the homey, bike-to-work vibe, "I was shocked by the closed minds of some of the people I've met here," the Berlin native says. "For them, the world stops at the German border."
But it's hard to beat the rent. James Swinnerton, a data analyst with 360T, an online foreign exchange trading platform owned by Deutsche Börse, moved to Frankfurt five years ago. He pays less for an 800-square-foot apartment with a balcony than he did for a small room in a shared flat in London.
The city has also spruced itself up considerably. The area around the main train station, once a derelict zone of junkies and prostitutes, has been reinvigorated with the arrival of bars such as Plank and hotels like the 25hours, where the roof deck pulses with techno music on warm summer nights. Similarly, the once-industrial riverfront has become a 2-mile-long park with cafes, bars, and restaurants, as well as events such as an annual festival in August when the dozen or so museums along the quays keep their doors open late into the night.
Then there's the transportation. Subways, streetcars, and buses, not to mention the ease of biking and walking, make 15-minute commutes the norm. And while the ability to leave a place isn't necessarily the best recommendation for living there, the Frankfurt Airport—15 to 20 minutes by train or taxi from the financial district—is arguably Europe's most convenient and vies with Charles de Gaulle in Paris as the Continent's busiest in terms of passenger traffic. Says Hilmar Kopper, Deutsche Bank's chief executive officer from 1989 to 1997: "Frankfurt is a city of easy connections."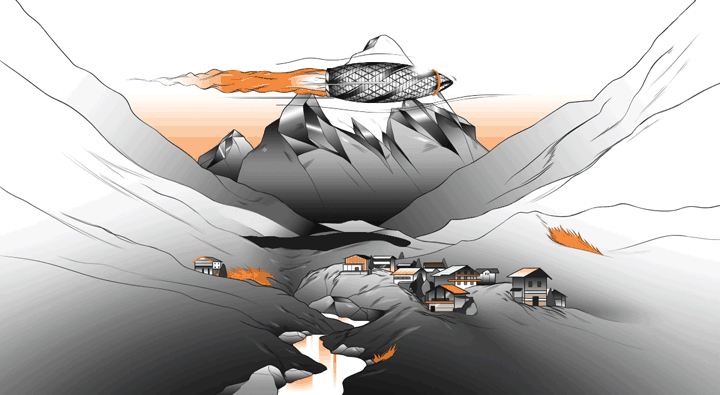 On a good day, you can make it from London's financial district to central Dublin via Tube and plane in just over three hours. And English is spoken through the entire journey (even if on arrival there are plenty of signs saying "Fáilte Roimh Dublin," Gaelic for "Welcome to Dublin").
That, in a nutshell, explains Dublin's appeal in a post-Brexit financial world. Plus, it has a legal system based on the same common-law principles as those of Britain and the U.S. In short, for ex-Londoners, the Irish capital will feel … familiar. The Brits, after all, had a big hand in building the place—the Georgian houses and monumental government buildings would fit comfortably in most U.K. cities. "We're going to be the only English-speaking country in the EU, and that counts for something," Eoghan Murphy, the minister of state for financial services, says over coffee at Alto Vetro on Grand Canal Quay. "For new arrivals, it's not going to be too different to what you've got in London."
Dublin's attraction is easy to see. With 1.8 million people in the city and suburbs, it's less than a fifth the size of London. It has scads of good pubs and restaurants (four with Michelin stars), miles of beaches and waterfront, and a hinterland of small mountains a short drive from the center that are popular with hikers and cyclists. For anyone coming from London, commuting will feel dreamy. It's not unusual for people working in finance in Dublin to walk to work, and it's tough to find anyone with a commute that exceeds 30 minutes.
Ireland is home to about 500 international finance companies, ranging from giants such as Morgan Stanley and Citigroup to startups with a handful of employees. The sector employs about 35,000 people, most of them in back-office functions such as compliance, settlements, and trade support.
Lately, though, better-paid jobs have been arriving. Credit Suisse moved a trading floor to Dublin this year, and Boston-based State Street has almost 100 asset managers in the city. And the internet sector is thriving—the likes of Facebook, Google, and LinkedIn employ thousands in the Silicon Docks area along the River Liffey—spawning smaller financial technology startups such as online money transfer service CurrencyFair and internet fraud buster Trustev. "The growth of tech over the past few years has proven that you can get these bright young people to see Dublin as an attractive place," says Dargan, the State Street Global Services Offshore chief.
The thorniest problem for finance companies is filling jobs. While IDA Ireland, the national investment promotion agency, estimates the cost per employee is 30 percent to 40 percent lower than in London, it can be difficult to find people with the right skills for high-level positions because the market is so much smaller. "In certain areas of finance, the labor pool isn't as deep here," says Kieran Donoghue, IDA's head of international services.
Another potential brake on a rapid shift to Dublin is real estate. Commercial vacancies in the city center are approaching zero, according to broker Savills, and rents are climbing. Simon Betty, retail director at shopping-center developer Hammerson Ireland, says he's been looking for office space since he moved to Dublin from London last winter and hasn't found anything. "We're in the property industry, so if we can't find a place, who can?" he asks over martinis at Sophie's, a rooftop bar with views across the gray roofs of the city's south side.
Getting a place to live may be even tougher. After the bust in 2008, housing prices plunged more than 60 percent and developers collapsed by the dozen. For several years there was virtually no construction, and the pace of building is only about half of what's needed to keep up with population growth, helping push home values up sharply since they bottomed out in 2012, according to real estate broker DNG. "We've undershot demand for too many years," says John McCartney, a Savills economist in Dublin.
Even so, housing is much cheaper than in London. When he moved back to his hometown last year, Jason Molins sold his six-bedroom house in the London suburb of Bushey and bought a similar place in Dundrum, on Dublin's south side. The price: about half of what he got for his London home. Plus, he's a 10-minute drive from the office rather than 50 minutes away on the Tube. "I start work an hour earlier, but I get out of bed at the same time," says Molins, a former captain of the Irish national cricket team and now an equity analyst at Dublin brokerage Goodbody.
Here's the rub with all those great beaches and mountain roads for biking: Bring a poncho. "You can say that London has better weather," sighs Hayden Jones, CEO of NBC Global Finance, a subsidiary of the National Bank of Canada. Any place where the weather is worse than London is grim indeed. So in addition to "fáilte roimh Dublin," new arrivals might want to brush up on at least one other Gaelic phrase: "Tá sé ag cur báistí arís"—it's raining again.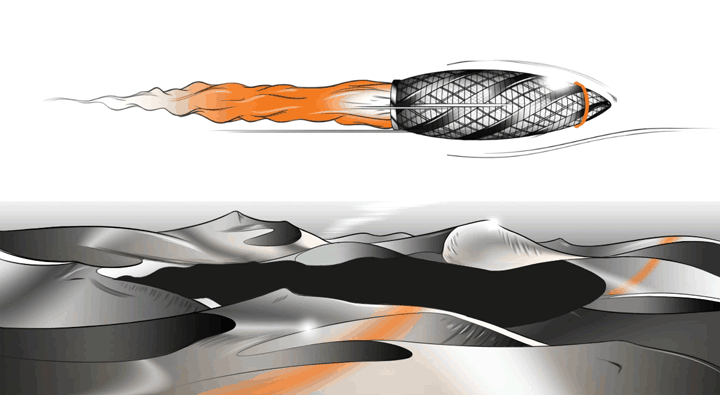 Tree-lined canals, bikes, and—yes—even its tolerance for marijuana make Amsterdam an attractive spot for expats. It's an easygoing place, just about everyone speaks English, and the city's international airport, Schiphol, has connections to almost anywhere you'd want to fly. Because of favorable tax provisions, hundreds of multinationals have offices there, and the country has three banks with global reach as well as some of the world's biggest pension funds. That could attract jobs in asset management, clearing, and higher-level trading. The downside is that despite being a cradle of capitalism—the first company to sell shares to the public was in Amsterdam—some Dutch are getting kind of tired of it all. After the financial crisis almost laid low the centuries-old ABN Amro, the Netherlands introduced rules limiting bonuses at banks and insurers to 20 percent of annual salaries.
Luxembourg already punches way above its weight in finance, with hundreds of foreign banks, including Deutsche Bank, HSBC, and JPMorgan Chase, locating asset managers, fund administrators, and private bankers there. While the industry grew out of laws ensuring bank secrecy and a tolerance for multinationals' tax-avoidance strategies, the country's early adoption of EU laws and rules for "passporting," or the license to sell securities across national borders, has swelled assets in investment funds to €3.5 trillion, from €1.6 trillion in 2008. Then again, the city is tiny, with just more than 100,000 residents. It also has a reputation for being a bit stiff, something bankers accustomed to late nights in Soho or Shoreditch may not find particularly appealing.
Ah, Paris. Savory, sensual, and sexy. Long a counterweight to London's preeminence among European capitals, it's the kind of place where stressed-out bankers like to go for a break. But will they want to do business there? The French think so and are wooing escapees from clearing while building on the city's derivative-trading and insurance businesses. Paris may have Société Générale and BNP Paribas, but it remains a shadow of what it was in the 1990s, when it was up there with Frankfurt in the race to be Europe's No. 2 financial center. Today its biggest obstacles could be restraints designed to rein in nasty "Anglo-Saxon" business mores. A 35-hour workweek stifles productivity; Byzantine rules make it hard to fire even underperforming employees; and Europe's stiffest overall rate of taxation, including punishingly high taxes on the rich, may turn off more than a few suits.
As home to Italy's two largest banks and the country's stock exchange—not to mention top-shelf fashion boutiques and really awesome prosecco, prosciutto, and Parmigiano—Milan scores well in terms of both business and lifestyle. Prime Minister Matteo Renzi is proposing €1.5 billion in infrastructure spending to make Milan more attractive to business, and he's considering a tax-free enterprise zone. But Italy's bureaucratic culture is a disincentive to many companies, and the country will have to improve its lousy reputation for corruption and lack of transparency if it's going to win many Brexit refugees.
With Poles recently surpassing Indians as the largest national immigrant group in the U.K., they came to symbolize, however unfairly, the rush of change that unsettled Britons and helped bring about Brexit. So it's ironic that Warsaw could benefit from the shift. Foreigners control about 60 percent of the assets in the Polish financial sector, and the country is home to back-office operations for BNP Paribas, Goldman Sachs, and UBS. But Poland remains outside the euro zone, and much of Warsaw still looks like the Soviet bloc capital it once was. Any jobs that come Warsaw's way are likely to be in back-office functions such as tech and accounting. Polish officials, like those in other would-be Little Londons, say that's just fine with them. "Foreign investors often go step by step," says Bartlomiej Pawlak, acting chief of the government agency that promotes investment in the country. "And often back-office is followed by mid-office and other services."
Rocks is a Bloomberg News editor in Berlin. Hirsch was a news intern in Frankfurt. With assistance from Giles Broom, Nicholas Comfort, Angela Cullen, Mark Deen, Dara Doyle, Tommaso Ebhardt, Peter Flanagan, Carolynn Look, Wojciech Moskwa, Celeste Perri, Sonia Sirletti, and Marek Strzelecki.