Hasselblad X1D Review: Hands-On With a $9,000 Medium-Format Camera
Photographer Keith E. Morrison cycled through New York, testing a demo version of the new $8,995 offering from Hasselblad. Here are his thoughts on the camera—and the photos he made.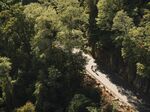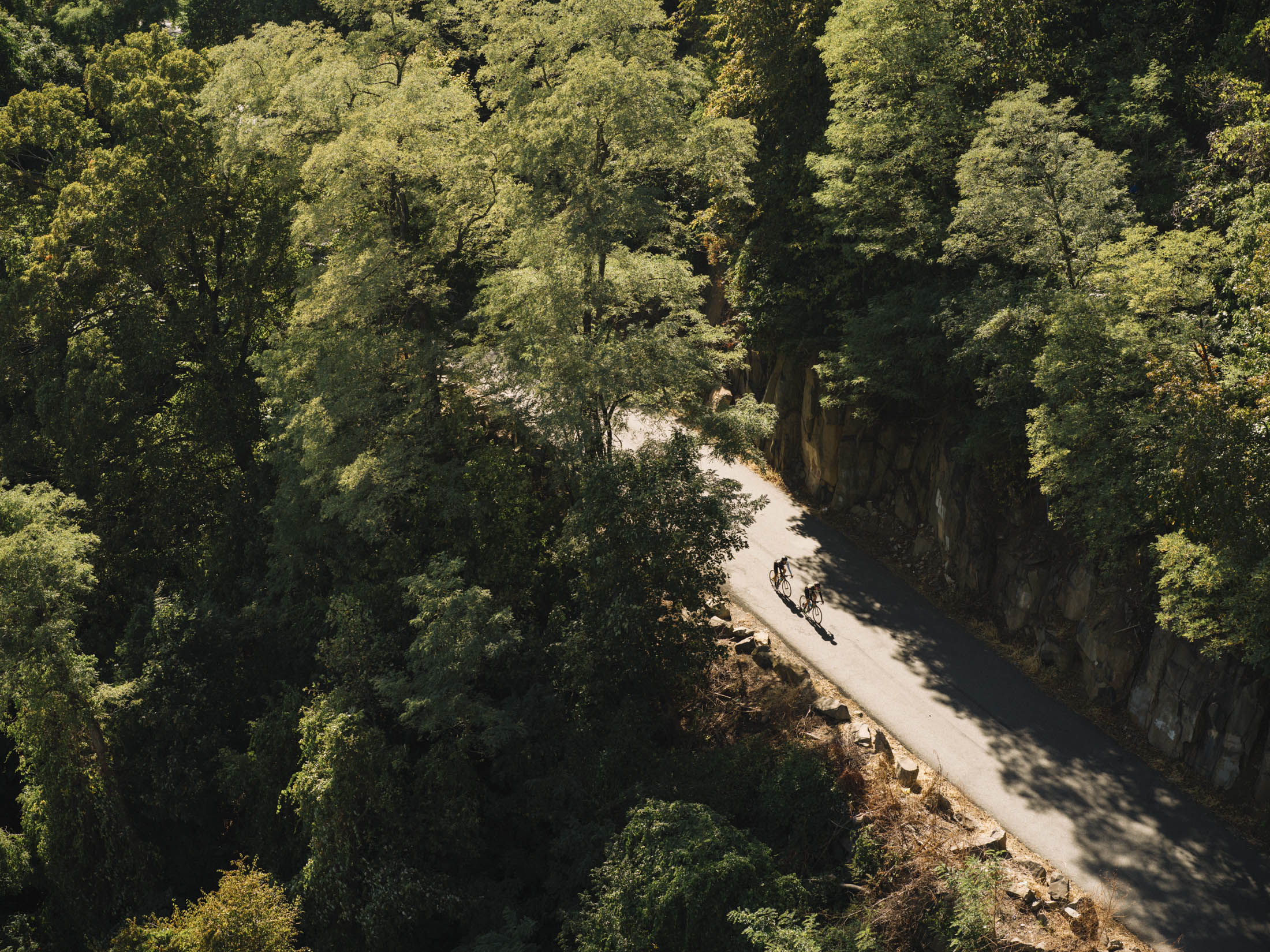 While I often shoot with an array of cameras, for some time now my personal favorite has been the Mamiya 7 (a medium-format rangefinder that uses film). Its compactness makes it possible to spend a day capturing high-resolution images without breaking your back—unlike some of its larger counterparts such as the RZ67 or Pentax 6x7. For that reason alone, when I was offered the opportunity to test drive the new Hasselblad X1D—equipped with the $2,695 Hasselblad XCD 90-millimeter f/3.2 lens—I could not refuse. When I got it in my hands, I couldn't honestly believe something this slim was powered by a 50MP CMOS sensor. But after removing the lens and staring eye-to-eye with the beast itself, I knew that this was indeed the real deal.

At a first glance, the minimalist, sleek camera looks simply stunning and holds true to what you would expect from the Hassleblad team. Its series of hard lines, minimal controls, and the beefy grip are all pleasing to the eye and easy to get used to. Admittedly, due to the build of the lens, the camera did seem a bit front-heavy—but not like hand-holding a 70-200mm lens on your DSLR for an afternoon; the weight was more than manageable. It served as a reminder of the power in my hands.

Touchscreen and Sound
I should note right away that we had a demo version—not the production version that buyers will be getting in the coming weeks. There were some bugs in the X1D I was shooting with, and this was to be expected.
I fired up the power button, waited just a moment, and was ready to go. The touchscreen menus are fantastic, easy to navigate and understand. Even in my own Canon 1DX, I often forget where I'm attempting to find a functionality due to the massive amounts of sections and subsections. After about five minutes of playing, I felt ready to start shooting. (When I did, I must admit I was hoping to somehow hear a shutter sound like the lovely plunge of a Hasselblad 500CM. The X1D supplies a clean digital sound instead, which was perfectly fine.)
The first images I took looked sharp in the LCD screen on the back of the camera, but I couldn't tell how sharp until I got back to my computer at the end of the day.

Autofocus
I decided to first tackle the autofocus function because I was going to spend the day biking around New York and shooting different scenes. Often, I'd have to be quick. I had two fellow cyclists with me, so periodically I'd belt up the road a ways and then wait to shoot them as they came by. I pointed the lens up and half-pressed the shutter to initiate the autofocus drive and almost immediately was met with a light buzz. In less than a second I was locked in (as confirmed by the now green AF point in the center of the electronic viewfinder). The response time of the drive was rather quick and the focus accurate.

But I wanted to see how it would hold up to something in motion, so we continued on our way to the West Side Highway. Underneath the road, I asked the guys to pick it up a notch for some interval workouts. I dismounted my bike and positioned myself against the barrier, waiting for them. When they passed, I'd press down on the shutter.
I liked the shots, but it felt like the perfect moment was playing hard to get. I decided to change up the composition, and this is where I encountered the first hurdle: The camera, currently, is equipped only with one autofocus point smack dab in the center of the frame. So shooting action where it's difficult to pre-focus exactly where you need is a challenge. The only solution I saw in that moment was to take a few steps back, shoot wide, and rely on the robust file size to allow for a variety of cropping options in post. I had attempted to use the live view to pre-focus, but it was not an easy feat with subjects that would be moving at unpredictable speeds.  

Light
As light changed, I adjusted the settings based off the internal light meter, which works stupendously. The camera handled beautifully in an array of settings—none of which, outside of darkness, proved to be of much difficulty for the autofocus drive.
We pushed on northward in hopes of capturing some more open scenery to see how the camera and lens combo fared when shooting broad landscapes. Along the way, I focused on subjects near and far; without fail again, the autofocus delivered. I was happy, and after only an hour or so of having it in my hands, the camera began to feel comfortable. As we made a turn onto the waterfront, we ran into some other friends, and I shot the group at a nearby construction site. These were some of my favorite pictures of the day. (Here the metering mode was kept on Centre-Weighted, as all of the images shot were focused on from the central autofocus point.)

At night, I moved the camera to a tripod as I found it difficult to master focus when zoomed in on Live View. I mounted the camera, adjusted the self-timer, and focused manually, which worked great. The LCD screen was bright throughout the day, but here it was essential. Had I relied strictly on the eyepiece, I probably would have screwed up on several occasions unless I had been shooting at f/22.
If you are shooting long exposures, a little countdown clock will appear on the screen. It may go to sleep after a few moments to save battery life, but it will flicker back to life to let you know how much time is remaining for the exposure. It wasn't necessary but I though it was a convenient feature.

ISO Range 
The ISO rating for the camera is 100 to 25600. Admittedly, I found myself sitting around 400-800 for the better part of the tests. There were instances where I fluctuated outside that range, but most of the settings were consistent. 

Battery Life and Heat
The one main downside to the camera, in my mind, is the battery life. I was using it over the course of two days, but after just a few hours of shooting—only around 280 frames—the low-battery indicator displayed proudly on the screen. I had been told that one full charge should last around 300 frames, which turned out to be pretty much exactly right. While the charger for the battery is quite portable, sometimes it can be difficult to find a socket to charge while you are out in the field. I pressed my luck and shot until the LCD screen faded to black, then went home. In total the battery took about an hour and some change to charge, which isn't terrible; but if you're in a rush for that golden afternoon light, it can certainly feel like a few minutes too many. For that reason alone, I'd recommend stocking up on several spares to get you through the day.
It was warm on the day we were shooting, but certainly not hot. While in operation, the camera did emit a noticeable amount of heat. It wasn't uncomfortable in any way, but you could tell that the camera was working hard. It wasn't until I loaded the files to a computer that I maybe understood why.

Dynamic Range and Sharpness
To be honest, I hesitated to click open the thumbnails on my Macbook Pro later that evening, once I'd downloaded them all. Why? Because  I had just finished paying off the last bit of some recent personal gear purchases, and I did not want to feel compelled to buy something new. So it was with slight reluctance that I clicked to zoom in at 100 percent. Once I did, I was absolutely floored. My jaw actually dropped, as if in a movie. All my past experiences with Hasselblad have left me pleasantly awed, but this was something else. 
The colors were extremely accurate, even though I left the white balance at auto for most of the day. (Just one less thing to worry about.) They were perhaps a bit softer than what I remembered from real life, but there was plenty of latitude to be able to amp them up in post. Of all the digital cameras I've had the privilege of shooting with, this by far emulates the feel of film best. In that alone, I was a very happy photographer.

I'd shot in a variety of settings to really test the dynamic range of the file; underexposing heavily and bringing up; shooting in darkness with a hint of intense light; and so on. Through all of the scenarios, the files held flawlessly. Not once did I see an increase in noise, a loss of detail, or any other degradation of quality. 
The sharpness of the frames is the standout. Often I feel as though images have this artificial sharpness to them that takes away from the scene itself; however with the 90mm lens, the photographs had a painterly quality that gave every frame such a unique feeling it was hard to not get attached to each and every file.

Overall Thoughts
For your general photo enthusiast, the price tag still may put the camera out of reach. But for any pro who shoots an array of subject matter, this may be a worthy long-term investment to make. My Mamiya 7 could officially have some competition for the title of favorite camera if AF points were expanded a bit and the battery life were extended. The camera is an extremely lightweight and versatile piece of tech that further challenges the idea of where and when digital medium format should be used.