How Chase Made the Perfect High for Credit Card Junkies
The $450-a-year Sapphire Reserve card has points-and-miles-obsessed millennials fired up.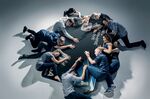 Somewhere in the middle of Ohio there's a nondescript office park, the kind you could drive by for years and never really notice. One of the buildings in that park is basically windowless; you might mistake it for a warehouse or, if you were feeling exotic, a data center. The only thing that's remarkable about the structure, signaling there's something of great value inside, is an imposing floor-to-ceiling metal turnstile in a guarded vestibule.
This building is a modern-day mint. It's where JPMorgan Chase, the largest issuer of credit cards in the U.S., manufactures around 60 percent of the 95 million cards it issues each year. The company requires visitors to keep its exact location secret. For more than 15 years, the facility has hummed along, embossing numbers onto plastic cards and stuffing them into envelopes. During that time, only three things have really disrupted BAU, Chase-ese for "business as usual": the Target data breach of 2014, which required the factory to quickly reissue millions of cards; the industrywide 2015 switch from magnetic-stripe cards to ones that include microchips; and in August the frenzied demand for the company's newest offering—the Chase Sapphire Reserve.
Ned Lindsey, Chase's managing director of customer fulfillment, runs the Ohio plant and a sister facility in Texas. On Aug. 24, Lindsey noticed something strange—card requests were coming in at an extremely high rate, all for the Reserve. "We were seeing demand that was eight- to tenfold more than what we expected," he says. Lindsey, it seems, doesn't read credit card blogs. Since July, a fever had been building on social media among points-and-miles obsessives aware that Chase was preparing a premium card—one that would sit above its already-popular Sapphire Preferred, and offer rewards to match. Almost a month before Chase introduced Reserve, the community discovered the card's perks through some leaked information: a sign-up bonus of 100,000 points, triple points on travel and dining, airport lounge memberships, and credits that offset a $450 annual fee, among other goodies. Of course, like its Sapphire Preferred brethren, the card would have a weighty metal core that creates what is known in the trade as "plunk factor." Plasticheads got the vapors. "When I first heard the details," wrote Brian Kelly, aka The Points Guy, probably the most influential card blogger, "I had to sit down, because it sounded way too good to be true." The Sapphire Reserve, wrote another, Ben Schlappig, is "beyond a no-brainer, possibly the most compelling card we've ever seen." On Reddit, a user shared that Chase had accidentally published a Reserve application link, and thousands of applications poured in before the page was deactivated. By the official launch date of Aug. 23, anticipation had built to the point that the Chase site was bumrushed by a horde of deal-seekers.
In Ohio, Lindsey brought in extra staff and added shifts. "We had to have a backup plan to the backup plan," he says. The plant ran hot for about three weeks. During that time, Chase burned through its inventory of metal cards—a stock that was supposed to last 10 to 12 months. (The company declined to say how many Preferred or Reserve cards it's issued.) To continue to sate the appetite for the Sapphire Reserve, Chase had to switch to standard plastic cards as placeholders. The bank says it's now sent out as many plastic cards as metal—two years' worth of cards, gone in less than a month.
When the first cards were shipped, some customers posted "unboxing" videos on YouTube, reverently exhibiting terms-and-conditions pamphlets to the camera. The videos have garnered more than 60,000 views; the Reddit thread has 10,000 comments. The hype usually reserved for a new iPhone was now being applied to a high-interest line of credit. And until mid-September, Chase hadn't spent a dime on advertising.
Chase is not the first issuer to offer a big-annual-fee-but-mucho-points card. American Express and Citibank have been playing in that part of the market for years. But Chase has entered at the right time—when a growing community of enthusiasts will do the company's marketing online for free—and with the right card, one that assiduously checks every box the modern credit card deal-hunter cares about. None of this happened by accident. The process to create new credit cards is little different from the research Procter & Gamble does to develop a new laundry detergent or Honda does to develop a new crossover SUV. A credit card is a means of payment and the extension of a loan, but it's also a collection of perks and points that confer experiences and status upon its user, as well as an object people typically touch several times a day. In a country with more than half a billion credit cards already in circulation, it's not a given that any new combination of attributes will work.
Chase had already learned a thing or two about how to make a card more than a card. The Sapphire Preferred, introduced in 2009 with a $95 annual fee, was the reigning "It card" before Reserve came along. One especially devoted cardholder is Bryan Denman, a 35-year-old New York creative director, who has taken advantage of Preferred's perks to treat his girlfriend to Chase-sponsored private dinners at the restaurants Craft, Rebelle, and Le Bernardin, as well as to get good seats at venues like Madison Square Garden. Denman recognizes that loyalty to a credit card is unusual. "Everyone's brought up to distrust their credit card company," he says. "You don't want to be on the phone with them; why would you want to spend the night with them?" But his experiences with Chase have conferred upon Denman the zeal of a convert. "I am a complete fanboy," he says. "I'm telling everyone to get this card." He's not alone. "When I go to dinner, there might be three cards that get thrown down. They're all Chase Sapphire."
At Chase, finding the Bryan Denmans of the marketplace is a task led by Gordon Smith. When he's not restoring classic sports cars—like a 1969 Jaguar E-Type from England, where he grew up—he's in charge of the company's card and consumer-banking divisions. Having previously headed up the U.S. card business for American Express, Smith joined Chase in 2007. When he got there, he saw that the bank's card business was little more than a consumer-finance operation. In that context, he says, "a customer doesn't think about themselves really as having the credit card. They think about themselves as having the loan." This wasn't where Smith wanted his credit card division to be. A card that people think of as only a loan is not a card customers have a relationship with, much less a card they want to use all the time. "They could keep the card itself in a shoebox, not necessarily in their wallet," says Smith.

At the same time, the marketplace was going through an upheaval. The financial crisis led banks to step back from offering plastic to anyone with a pulse, and many Americans drastically cut their credit card bills. The Credit Card Accountability Responsibility and Disclosure (CARD) Act of 2009 placed numerous restrictions on how issuers could penalize or otherwise dun their members for exorbitant fees, erasing billions from the low end of the market. Cards for more affluent consumers were a safer bet.
The right kind of card in this environment would have to be, as they say in the credit card industry, "top of wallet"—something you use frequently as your preferred method of payment. The reason has to do with the fact that card issuers can make money in two ways: interest and fees or interchange. The recession and the CARD Act made the interest-and-fees strategy a much harder proposition. "It was clear that revolving-credit cards were not going to be the moneymaker they once were," says David Robertson, the publisher of the Nilson Report, an industry newsletter.
Interchange became the way to go. Someone who uses his card all day, every day, for everything from a cup of Starbucks to a new Rolex Submariner, is allowing his issuer to collect a small fee on every transaction. That fee—the interchange—is higher for premium cards such as Chase's Sapphires. The fee is higher still when the card is used at a luxury retailer, which is more likely with a high-end card. And since the fee is something charged to the merchant, not the shopper, it saves banks from incurring more consumer wrath.
For all these reasons, Chase decided to pursue a premium strategy. But a premium credit card would have to be something different in 2009 than when they first came about in the 1980s and '90s. That market was effectively established and defined by American Express, which had launched cards like the Platinum in 1984 and the black Centurion card in 1999. Its top-shelf cards came with hefty annual fees ($450 and $2,500, respectively) but also a complement of perks and services that, it was suggested, could almost change the laws of nature to meet your needs. Dedicated concierges could secure last-minute reservations at popular restaurants; Centurion cardholders could be greeted at international airports and whisked through customs and immigration.
In the throes of the Great Recession, Chase judged that luxury would have to be cloaked in understated virtue, not sybaritic excess. The modern affluent customer was more Joni Mitchell than Joan Collins: more casual, more discreet—millionaires with minivans. To attract that kind of customer, a new credit card would have to offer a sense of being a sound financial choice. One way for Chase to do that would be to lower the annual fee from hundreds of dollars to $95. "When you look at where you're going to price something, on a per-unit basis it can be very profitable obviously with a high price, but you're going to find a much smaller group of people who will find the product attractive," says Chase's Smith. "How do we price it in such a way that it would be economically viable for us, but the customer will look at it and say, 'You know what? I have to pay a fee, but that's good value.' "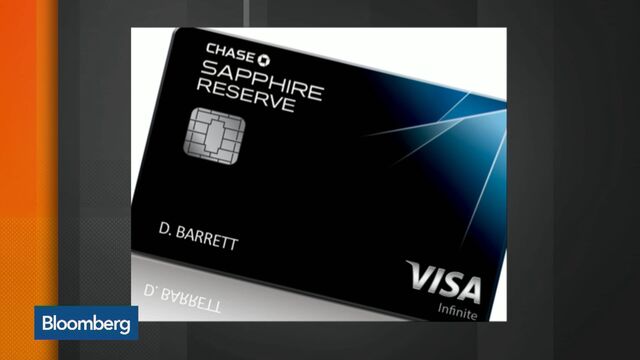 That value can also be emphasized by a robust rewards program. The dirty little open secret of those older elite cards was that, for all their swagger and status, they were actually pretty lousy at rewarding their users. "With the American Express Platinum, you get one point per dollar on all purchases other than travel purchases from American Express's travel agent," says Jason Steele, a writer for CompareCards.com. "Yet with less expensive annual fees, there are cards that could get two times or three times for every dollar you spend."
Keeping track of miles and points used to be the domain of road-warrior obsessives, who could debate the relative merits of rewards programs with Talmudic specificity, but collecting and using rewards has gotten decidedly more mainstream. Credit card review sites—many of which earn commissions on driving leads to issuers' websites—act like an accelerant when a new card catches fire. They rank high in Google searches and dominate discussion boards. ThePointsGuy, the site Kelly runs, now has close to 3 million unique visitors every month, which makes it about as heavily trafficked as Bleacher Report, the popular sports site.
Many points-granting cards rely on a complex system of rotating bonus categories. The Citi Dividend card, for example, gives 5 percent cash back on Hilton hotel rooms and car rentals in the current quarter; in October, the offer shifts to Best Buy and department store purchases. With Sapphire, Chase opted for simplicity. "What these customers tell us," says Pam Codispoti, the president of Chase's branded cards division, "is that rewards matter, but while we want them to be very valuable, we actually don't want to do a whole lot of work to understand the rules and regulations around them."
Chase introduced the Sapphire Preferred card in 2009 with double points in two large categories: dining and travel. The card also allowed users to transfer their points to a broad range of frequent-flier programs (at the cost of undercutting its existing range of co-branded cards with United Airlines). The moderate fee, generous points, and partner network got the Sapphire Preferred noticed, and as consumer spending began to rebound after the recession, it came to be regularly cited on card-enthusiast sites as one of the all-around best.

Chase's emphasis on value dovetails with the psychology of what the company refers to as the "new affluent": a segment of the population that is well-to-do but still in its prime earning years. For them, it's more important to be savvy than fancy. More Kirkland vodka from Costco, less Stolichnaya Elit. "You feel smart with this card," says Kelly, describing the image of the first Sapphire card. "You're 'in the know.' You're not flashy."
The design of Chase's Sapphire Preferred card, which has now been extended to the Reserve, has been a surprisingly powerful asset. Sapphire cards are nearly featureless on the front, with little more than a chip, the cardholder's name, and some discreet branding. The numbers are flush on the back, but what always gets remarked upon is the card's weight. With a metal core sandwiched between two pieces of plastic, the Sapphire Preferred has noticeably more heft than a regular, all-plastic card. Chase won't say what materials are used, but Lindsey, the plant director, says the form factor costs "5 to 10 times as much as a standard card"; chip-enabled cards cost around $2 to make.
"I have the Chase Sapphire Preferred, and virtually nothing gives me more pleasure when I pay and the cashier notices how gorgeous that card is," says Sean McQuay, the credit card expert at NerdWallet, a personal-finance site. (He has since gotten a Reserve; "the sign-up bonus was too good to ignore," he says.) "Chase has basically realized that the weight raises customers' dopamine levels. Being able to get into my brain every single time I swipe my card—there's literally nothing better a marketer could want." Chase's neurotransmitter strategy has had a positive effect on its bottom line: In 2007, the bank's card-services division reported net income of $2.9 billion; in 2015, that figure was $3.9 billion.
As the Sapphire Preferred became a success, Smith assembled new teams at Chase to determine what kind of card would appeal to an even wealthier slice of consumers. The market seemed ready: Both Citi and Amex had cut some perks from their high-end cards, such as airport-lounge access and free rounds of golf, disappointing some cardholders. Perhaps they'd be interested in a new card?
From the beginning, though, it was clear that the new, upmarket card would share the Sapphire name, which was a new step for the company. "What Chase had done largely before is come out with completely new names" for new cards, says Smith. "So all that brand equity that you built up was effectively gone." With Sapphire, Smith is trying to develop a platform. Always the car enthusiast, he thinks of Sapphire Preferred as Chase's BMW 3 Series, and the Sapphire Reserve as the larger, more luxurious 5 Series. "We wanted Sapphire to stand for the things that it always stood for but give us the space to keep growing and evolving it," he says, "so that the brand name of Sapphire would still resonate with customers and stay relevant."
Smith knows enough about cars to know that above the BMW 3 Series and 5 Series is the flagship 7 Series. While Chase hasn't said whether it intends to move even further upmarket, it would not be at all surprising if the bank followed Sapphire Preferred and Reserve with, say, Sapphire Premier. That would be a pure play to the affluent, no "mass" required. Already, competitors such as Barclays have launched new cards like the Gold Luxury Card, which comes with a $1,000 annual fee but is actually less rewarding than the Sapphire Reserve. At the top of the heap is American Express's Centurion, which commands exorbitant fees ($7,500 as an initiation fee, followed by a $2,500 annual fee) for those lucky enough to be invited to join. If Reserve sustains its momentum, a move into more rarefied incomes may be next. "I think a number of issuers think that Amex is ready to be run down," says the Nilson Report's Robertson.
Fortunately for Chase, it's getting new cardholders while they're young—to a surprising degree. When it was originally conceived, Reserve was expected to attract a slightly older customer, but Chase says the majority of applicants have been millennials. Kelly thinks Sapphire has transcended the surly bonds of personal finance. "They've built a lifestyle brand out of it," he says. Perhaps that's Chase's greatest accomplishment: It has managed to make Sapphire a modern, desirable credit card for people who would otherwise not care about their credit card. "They've managed to take something from being a stupid card you carry in your wallet," says Denman, "to a part of your identity, like the clothes you wear."
—With Ben Steverman