How Lending Club's Biggest Fanboy Uncovered Shady Loans
If you knew where to look inside the loan company, things were worse than anybody realized.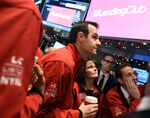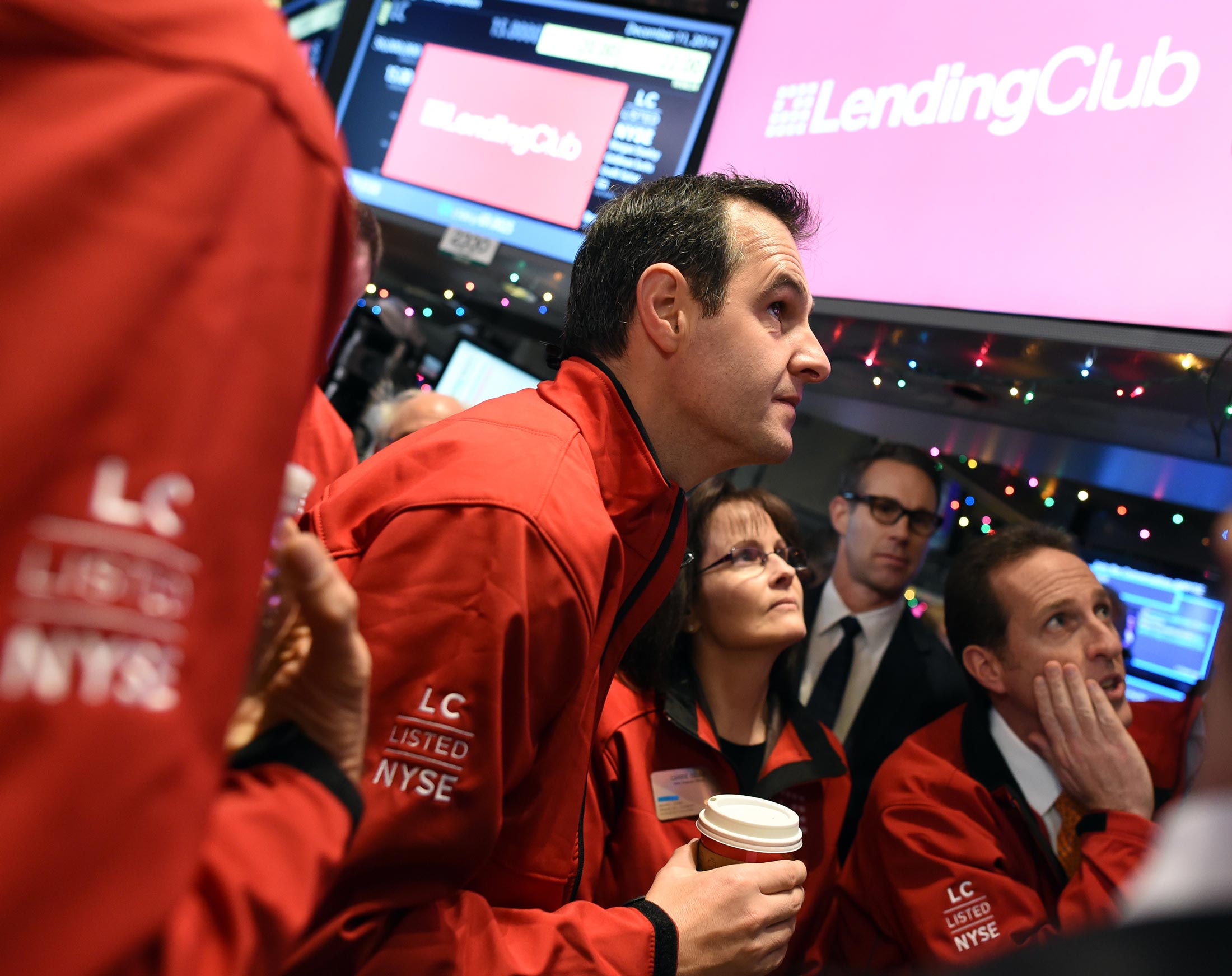 "You ready to see some crazy shit?"
Bryan Sims and I were sitting in the dining room of his modest home in Portland, Ore., in front of a laptop and a flatscreen monitor. A bulky home-built computer sat on the floor, with a handwritten warning taped on the side: "DO NOT TURN OFF. POST-APOCALYPTICAL FINANCIAL CRISIS WILL ENSUE."
The sign was a joke, but with a hint of truth. It was early June, and for months, Sims's computer had been churning through a database of loans made by Lending Club. The San Francisco-based marketplace lender is either the most important company in the booming financial technology sector or, if its many critics are to be believed, a Silicon Valley-tinged credit crisis waiting to happen.
Lending Club is a kind of EBay for loans. The company, which has made more than 1.6 million loans to date, worth about $20 billion, matches users who need money with investors willing to lend. The concept relies on both an innovative financial structure and an unprecedented level of transparency. Loans of up to $40,000 at a time are divided into $25 securities that anybody can buy, and Lending Club publishes detailed information about the loans in daily filings with the U.S. Securities and Exchange Commission. It maintains publicly available spreadsheets that have more than 100 fields of information about prospective, though anonymous, borrowers. "Want to slice and dice the data?" the company's website asks. "Help yourself."
It was this information bonanza that first attracted Sims, an entrepreneur who'd previously started a personal finance magazine aimed at young people, which at one point had annual revenue of $3.9 million. In 2013, at age 30, he set out to build a better, more equitable way to assign credit scores to millennials who, in the wake of the recent financial crisis, had never taken out a loan before. All Sims needed to get started was a trove of data from a financial institution.
He started calling banks and credit unions, but none of them would let him anywhere near their data. Over the course of two years, he burned through most of his cash and found himself in a deep depression. "Honestly, it was at the point where routine tasks were hard," he said. One source of solace was the Lending Club website, where he began to dabble as an investor, eventually rolling all the money in his retirement fund into Lending Club loans. In some ways, Lending Club had done what he'd set out to do: It remade personal loans for the post-2008 age. "I was in love," he said. "It seemed like a great model to get people out of debt in an efficient way without the megabanking conglomerates."
When Lending Club went public in late 2014, Sims scraped together about $1,000 to buy stock. "It sounds dumb now," he said, "but it felt like a chance to participate in history." He was so taken by Lending Club that he began listening to the company's earnings calls. "Like a weirdo," he said. It was on one of these calls, in 2015, that he heard Chief Executive Officer Renaud Laplanche say that 14 percent of Lending Club's borrowers, or more than 100,000 people, "returned for a second loan." That struck Sims as curious. He knew that for all the information the company made public about its borrowers—incomes, employment histories, their reasons for borrowing—one thing it didn't list was repeat customers.
Sims decided to take a look at the hundreds of loans he'd invested in, arranging them in a spreadsheet that displayed their amounts, interest rates, and information about borrowers' salaries, employers, locations, incomes, and credit ratings (FICO scores, specifically). Two loans caught his eye. Both had been issued to individuals with the same employer in the same small town. So far, so coincidental. But looking deeper, Sims found that the salaries were nearly identical. Both borrowers had opened their first line of credit in the same month. This, Sims realized, is the same dude. It wasn't a borrower who'd paid off one loan and happily returned for a second. It was one person with two active loans, and Lending Club was treating them as completely unrelated, charging wildly different interest rates. The borrower was paying about 15 percent interest on one loan of about $15,000; on the other, he was paying 9 percent on twice the principal. That meant the investors who held only the second loan were leaving money on the table. And Lending Club didn't seem to be doing anything to help them.
Letter to the Editor: Lending Club Responds to Bloomberg Article
Sims saw a business opportunity: a research service that would independently rate Lending Club loans the way Morningstar rates mutual funds. Sims asked a data scientist, Allen Grimm, to help design an algorithm to identify loans that seemed to have been taken out by the same person and yet were assigned different rates. They called it the Financial Genome Project.
The algorithm was still mining the Lending Club database when, on May 6, 2016, Laplanche was forced to resign amid alleged ethical breaches on his watch that involved misdated loans and conflicts of interest. Lending Club is facing shareholder lawsuits and investigations by the Department of Justice and the SEC. (The company says it's cooperating with investigators.) Lending Club has lost 80 percent of its market value since its high point, shortly after its initial public offering in late 2014, when it was briefly worth more than $10 billion. Sims invited me to his home not long after Laplanche's ouster to show what the Financial Genome Project had discovered. He wanted me to know that things were worse at Lending Club than anybody realized. You just had to know where to look.
On his laptop, Simms pulled up a spreadsheet showing 32 loans totaling $722,800. The loans ranged from $20,000 to $24,000 and were taken out over the course of eight days in late December 2009. Sims said he believed the loans, ostensibly from 32 different individuals, were taken out by just four borrowers. Each of the four, he said, took out one loan per day, making slight changes to their annual incomes and addresses. One borrower used addresses in Los Gatos, Calif., San Jose, San Francisco, and Atlanta, offering a variety of reasons for the loan requests, including debt consolidation, remodeling, and a wedding. Another, who used addresses in Boston and a nearby suburb, New York, and Denver, claimed the loans would be used for down payments on two houses, a home improvement project, debt restructuring, and the purchase of three vehicles. All but three of the 32 loans had been paid back within 90 days.
Sims looked at me with a raised eyebrow. These four people, it appeared, systematically borrowed almost a million dollars just before the end of the year and had gone to some length to obscure their activity. It was pretty unusual borrowing, to say the least—as if four people each took out eight mortgages of similar amounts over the course of Christmas break. "It's crazy to me that nobody else has come across this," he said.
Sims had two theories why four people would borrow in such a systematic way. The first was identity theft; perhaps a fraudster was testing a scam. The second, which Sims allowed was "kind of a conspiracy theory," was that Lending Club was deliberately inflating its numbers. The company had raised a $24.5 million investment round in April 2010, led by the venture capital firm Foundation Capital. Maybe Laplanche, or people he was close to, had taken out the loans as a way to pump up the performance metrics ahead of the investment.
This may seem unlikely. After all, Lending Club had been known as the best, most reputable company in the industry. Laplanche was a former securities lawyer from a white-shoe firm. His investors included some of the best venture capital firms, and his board of directors included a former CEO of Morgan Stanley. Sims shrugged and said, "It sounds crazy, I know."
Two and a half weeks later, Lending Club disclosed that in December 2009, Laplanche and three of his family members had taken out 32 loans, totaling $722,800—the same amount Sims had discovered. The goal, the company said, was "to help increase reported platform loan volume for December 2009." Lending Club said its findings were the result of an exhaustive search that turned up no other inappropriate loans, and noted that the 32 loans generated only $25,000 in revenue. But several former senior executives say the practice of insiders borrowing money was widespread during the company's early days, and widely known. A 2009 disclosure by Lending Club made reference to loans taken out by Laplanche and the company's chief operating officer during the company's "beta period." In a statement, the company says that although it had a "friends and family program" early on, it banned directors and executives from borrowing in 2008 and expanded the policy to include all employees in 2010. It says executives and board members hadn't known about employee loans taken out to inflate earnings.
Lending Club and its backers don't deny the self-dealing but say it's a nonstory. "Just about every company does [this], when you have 20 employees and no customers," says Charles Moldow, the Foundation Capital partner who led Lending Club's series C round. He compared Laplanche's behavior to inviting friends to a party to impress a VIP. "Not sure I would even care about this," he says. "I don't think it was enough volume to have mattered."
Silicon Valley tends to venerate mildly deceptive tactics when they're used in service of a scrappy upstart—it's known as "growth hacking." To take a recent example, in early August, Hampton Creek, the venture-backed "food tech" company, responded to a Bloomberg report about a secretive program to buy its own eggless mayonnaise by explaining that it had been attempting, in part, to "build momentum." But Laplanche's products were more consequential than jars of imitation mayo. They were loans containing seemingly misleading information, tied to SEC-registered securities. Maybe it wasn't fraud, but it wasn't exactly transparent.
Lending Club's new CEO, Scott Sanborn, declined to comment on the 2009 loans, presenting any problems as "isolated," and emphasized that the company is retraining its employees. Lending Club is "refocusing everybody on doing the right things," he says.
And yet evidence of lingering issues can be found in Lending Club's database files, which are still available online. Sims has discovered dozens of other loans he suspects were made to company insiders, as well as lending practices that seem to have been designed to push growth above all else.
Laplanche's background made him an ideal candidate to shake up the banking industry. A French-born champion sailboat racer who spent five years in his 20s as an associate at the corporate law firm Cleary, Gottlieb, Steen & Hamilton, Laplanche co-founded and sold a software company, TripleHop Technologies, to Oracle in 2005. He started Lending Club, as he's often said, to overturn the old financial order. "The thought that came to me," he said at a conference years later, "was that why is it, if I put my money in a bank, I'm going to earn 1 percent interest, but if I borrow what appears to be the same money, I'm going to pay 18 percent?" The generous spread suggested that the business of making unsecured loans was ripe for disruption.
Laplanche didn't invent the concept of allowing consumers to lend money to one another online—one competitor, Prosper, was founded in 2005—but Lending Club took the concept mainstream by using its own algorithms to set interest rates and winning SEC approval for the practice. Elements of Lending Club's model were adapted by Prosper, Avant, and others, and now there are marketplace lenders that focus on solar panels, commercial real estate, elective medical procedures, and even weddings.
Lending Club made its debut in 2007 as a Facebook app. The idea of using Facebook's social graph for something other than dopey games captivated Silicon Valley, and Lending Club quickly raised a $10 million investment round. But few people on the social network actually wanted to borrow money in such a public way. "We were basically starting from scratch," says Salil Deshpande, who invested in Lending Club on behalf of Bay Partners in 2008 and who's now a managing director at Bain Capital Ventures. One of the axioms of starting a marketplace, Deshpande says, is "that you have to do lots of unnatural things to make sure transactions take place on the platform. You have to juice it."
Among these things, apparently, was encouraging employees and their family members to lend and borrow money using Lending Club. Deshpande, who attended the company's board meetings until 2010, doesn't believe this "juicing" was illegal or unethical; he compares it to efforts by employees of EBay and other Silicon Valley companies to "get the flywheel going."
On the other hand, Lending Club didn't disclose the extent of the business being done with company insiders, even as it touted the performance of those loans as proof that it could survive a recession. "We've built a track record of solid underwriting, good collection practices, of low default in a tough credit market," Laplanche said in a 2010 Fox Business interview. The company boasted about rates of return of 9.8 percent, outpacing Prosper, whose loans had lost money during the recession. "If financial markets were as open as Lending Club, they would reap similar benefits," declared Wired magazine.
This narrative was crucial to Lending Club's success in attracting loan buyers. Laplanche had created what appeared to be a safe investment that generated high returns at a time of historically low yields. Bigger investors started to take note. A few set up private investment funds to buy Lending Club loans in bulk, and others bought into loan funds set up by Lending Club itself. Over time, Laplanche also fostered relationships with small and regional banks that were interested in buying the debt for their own balance sheets. In 2012, Laplanche recruited former Morgan Stanley CEO John Mack and former Treasury Secretary Larry Summers to his board of directors. His startup had rapidly become part of the financial establishment.
For many borrowers, especially after the financial crisis, Lending Club has been a godsend. Rates are comparable to those for personal loans offered by banks but the process is as simple as applying for a credit card. Borrowers can log on and have their money within days. In interviews, Laplanche emphasized that his company did not make subprime loans, unlike big mortgage lenders. "We think we can be part of the solution to the credit crisis," he said in the 2010 Fox Business interview, "by allowing individuals to lend and borrow money directly from each other and to make the flow of money a lot shorter and a lot simpler."
Not everyone is eligible to get a loan through Lending Club. Borrowers need a FICO score of 660 or above. The standards were high enough that starting around 2010, demand from investors began to outpace the supply of borrowers. Lending Club spent lavishly on direct mail marketing and began offering "near-prime" loans to certain investors. It also chose not to verify the incomes of most of its borrowers, arguing that unverified loans performed as well as verified ones. The practice is defensible—credit card issuers rarely verify incomes—but banks generally do so for the sort of fixed-rate loans Lending Club offers. In any case, the practice cut against Laplanche's story about his standards being more rigorous than those of conventional banks.

In Portland, over coffee, Sims said he'd found thousands of instances from 2009 through 2011 in which Lending Club seemed to allow borrowers to split their loans in two if their first attempt to get a loan didn't find any takers. For instance, in June 2011, a user from the Phoenix area requested $25,000 for debt consolidation. The user was relatively risky, with a FICO score in the low 700s. Lending Club rated the loan "E2"—one of its riskier categories—offering it at an interest rate of about 18 percent. But investors were skeptical, and only $20,525 worth of the loan's notes were sold. Later that month the same person, according to Sims, borrowed the difference, $4,475, at an interest rate of just 7.5 percent. (Sims guessed that Lending Club's algorithms gave the second loan a higher rating because it was smaller and thus less risky.) To the outside, it looks like one reliable loan and one risky loan; in fact they were both risky. "We evaluate each borrower's creditworthiness based on the most up-to-date data," the company says in a statement. It adds that users can exclude "relisted" loans from their searches.
In all, Sims's model has identified about 30,000 loans that were likely taken out by repeat borrowers—information the company has never disclosed but would be valuable to investors, since it could help show if a borrower is overextended. (Prosper, unlike Lending Club, discloses this information.) Because borrowers could be tapping multiple marketplaces at the same time, such data could show shareholders and regulators if this modern form of marketplace lending is riskier than they think. On the other hand, because Lending Club makes most of its money by charging fees to borrowers and investors and doesn't carry many loans on its balance sheet, it has limited incentive to implement such controls. Sims says, "The biggest question every investor should be asking is, 'Are these platforms actually helping people pay off debt more quickly, or just putting them further in the hole?' " Lending Club argues that any loans a borrower has taken out on the site are built into their credit report and therefore of no special relevance.
That Sims was able to use an algorithm and a home-built computer to pinpoint problematic loans suggests another looming problem for Lending Club: user privacy. The company's website assures borrowers that it "keeps your information confidential and secure to protect your privacy" and that any financial information is "contained anonymously in loan data files." But the data files are so detailed—including job titles, locations, and especially the descriptions that borrowers provide for their loans—that it's often possible, with the right software tools, to make an educated guess about a borrower's identity.
Lending Club's privacy policy warns borrowers that they "should not include [their] name or personally identifiable information." The company says it "has been transparent with borrowers about what information they are asked to provide and what will be disclosed publicly on our site and in securities filings with the SEC." In addition, it says it has taken "numerous steps to strengthen privacy protections and prevent disclosures of personally identifiable information." Even so, in loan applications, borrowers have made reference to bankruptcies, divorces, and medical procedures—information that could be linked to them publicly if someone were determined to do so. "What's scary is that everybody who has taken out a loan is in there," Sims said. "You don't expect that if you apply for a loan, everybody is going to be able to find your income and everything else. It's this black hole of bad stuff."
In April several thousand people packed into a hotel ballroom in downtown San Francisco to hear Laplanche speak at LendIt, the marketplace lending industry's annual conference. He was the star of the show—the keynote speaker for the fourth year in a row. He took the stage, wearing a red vest emblazoned with the Lending Club logo, and proposed that the industry was poised for its next phase of growth, transforming itself, as he put it, "from sapling to ironwood."
In fact, Laplanche would soon be fighting to keep his job. Loan buyers were pulling back, demanding higher interest rates. Defaults were climbing. Lending Club's stock price, which had surged to more than $29 in December 2014 after the IPO, was trading around $8. The following month, Laplanche was forced to resign over a $22 million debt portfolio sold to the investment bank Jefferies containing loans that Lending Club employees had misdated. At the same time, he'd encouraged Lending Club to invest in Cirrix Capital, an outside fund in which he was personally invested.
Even those who followed Lending Club closely were floored. Scott Langmack, an early investor, says he awoke to an early-morning text message from an executive at a rival online lender: "Oh, shit. Call me." Peter Renton, co-founder of LendIt, who'd gushed about Laplanche onstage just four weeks earlier, was shocked. "He was the biggest name in the industry," Renton says.
Lending Club's shares fell again, losing half their value by the end of the week. In mid-May, the company said it had received a subpoena from the U.S. Department of Justice and that the SEC was also looking into the company. British asset management firm Baillie Gifford, at one point Lending Club's second-largest shareholder, sold its entire stake. By mid-June, a Lending Club investment fund was forced to limit withdrawals after clients asked to pull out $442 million, or 58 percent of its assets. It announced layoffs of 12 percent of its staff.
Sanborn, Laplanche's replacement and the former chief marketing officer, describes these problems as, essentially, a speed bump and says the company is back on track. Many of Lending Club's investors are still buying loans, albeit in smaller quantities. The company arranged about $2 billion in loans last quarter—and has more than $500 million in cash, according to regulatory filings. "It's been very humbling," Sanborn says. "But I believe we're going to emerge a better company because of it."
Sims is dubious. He's been slowly pulling his money out of Lending Club over the past two months, while halting development of his Lending Club rating service. He feels he created something cool and valuable, but says he believes the company, perhaps even the industry, may be beyond repair. (Sims says he's not shorting Lending Club's stock, nor is he part of the shareholder lawsuits that have been filed against the company.) On Aug. 8, the day Lending Club announced quarterly earnings, his wife, Annie, went into labor. While she napped in the delivery room, Sims tuned in to an earnings call, learning that Lending Club had lost more than $80 million. Its CFO was also resigning.
The baby, a boy, was born that night, and Sims resolved to take a few days off from thinking about marketplace lending.